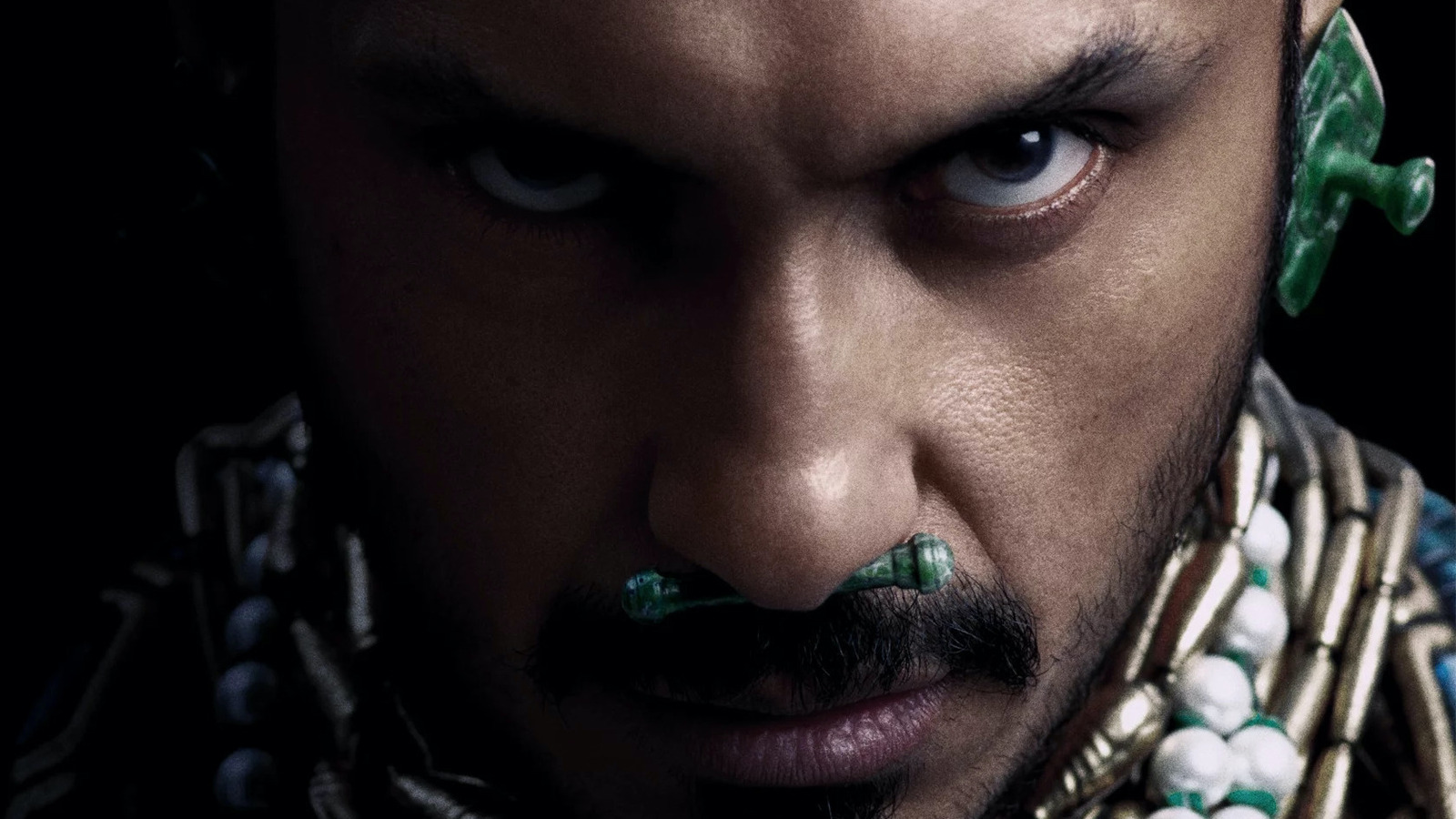 Michael B. Jordan's Erik Killmonger was such an effective anti-hero in the first film that, after the tragic death of Chadwick Boseman, many fans began to theorize about how the seemingly departed character might return to become the new Black Panther. Killmonger is in "Wakanda Forever," but he doesn't take up T'Challa's mantle. Ryan Coogler uses Jordan sparingly but perfectly.
Remember that Killmonger destroyed the entire crop of heart-shaped herbs in "Black Panther." Since they no longer exist in the wild, there's no mechanism by which to give a Wakandan the power necessary to transform into the nation's protector, nor is there a way for a king or queen to access the ancestral plane. But when Shuri finally cracks the code and produces a synthetic herb with the fibers in Namor's mother's bracelet, she's able to experience the ancient ritual herself. 
She expects to see T'Challa, her mother or father, or no one at all (she's a skeptic). Instead, in one of "Wakanda Forever's" strongest scenes, she finds Killmonger on the throne. He's only in the film for a few minutes, but he's deployed effectively as he, with his combative personality still intact, presses Shuri as to how she'll rule. Her cousin is appropriately respectful but still critical of the fallen king, calling him a good man who was too noble. He senses that Shuri is more like him in temperament. She's a doer who isn't stymied by faith or tradition. Their brief interaction is dramatic, visually stunning, and helps put Shuri's emotional journey into perspective.