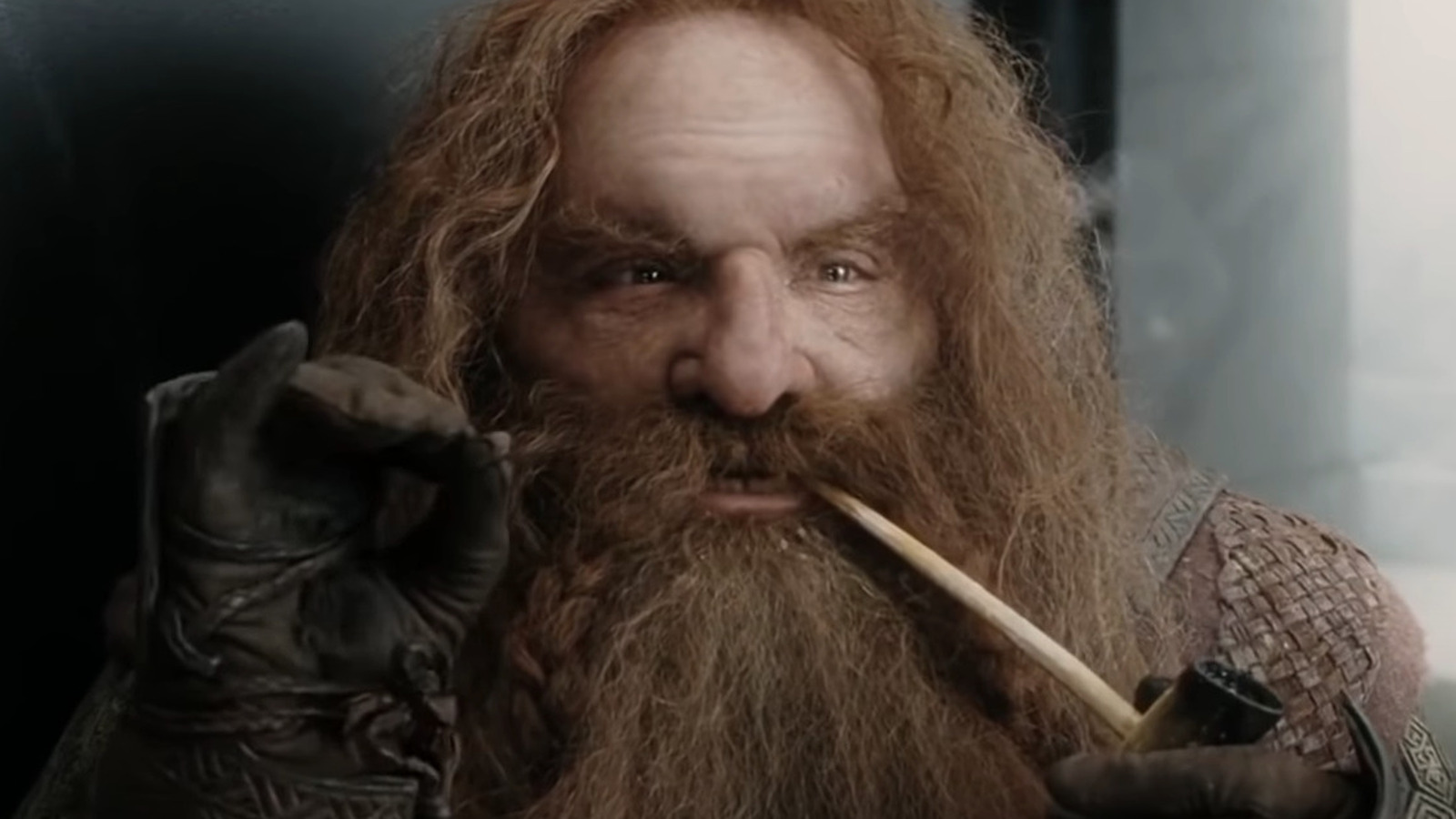 After establishing a new home base at the Lonely Mountain, the Longbeards decide that their already prosperous new kingdom isn't good enough, and they head even further north under their king, Thorin I (who, to make clear, is one of Thorin Oakenshield's ancestors, not the Dwarf himself). This time, they land in the Grey Mountains, where other Longbeard Dwarves had relocated after the Balrog debacle in Moria. Once again, things seem pretty good for a while, and they stick around for multiple centuries in their prosperous new home.
Then things go badly again because, well, these guys just can't catch a break. This time it's because of a new threat: dragons. The Dwarves duke it out with these new oversized pests until their king, Dáin I, and his son Frór, are killed. This scatters the Longbeards once again, with many of them heading back south to the Lonely Mountain, where they're ruled by Dáin's son, Thrór. This is where it all starts to come together. Why? Because Thrór is Thorin's grandfather.
So, to recap, Durin I is the eldest Father of the Dwarves. He settles Khazad-dûm, rules for a long time, and dies. His family continues to rule, with five of his heirs specifically being recognized as "other Durins" in his likeness. Durin VI stirs up a Balrog, and his people scatter northward. They settle the Lonely Mountain, head north for a bit, and return due to dragons… one of which follows them.