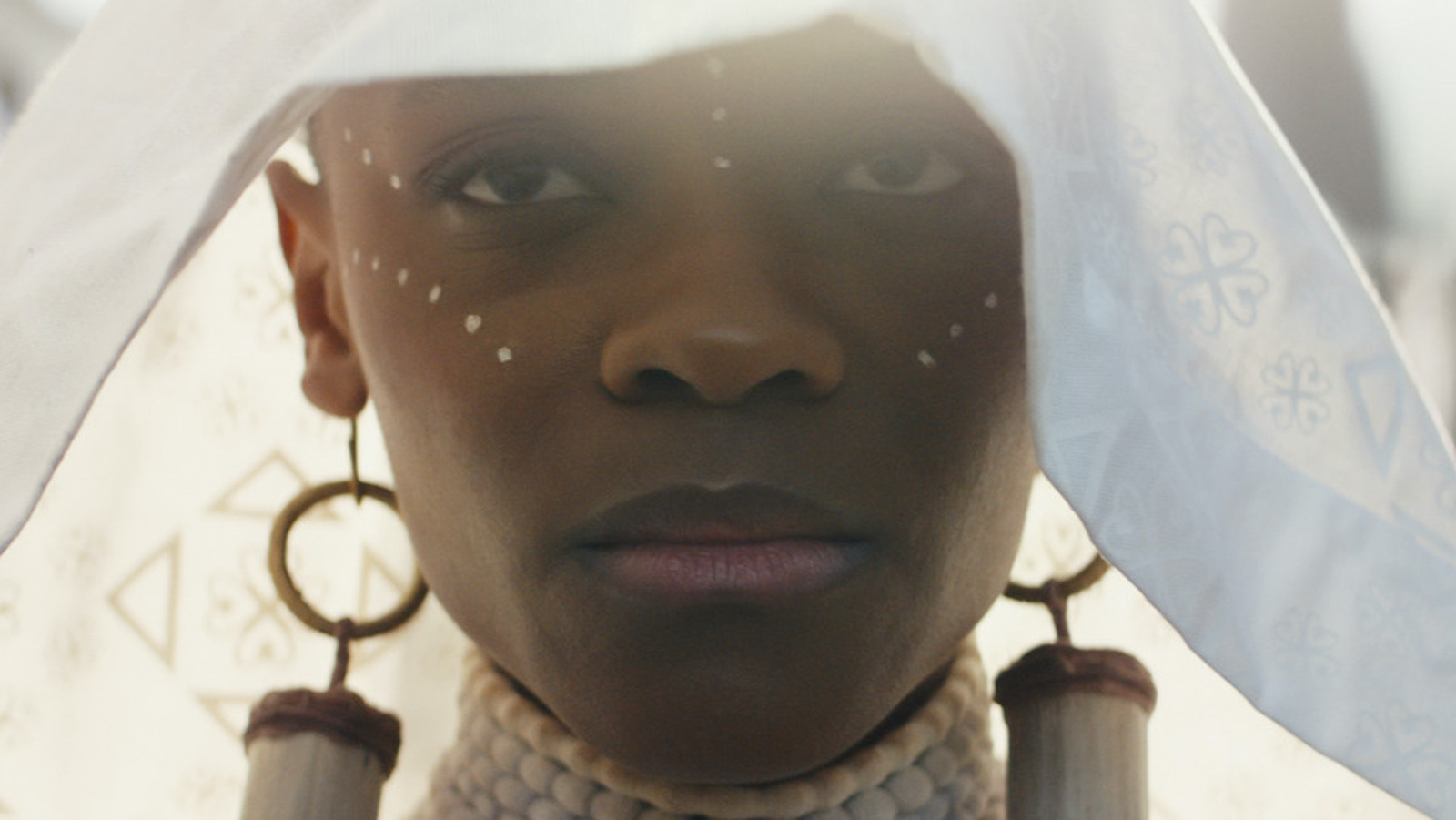 Shuri and Namor fly to the site of the battle between their peoples and stop the fighting, declaring Wakanda and Talokan have a truce. With the central conflict of the movie put to rest, the characters start to return to their normal lives. In Wakanda, they replant the heart-shaped herb that Shuri reconstructed. Shuri sends Riri home without the Ironheart suit she created for her, but she does not leave empty-handed; Shuri has fixed the car Riri was working on in Boston, which Riri explains belonged to her father.
Then, there is a gathering of all of Wakanda that fans of the first "Black Panther" movie will recognize as the ritual T'Challa participated in to officially become Wakanda's ruler. This time, the ceremony is meant for Shuri, but when a ship flies in, and Shuri is introduced, instead of the princess emerging, it's M'Baku who appears. As he jumps from the ship, he announces that he wishes to challenge Shuri for the throne. 
In the ocean, Namora confronts Namor about surrendering to Wakanda — a move she is none too pleased with — but Namor reassures her that the surface world will once again come for Wakanda and, when it does, Wakanda will have no choice but to turn to them. Apparently, Namor still believes the world is eventually going to attack Wakanda for its vibranium and he is prepared to bide his time until that happens. But that also means he is not nearly the reformed adversary that he seemed to be when he and Shuri agreed to their truce.
Meanwhile, in America, Okoye rescues Agent Ross (Martin Freeman) from CIA custody, gleefully declaring she has never seen a colonizer in chains before. Perhaps Okoye's actions were a bit of a thank you after Ross was arrested for leaking secrets to her and Shuri earlier in the film. One way or another, it seems the alliance between Ross and Wakanda is set to grow even deeper than it already was.