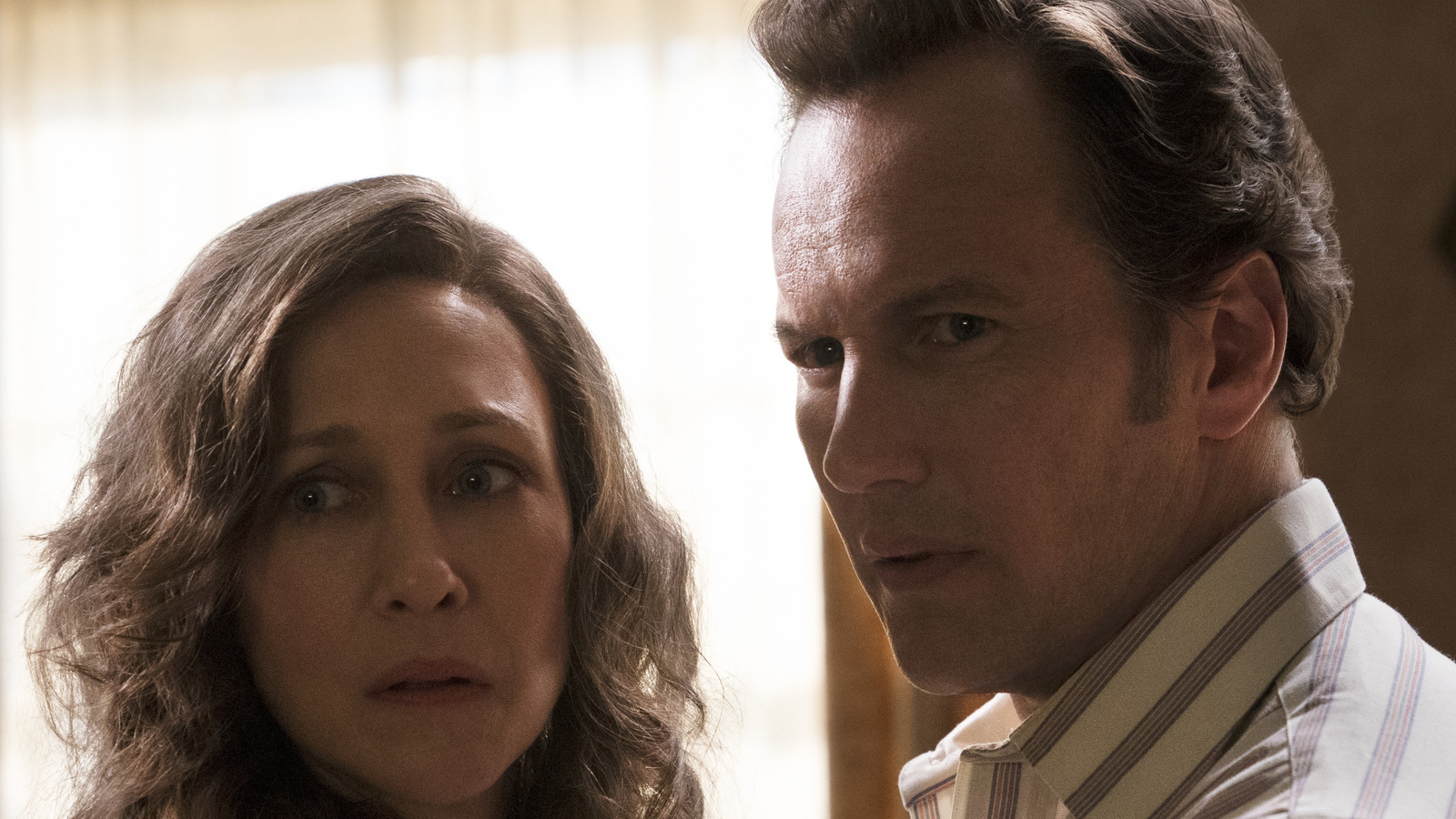 Valak is arguably the overarching antagonist of "The Conjuring" franchise — apart from, you know, Satan. 
A manipulative, shape-shifting demon, Valak is the star of the show in "The Conjuring 2," appearing as a sinister, sharp-toothed nun to mock Ed and Lorraine's faith. On paper, the subsequent film in the core "The Conjuring" trilogy is devoid of the devious demon. However, if you pay close attention and let your eyes wander a little bit, you may be able to spot a hint of Valak's enduring influence.
During an otherwise adorable scene in which Arne (Ruairi O'Connor) and his girlfriend Debbie (Sarah Catherine Hook) make out a little bit and talk about their future together, a teeny, tiny Valak lurks in the background. After Arne wakes up from his suspiciously deep slumber, pay close attention to the make-shift shelf against the wall. In one of the cinderblocks, you can spot a little nun figurine. In any other franchise, the presence of a nun decoration would be seen as nothing but a protective or a kitsch piece of set design. But in "The Conjuring" franchise? That little nun is a damning omen of Arne's fate. Maybe saying "take me" to a demon wasn't such a good idea, huh?