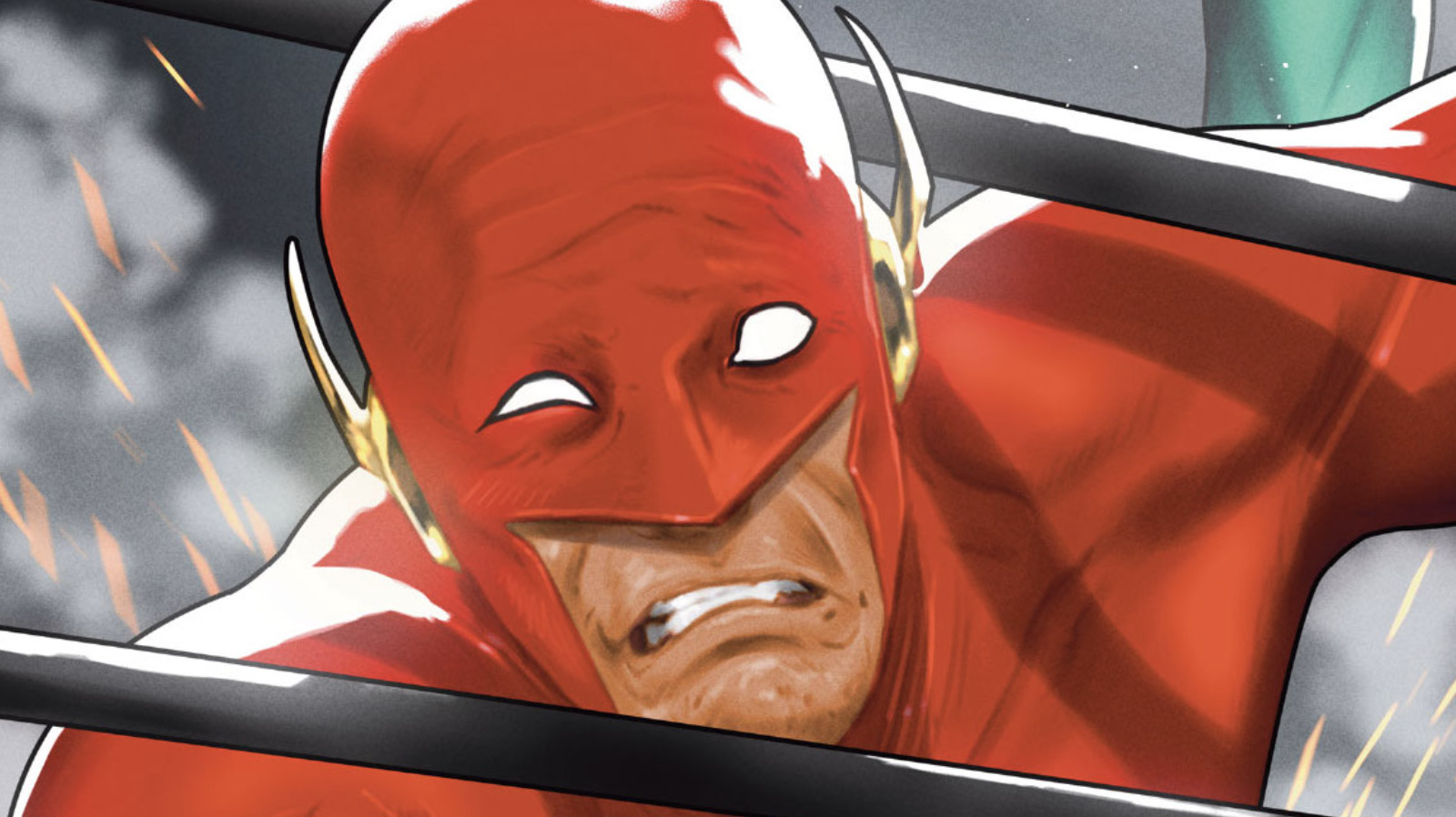 The original superhero comic reigns supreme here as writers Phillip Kennedy Johnson, Tom Taylor, and Sean Lewis and artists Sami Basri, Adriana Melo, and Miguel Mendoca have taken the Man of Steel back to his roots as the "champion of the oppressed." After discerning the threat that is the alien warlord Mongul, the now-grey-haired Superman travels to his battle planet of Warworld to defeat the tyrant. Fighting in gladiator battles, without his superpowers, "The Warworld Saga" no doubt puts the action back into "Action Comics."
While the "Warworld Saga" arc didn't start in 2022, it came to its natural conclusion then. Throughout this multi-issue story, the narrative has expanded into other books such as "Superman," "Superman and the Authority," and even concluded with the one-shot "Superman: Warworld Apocalypse" (see the epic cover art above). Regardless, the bulk of the arc took place across 17 issues of "Action Comics," most of which were released in 2022. After the saga ended, the "Kal-El Returns" arc began as Superman returns to his adoptive homeworld, taking back his role as Metropolis' defender.
Whether you're a Superman fan or not, the 2022 line of "Action Comics" has pushed the boundaries of what Superman stories can be and has been considered by many to be the most important arc for the character since "The Death of Superman." The superhero genre began with the first issue of "Action Comics," and now, over a thousand issues later, it still reigns as a champion among comic books.