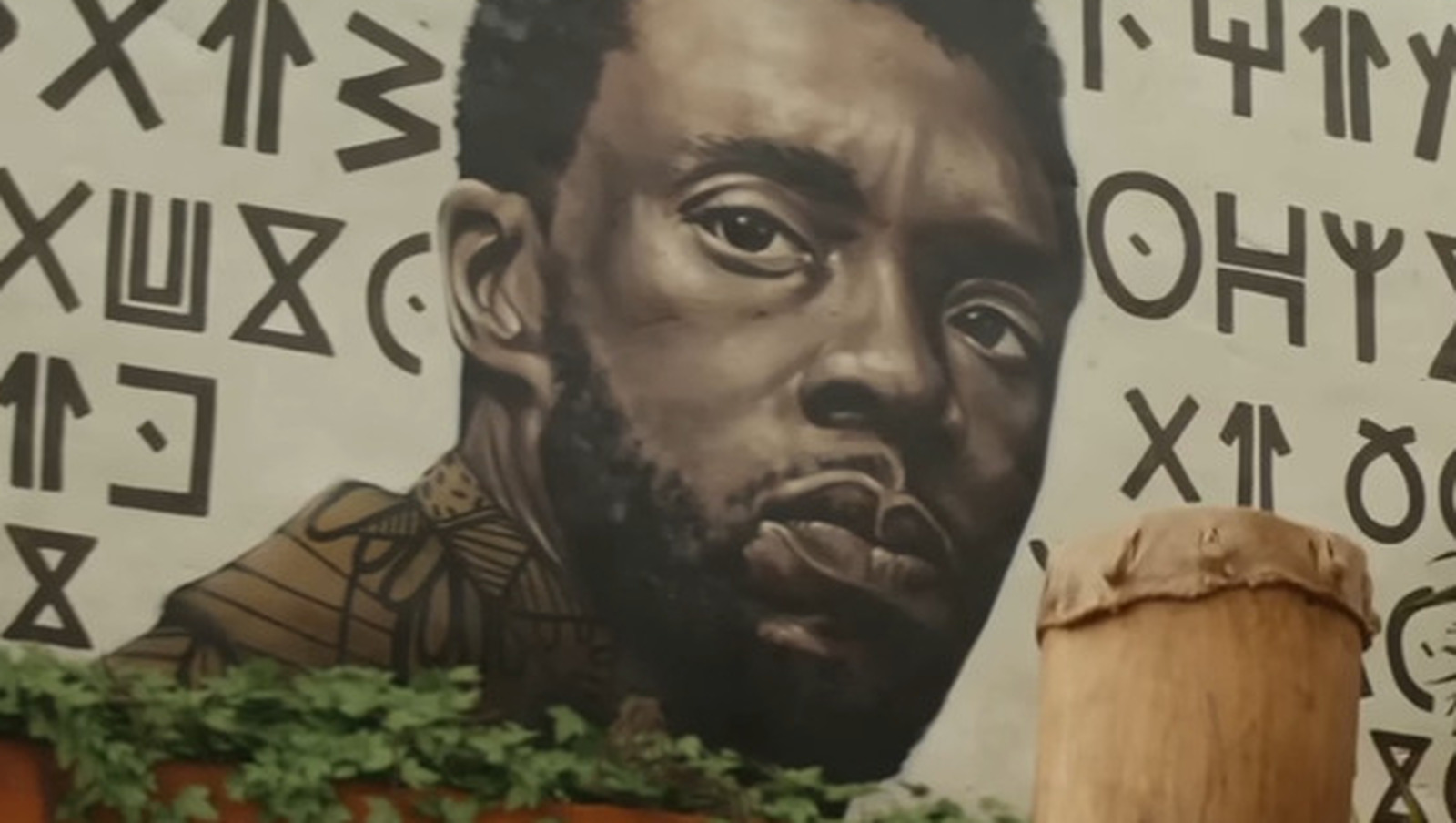 Normally, the Marvel opening credits logo plays after a short scene at the beginning of every movie. The scene introduces us to the hero or villain we'll be following for the next two hours. Then the logo plays with either the triumphant "Avengers" score playing underneath or some other kind of popular music. There can naturally be some variations to the logo, but it's a way for Marvel to show off its massive roster of characters. 
However, something different happens during this portion of "Black Panther: Wakanda Forever." Instead of seeing the likes of Captain America and Hulk appear, we only see images of Chadwick Boseman as T'Challa, aka Black Panther. After select images, we see scenes play out over the word "Marvel" in the logo to remember all that Boseman had accomplished during his time in the MCU, which in retrospect feels all too short. 
To truly underscore the moment and add further poignancy to it, no music plays during the sequence. It's completely silent, almost forcing the audience to take in the images and remember all that Boseman did during his career. There were likely theaters around the world where you could hear a pin drop during this sequence that could make even the toughest individual shed a tear.