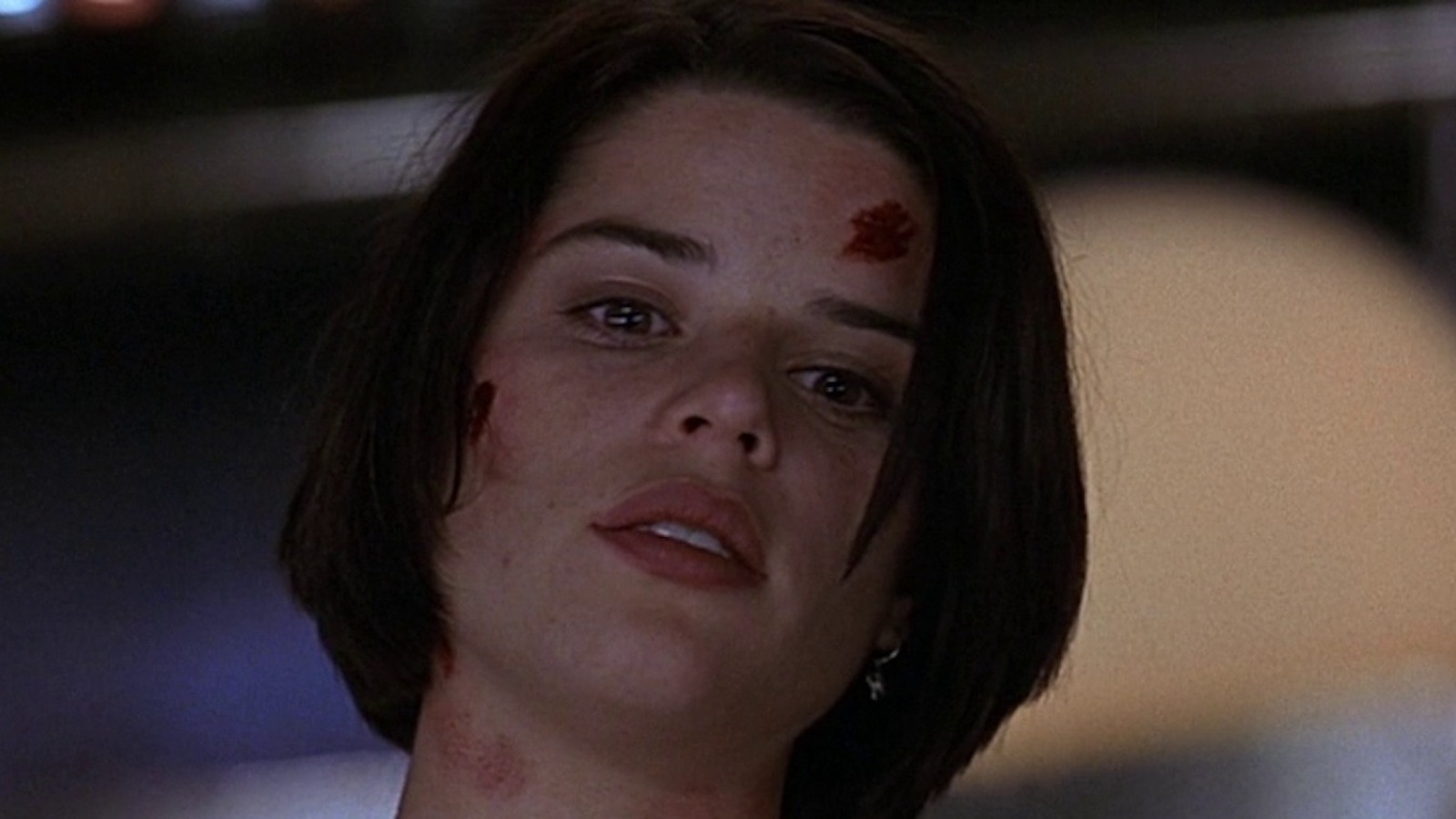 Timothy Olyphant is no Matthew Lillard, but he does a pretty great job playing sociopathic killer Mickey Alteri. Unlike Billy and Stu, Mickey doesn't really have a motive for killing, apart from the one Mrs. Loomis instilled in him — he just wants to be famous. 
But, alas, fame is not in the cards for Mickey, at least not while he's still alive. In fact, Mickey's death feels pre-destined, as Mrs. Loomis had always planned to kill him and frame him for the murders. She attempts to do just that, shooting Mickey multiple times in the chest.
But just like Billy Loomis before him, it takes several tries to kill him. As Cotton, Sidney, and Gail stand above what they assume to be two dead bodies, Sidney offers a warning: "They always come back," she says, handing Gail a gun. Sidney's right, of course, and just after she says this Mickey pops up behind them like a demented puppet. Sidney and Gail are ready for him this time, and they both turn to shoot him no less than ten times. His body flies into the fake rocks on the stage, and he finally dies for good.
Mickey's second wind is a clever throwback to the first film, and it's great to see Sidney and Gail have their girl power moment as they take down the killer like a couple of besties. It's no Drew Barrymore being gutted like a fish, but it's still satisfying.