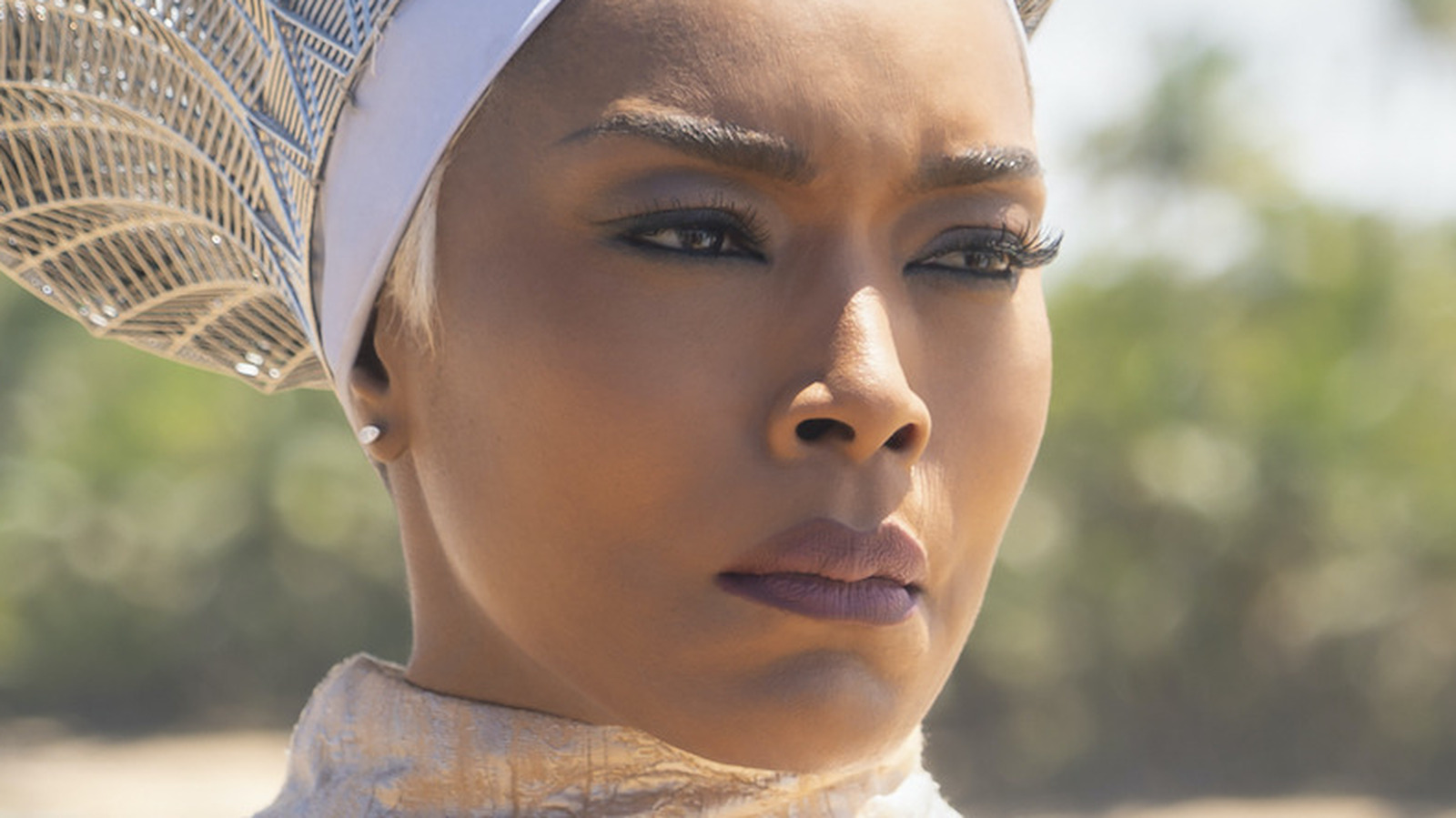 Okoye has a life-altering storyline in "Black Panther: Wakanda Forever." Not only is she devastated by T'Challa's death, a frantic Ramonda, who blames her for losing Shuri to Namor and the Talokans in Boston, fires her from the Dora Milaje.  It seems like Okoye does her best to leave her former life behind; when Ramonda dies and Shuri comes to enlist her in the fight against the Talokans, Okoye initially seems reluctant. Fortunately, Shuri has an added incentive: a suit she refers to as the Midnight Angel.
Throughout the film, Shuri tries to get Okoye to accept upgrades to the Dora Milaje's armor and weapons, with no real luck. But things change when Okoye sees Shuri's Midnight Angel prototype. She, along with Ayo (Florence Kasumba) and Aneka (Michaela Coel), wear the new suits during the movie's climactic final battle. Not only does this allow Okoye to jump back into action, it also means she's part of a new elite fighting unit. 
Comic book fans will recognize the Midnight Angels as a strike force within the Dora Milaje. In their very first outing, they take on the infamous Dr. Doom after he steals Wakanda's vibranium. Could this mean that Okoye and the Midnight Angels will be the vehicle through which the Fantastic Four antagonist is introduced to the MCU? Possibly. Here's what we do know: The last we see of Okoye in "Black Panther: Wakanda Forever," she's rescuing Agent Everett Ross (Martin Freeman) from CIA custody entirely solo, likely at Shuri's request. One way or another, Okoye is once again an important player in Wakanda's affairs, and could become a more visible figure in the larger MCU.