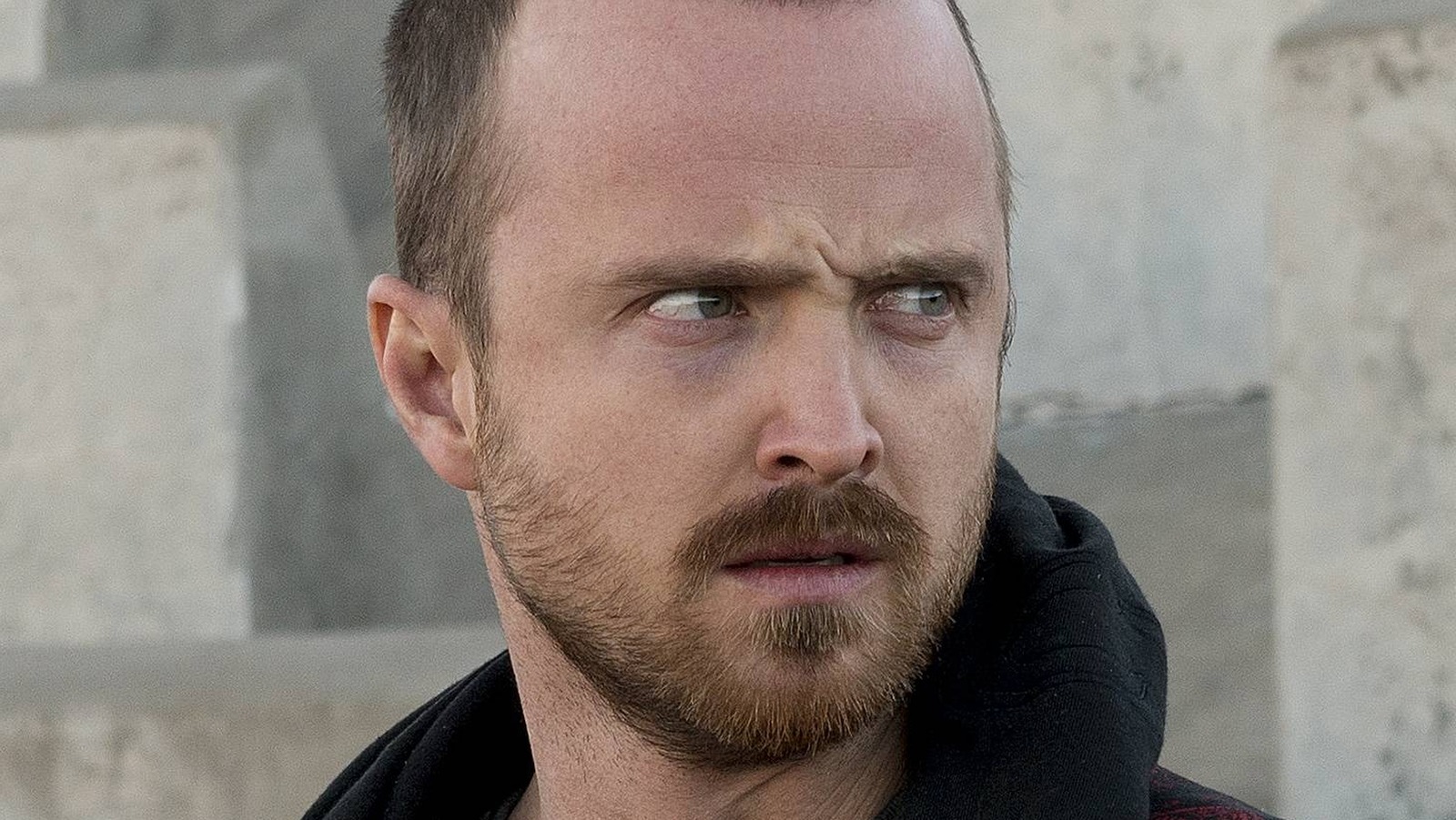 Jesse first dons this sweatshirt in "Breaking Bad" Season 3, Episode 9 for his money laundering lesson with Saul Goodman (Bob Odenkirk) at a nail salon. Later in the same episode, he wears it to one of his Narcotics Anonymous meetings.
Another hoodie with a lot to look at, this grey zip-up sweatshirt has two distinct designs. On the right sleeve is a repeated series of diamonds with a black and white Prince of Wales check pattern. On the opposite sleeve is a yellow sword running down the length of the arm, covered with intersecting black acanthus leaves in a complex curving pattern. According to Zhki's Gallery, the acanthus leaf symbolizes "immortality –- rebirth –- longevity and healing," making it the perfect accent for Jesse's hoodie as he tries to move beyond the violence of his past and heal from the trauma he's endured.
This hoodie is an excellent choice for a variety of situations. Sometimes the days are packed, and you need a stylish selection appropriate for both nail salon legal consultations and support group meetings. Not too flashy, but still displaying a touch of flair, this hoodie will give you the comfort you need to unpack your past, and the touch of class and sophistication for taking meetings with your attorney

If you or anyone you know needs help with addiction issues, help is available. Visit the Substance Abuse and Mental Health Services Administration website or contact SAMHSA's National Helpline at 1-800-662-HELP (4357).