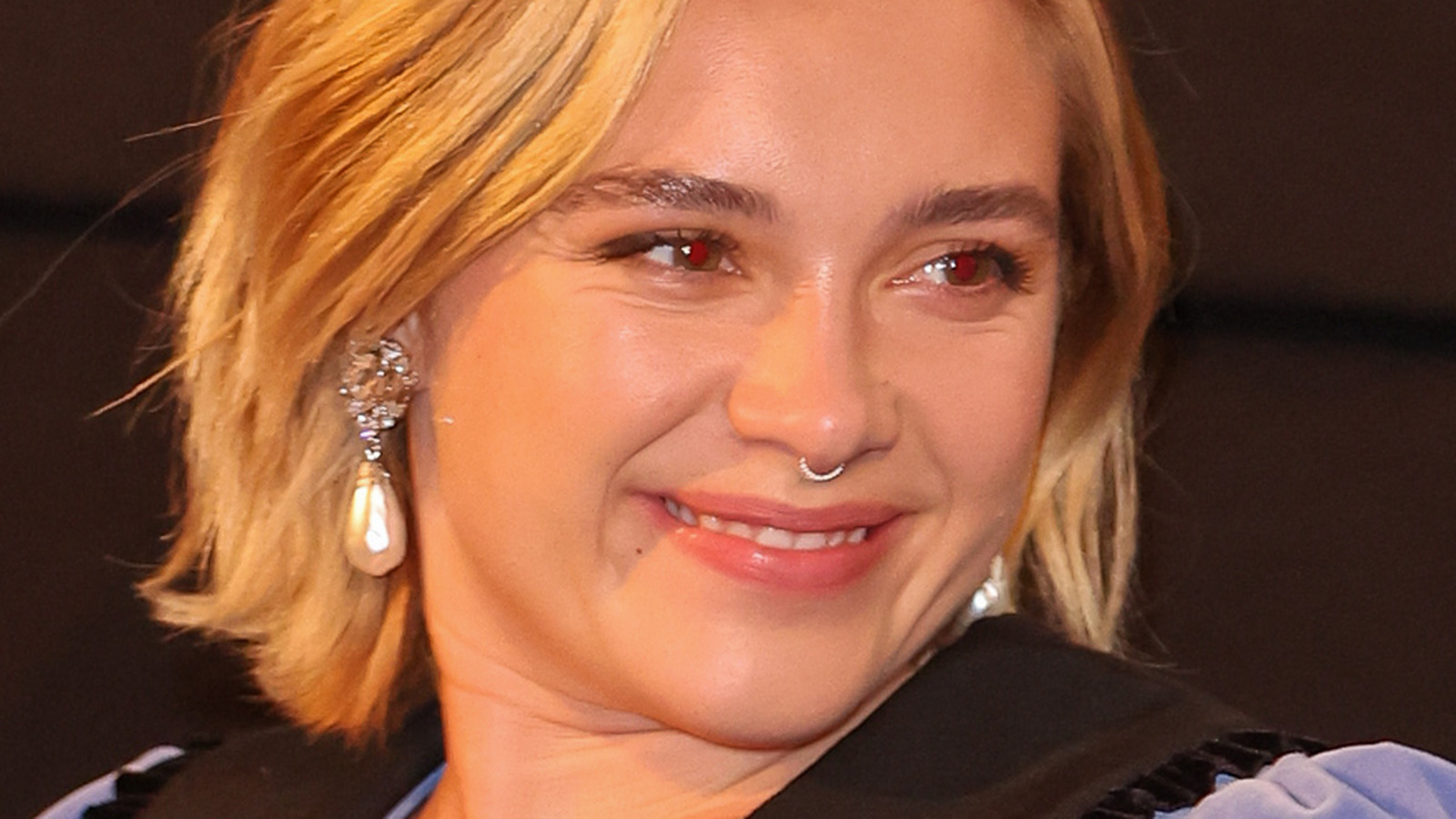 "The Wonder" takes place in 1862 Ireland, and the eerie period drama is full of run-of-the-mill rural aesthetics complete with farm animals such as sheep. And it appears that certain members of a particular flock were not pleased with the path Pugh's character was taking, and one of them wasn't shy about letting her know it wasn't appreciated.
While promoting the Netflix feature on The Late Show with Seth Myers on NBC, Pugh revealed her shocking sheep encounter and the comical result that came about from one of the least difficult scenes to shoot. "And I had a very simple scene where I had to walk across. Just walk across the road like that. Just walk. But with really intense facial expressions going on. And as I was walking past this sheep, this sheep won't move out the way," the actress explained to host Seth Myers. "So I like, gently, patted the bum. And the sheep went like, 'Rrr!" And then another sheep next to it went Rrr!" And that sheep ran into me. And I flipped over the sheep and went straight down into cowpat like it was full on mud, it was great." Pugh then confirmed that the hilarious mishap occurred in front of her adoring fans and, unfortunately, a photographer that ensured the press knew about the ordeal the next day.
While that was an understandably embarrassing moment for the actress, the seasoned pro isn't going to let a little mud on her face spoil anything, and of course, she overcame that as well as every other challenge that came her way resulting in what some consider to be one of Florence Pugh's best performances of her career.