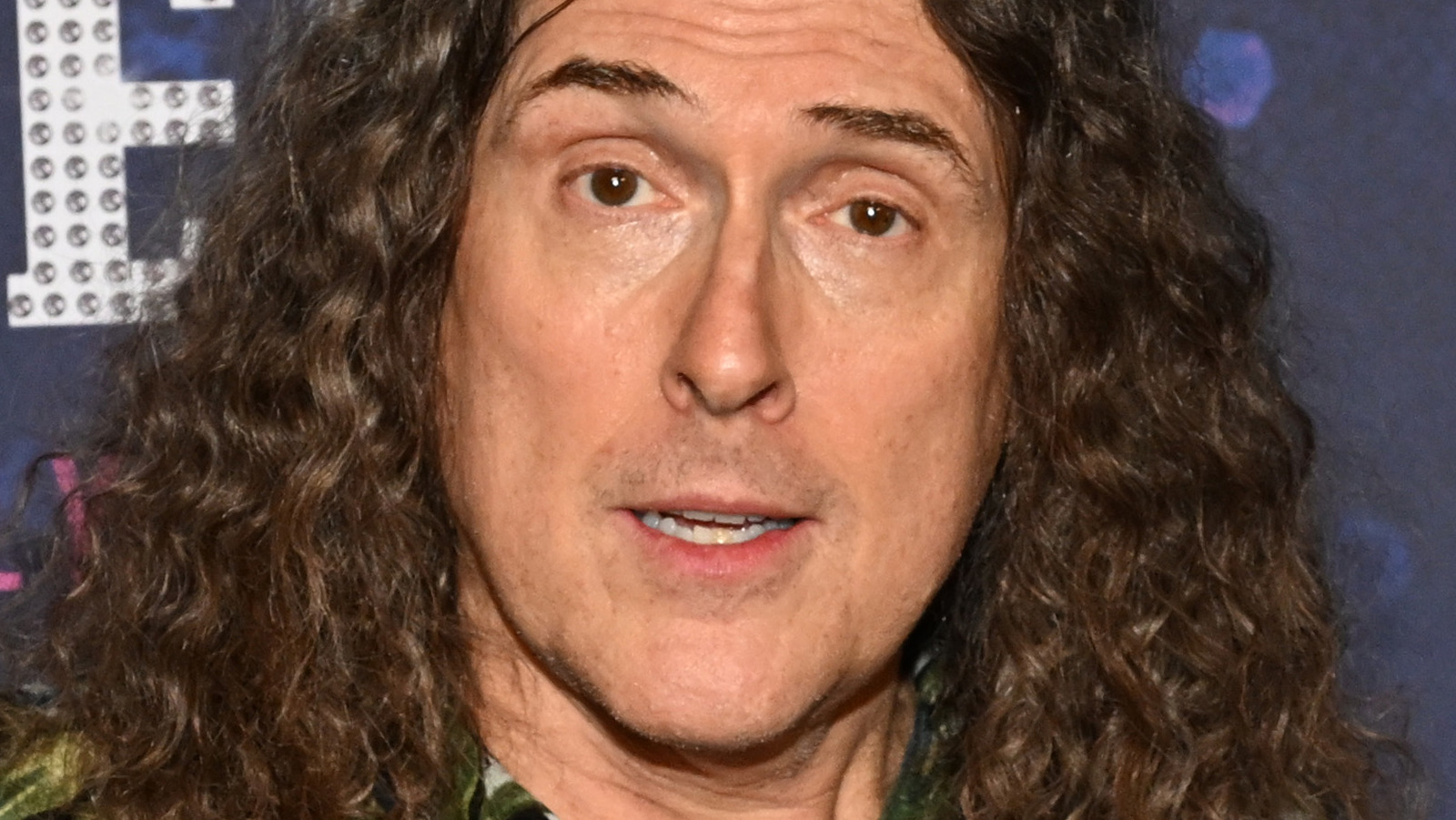 During a recent interview with The View, "Weird Al" Yankovic talked about the process of making "Weird: The Al Yankovic Story," his parody biographical film, and he divulged that Daniel Radcliffe was always his first choice to portray him in the film. The reasoning for this was very clear to him, as Radcliffe could inhabit both the dramatic aspects of a role and bring comedy into something that called for it. But there was also another large appeal that endeared Yankovic to the "Harry Potter" star: nerdiness.
"I just thought he had the right attitude and he had the right skills," Yankovic said. "I knew that he was a fan of Tom Lehrer, who is one of my musical comedy heroes." After figuring this out, he came to the conclusion that Radcliffe was just as nerdy as himself. He went on to praise Radcliffe's acting abilities, saying, "On top of that, I mean, he's an amazing comedic actor and an amazing dramatic actor. Which was important, because it's obviously a comedy movie but we're not playing it like a comedy movie."
This strategy seems to have paid off for both Yankovic and the makers of the film — if its reception is anything to go by. Radcliffe really seemed to embrace the role, and the inherent silliness of it all, while also injecting just the right amount of drama when the script called for it. It's clear that Radcliffe continues to thrive outside of "Harry Potter" and has found a niche for himself as an indie actor willing to take on as many various roles as he can get his hands on.