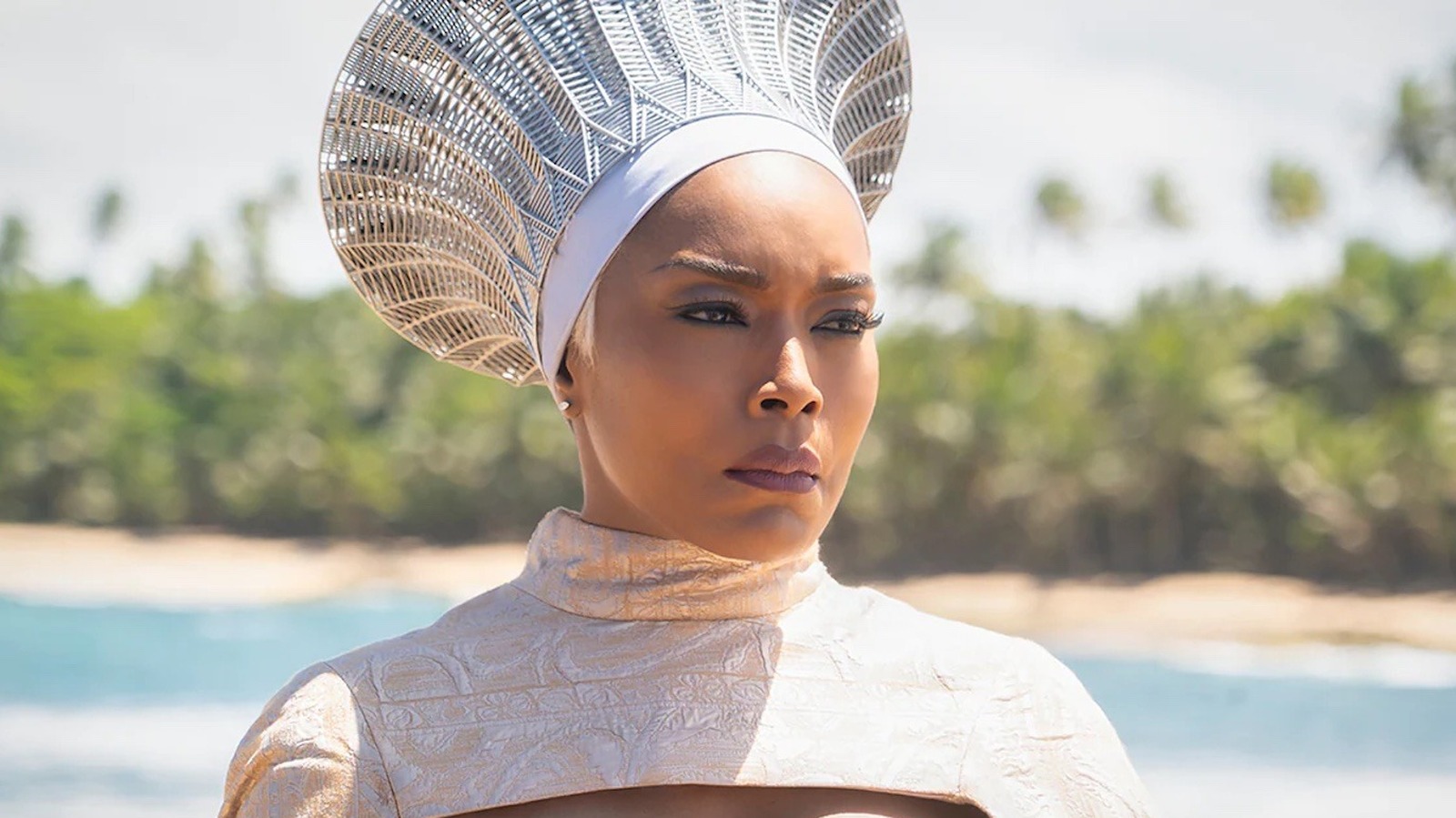 In a recent interview with Variety (in which the cast and crew of "Wakanda Forever" reflected on the film's production and the devastating loss of Chadwick Boseman), Angela Bassett asserted that she absolutely loved all of the work that went into playing Queen Ramonda. Bassett said Ramonda's raw emotion in the sequel was satisfying for her to express, and how she used her own grief from Boseman's passing to help her bring Ramonda's to life.
"Use it, make it good for something," Bassett said of her real-life experience. "You're experiencing it. Don't be ashamed of it. It's part of life. The tears you see are indicative of the love I have — or the justice I demand or want or seek or desire." On top of the immense emotional satisfaction Bassett achieved through her work in "Black Panther: Wakanda Forever," the prolific actor is also receiving critical acclaim for her role. Some are suggesting she could earn an Academy Award for her tour-de-force performance as the grieving Queen Mother of Wakanda (via Variety).
Regardless of whether or not Bassett does end up receiving a nomination for her role as Ramonda, her comments make it clear that the work she put into "Wakanda Forever" was already an immensely gratifying experience – and one for which she has a lot of passion.