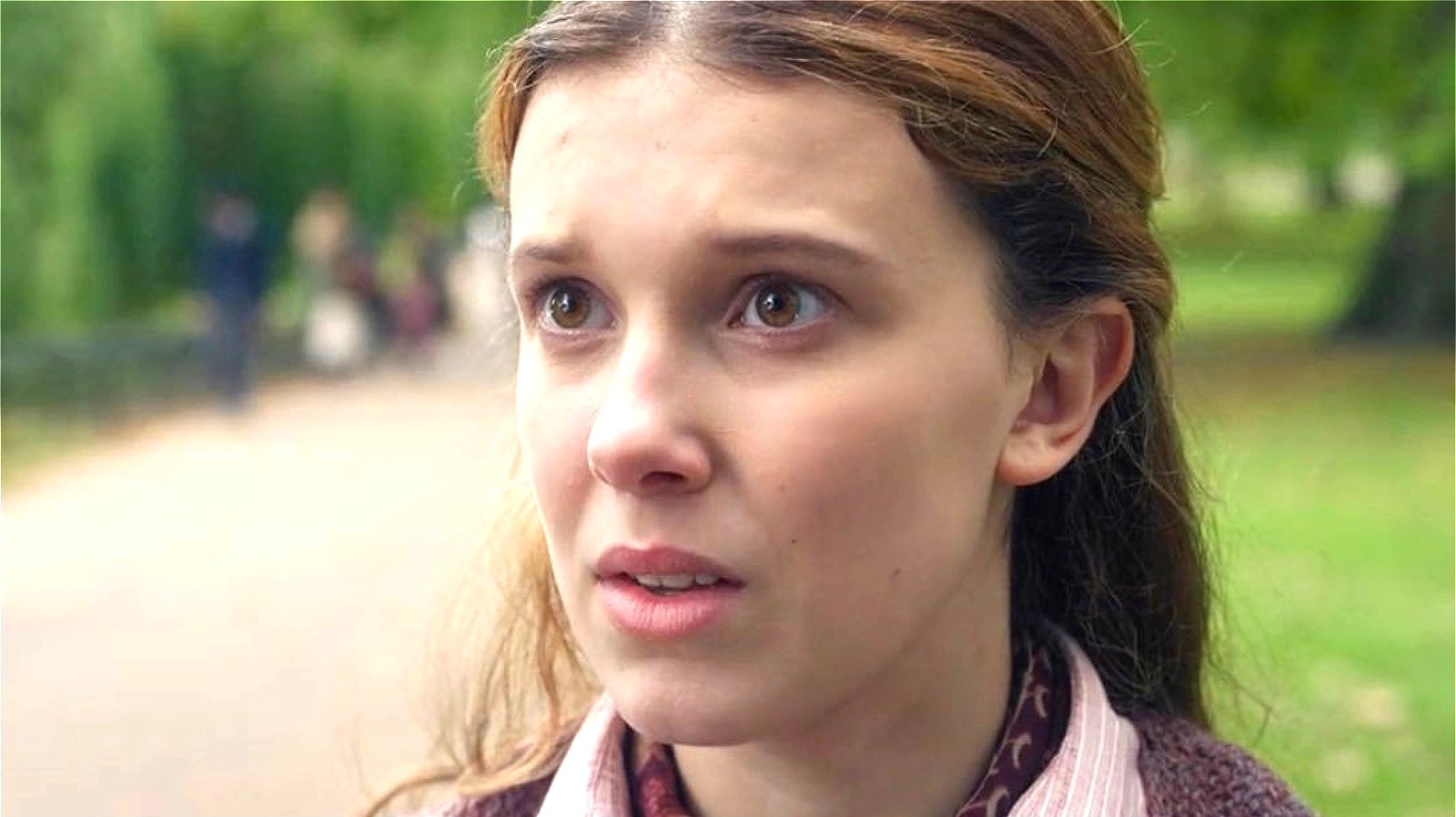 Sharon Duncan-Brewster plays the supporting role of Mira Troy in "Enola Holmes 2." Mira Troy is introduced as the underappreciated secretary to the Treasury Minister Lord Charles McIntyre (Tim McMullan). Duncan-Brewster started acting in the 1990s, with minor appearances on BBC shows such as "2point4 Children," "Grange Hill," "Between the Lines," "Backup," "Maisie Raine," and "Casualty."
In 1999, Duncan-Brewster finally landed her first major TV role — she played Crystal Gordon in 44 episodes of the ITV drama "Bad Girls." After four series, she exited the program in 2002. Soon after, she scored recurring roles on a few shows including "Babyfather" as Evelyn, "Waking the Dead" as Sarah Baker, "EastEnders" as Trina Johnson, "Doctor Who" as Maggie Cain, "The Mimic" as Dionne, "Cucumber" as Maureen," and "Years and Years" as Fran Baxter. Before joining "Enola Holmes 2," Duncan-Brewster also worked on two other Netflix shows, including the crime drama "Top Boy" as Lisa (a Channel 4 program in the UK) and the teen comedy "Sex Education" as Roz Marchetti, which saw her acting closely with "Ted Lasso" star Hannah Waddingham.
So far, Duncan-Brewster has only appeared in a handful of high-profile films. She landed a supporting role in the romantic comedy-drama "Imagine Me & You" with Lena Headey and Piper Perabo. In 2016, she made her "Star Wars" debut in Lucasfilm's standalone prequel film "Rogue One: A Star Wars Story," in which she portrayed Senator Pamlo. Five years after "Rogue One," she joined another star-studded sci-fi feature in the form of Denis Villeneuve's film adaptation of "Dune," led by Timothée Chalamet. In the Oscar-winning epic film, she played Dr. Liet Kynes, the Judge of the Change.