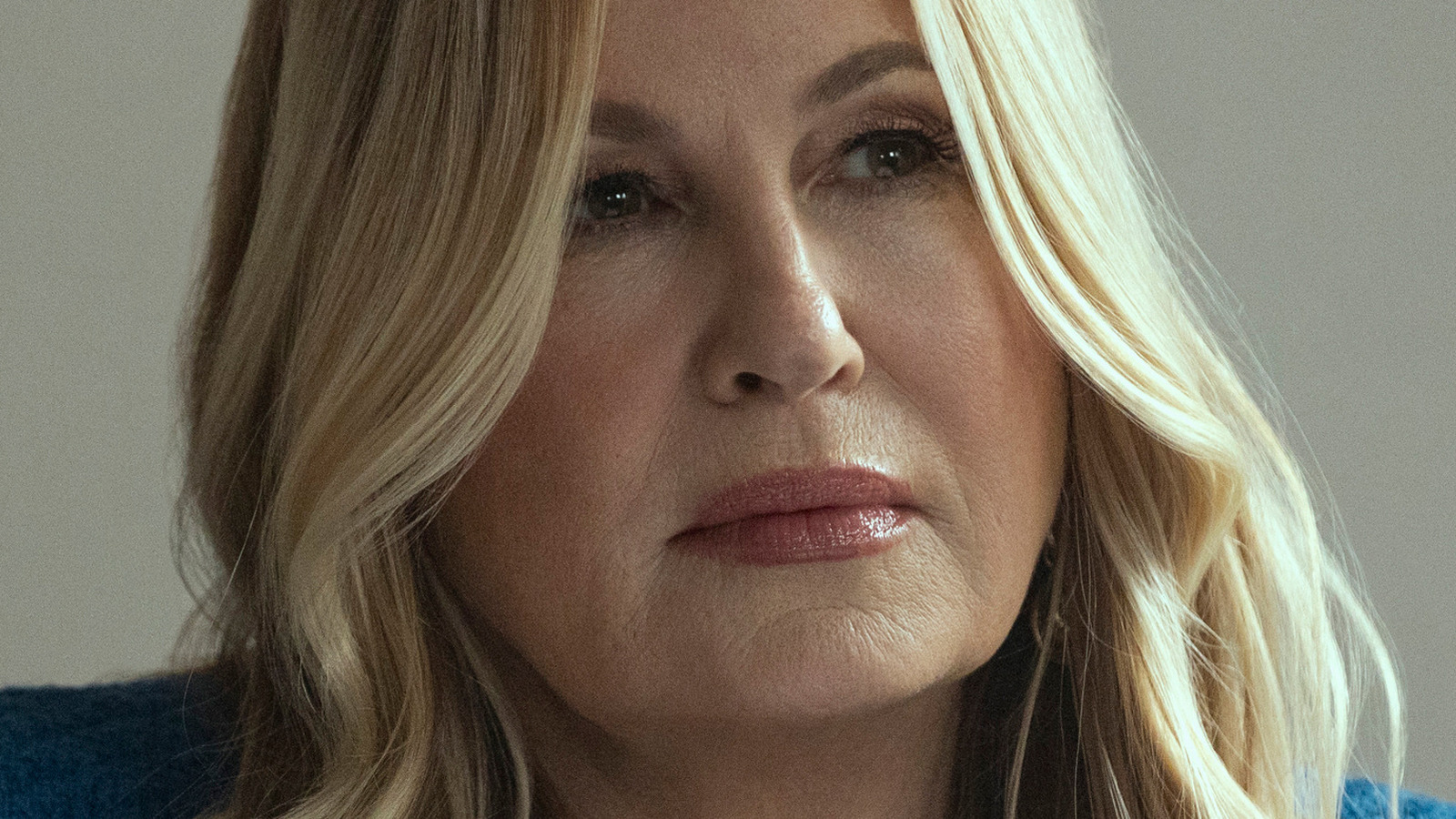 During a panel featuring some of the primary creatives responsible for "The Watcher," showrunner Ryan Murphy asked Jennifer Coolidge what she might like to happen to her character Karen Calhoun in "The Watcher" Season 2. According to an Entertainment Weekly report about this press event, Coolidge responded, "I think Karen needs a good slap across the face. I think Karen needs to be punished."
As viewers who have completed the first season of "The Watcher" are aware, Karen seems to be a friend and ally to Naomi Watts' Nora Brannock at the start of the series, but proves to be a negative influence on Nora by the season's conclusion. While she ends up the target of the mysterious Watcher at one point herself, Coolidge seems to think that Karen hasn't yet faced retribution equivalent to her wrongdoing. "I think Karen's gotten away with a lot," she said at the same press event.
For what it's worth, Coolidge told Collider that she feels a considerable distance between herself and Karen. "I remember thinking that this woman couldn't be any further away from who I am," she said. It's perhaps unsurprising, then, that Coolidge thinks that this character she finds to be the antithesis of her true self deserves to pay dearly for her deceptions come "The Watcher" Season 2.