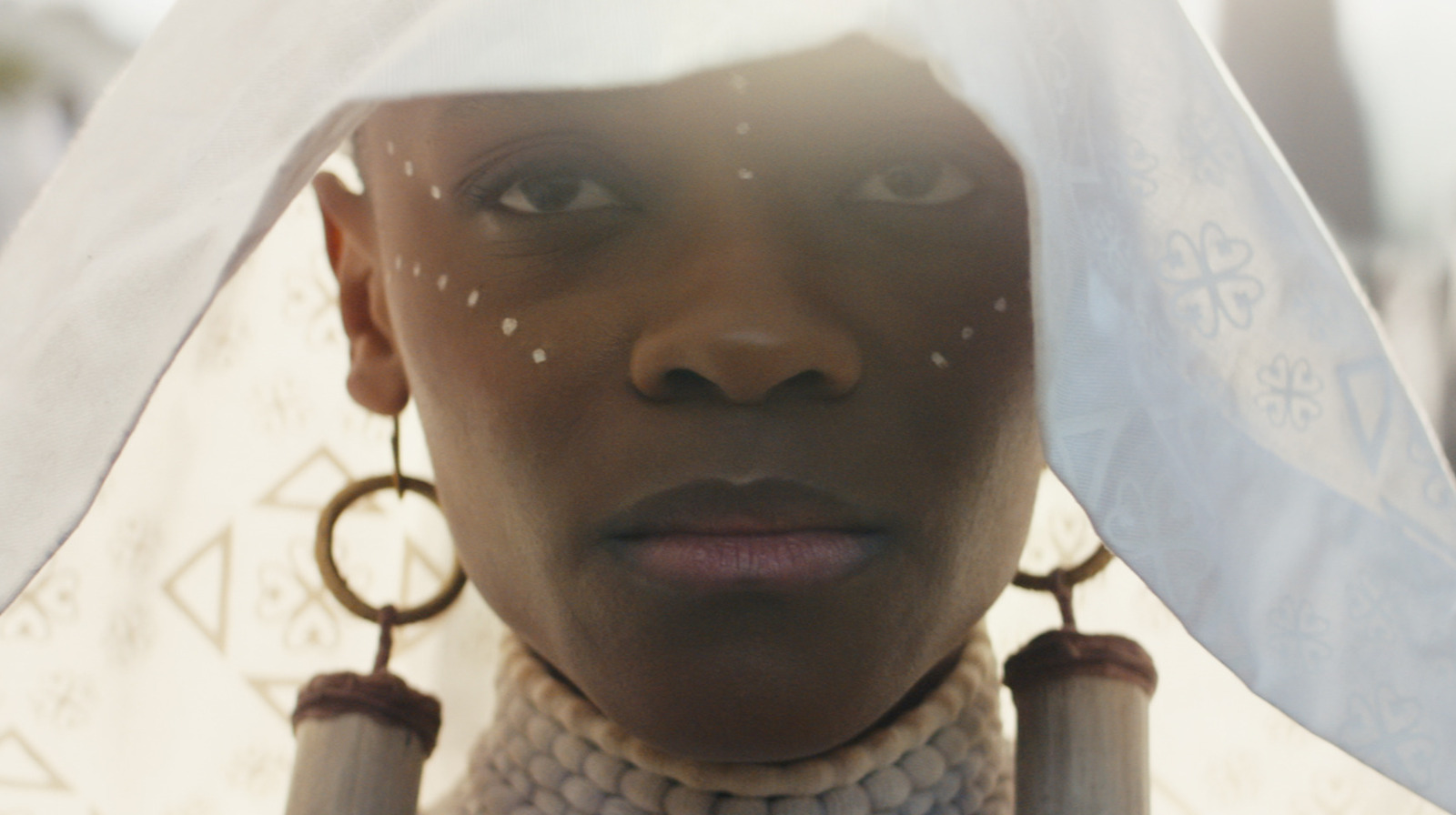 Namor might not be the weirdest super-powered character yet introduced in the MCU, but he's certainly the weirdest to be taken 100% seriously. In the Marvel comics, he was basically a more morally ambiguous Aquaman before Aquaman existed, who was not only the half-merman prince of Atlantis but also a mutant who could fly thanks to tiny wings on the side of his feet. Challenge number one of adapting this character would be to make the sight of a big half-naked guy flying out of the sea via feet-wings not look utterly ridiculous. Coogler and his team somehow manage to make it scary.
Namor in this film is a fascinating character and an intimidating threat. Instead of Atlantis, he's the king of Talokan, a nation shown in flashback to have been founded by Mayans escaping genocide (much more tastefully handled than the conquistador flashback in "Eternals"). Like Wakanda, Talokan is powered by Vibranium and has kept itself secret from the rest of the world, but its secrecy is threatened now that Wakanda has revealed itself to the world. The United States is now actively seeking out Vibranium, and Talokan is ready to defend itself via acts of aggression that inevitably get blamed on Wakanda.
Yes, while Namor might be the film's central antagonist and commit some genuinely upsetting acts of violence, the actual villains of the film are the political forces that have pitted Talokan and Wakanda against each other. "Wakanda Forever" seems at least partially engineered as a rebuttal to those who read the first "Black Panther" as being uncomfortably friendly to the CIA. The first film's friendly CIA agent and "Tolkien white boy" Everett Ross (Martin Freeman) is back, but this time, it is exceedingly clear that his helping the Wakandans is acting against the interests of his bosses.
Introducing a new culture to the story allows all the film's outstanding craftspeople to deliver fresh sights and sounds on top of what they already created for Wakanda. Costume designer Ruth E. Carter, production designer Hannah Beachler, and composer Ludwig Göransson could all be gunning for their second Oscar nominations for this series, and could potentially even pull off their second wins. This is easily the most technically and artistically accomplished film Marvel Studios has made since, well, the first "Black Panther" — and this time around, it seems the special effects teams received more time and resources.