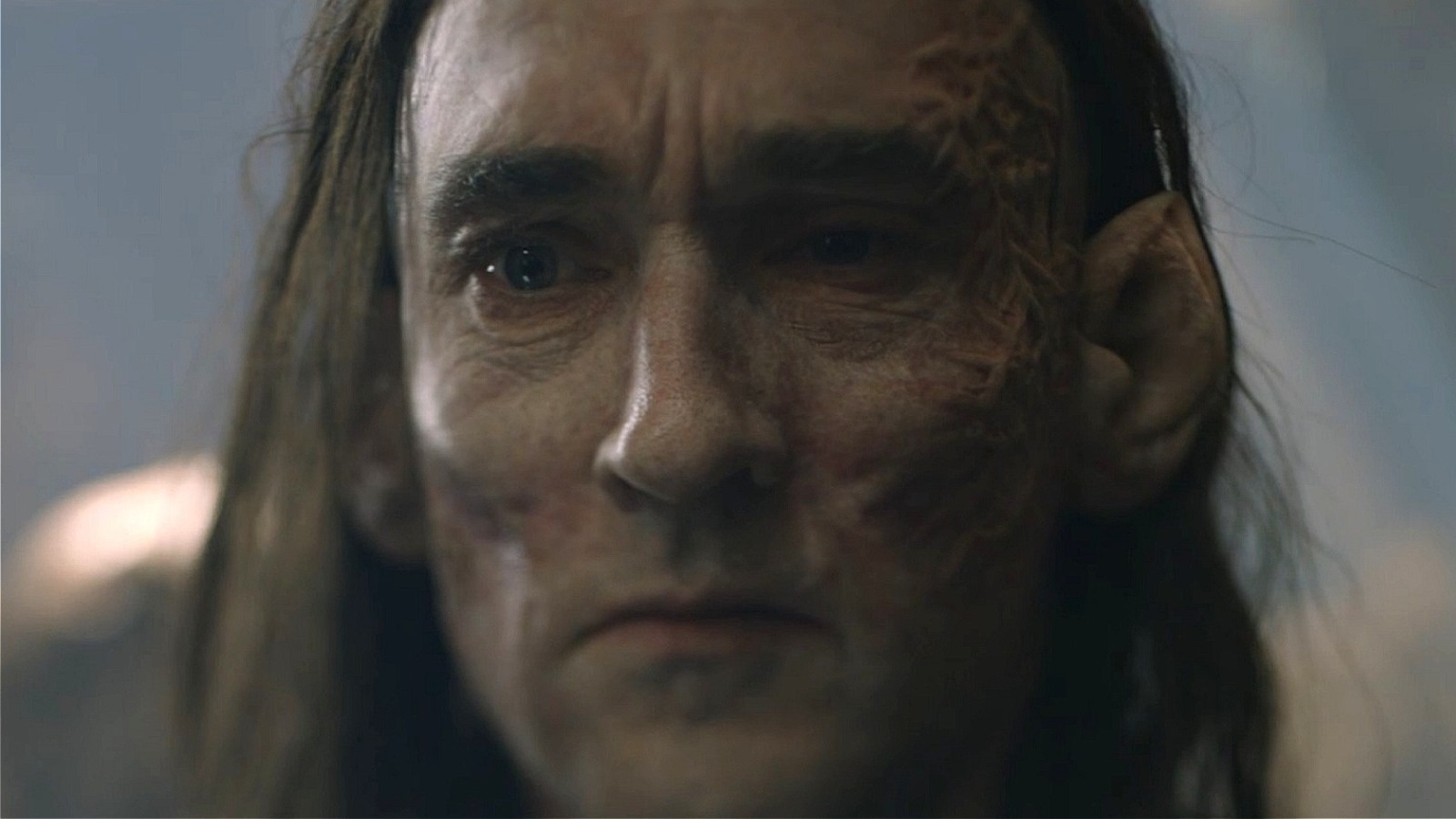 Adar achieves his goal, and the sinister intricacies of it become apparent at the end of "Udûn." 
The tunnels, the sword, and Mount Doom all make sense in a Rube Goldberg machine of natural disaster enabled by Adar and his Orc army. The sword opens dams, and those dams flood the tunnels into Mount Doom's lava, which causes it to erupt. The Southlands are destroyed by burning ruin as ashes coat the sky, blocking out sunlight. 
The visuals of this sequence are phenomenal. The payoff of Adar's mystery, his clever and gentle approach, and his resigned attitude when captured all come to a mind-blowing climax. His joy as he senses the rumbling of water flooding the tunnels beneath the floorboards of his defeat is chilling.
In a way, Adar is creating accommodations for his children, which is a relatable villain motive. The Orcs are harmed by sunlight and need a land of their own. The problem is when they were created, all of Middle-earth was already spoken for. The Orcs didn't ask to exist, but they still have needs. Adar's character is a surprising gateway into Orc empathy … albeit in a villainous way.
Adar's surprising victory should be expected by now, but even the most surprising villain has tricks up his sleeve. For one last trick, he survives and establishes a strong possibility that we'll see him again in Season 2.