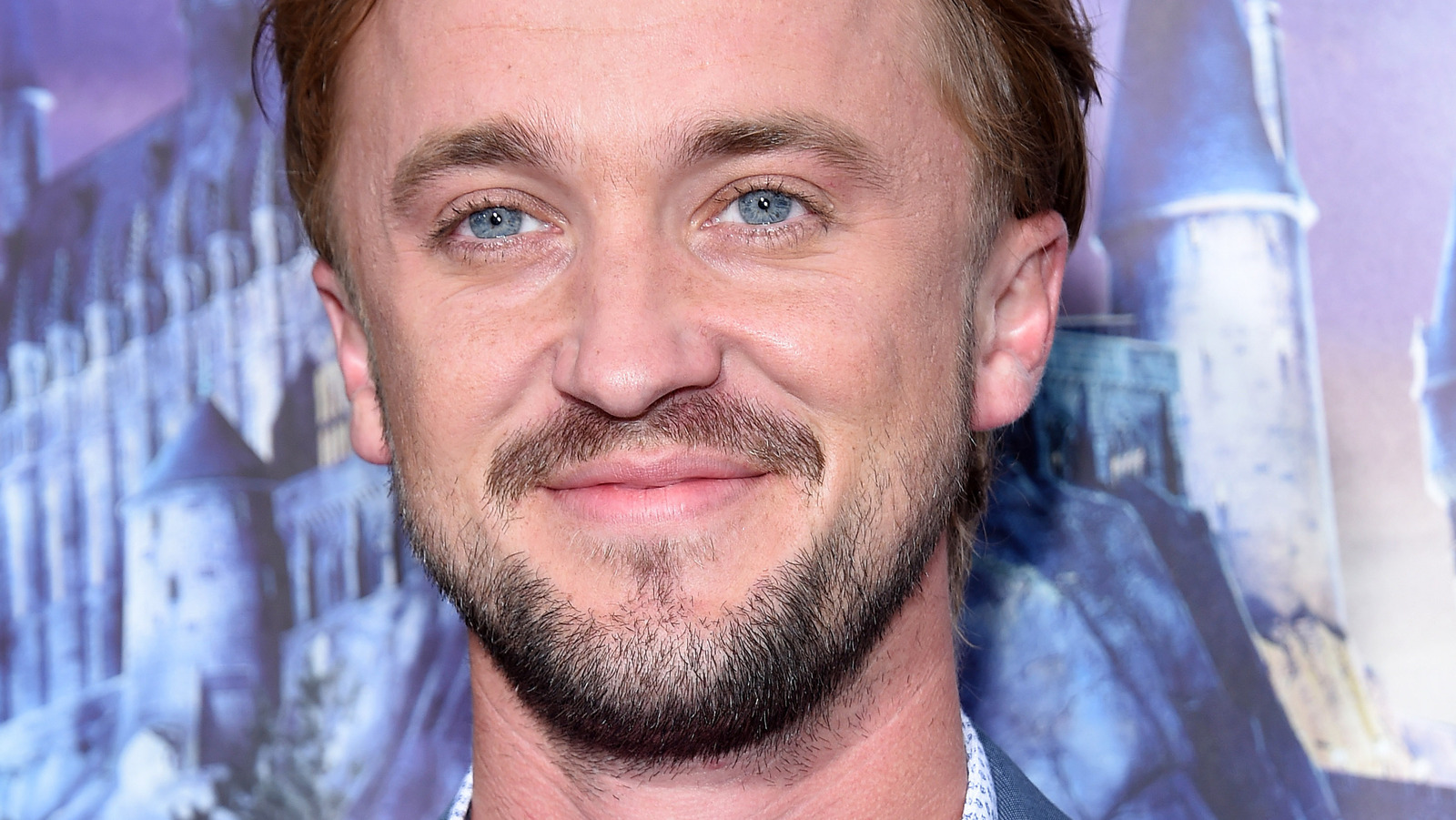 After countless interviews and an HBO Max reunion, it's known that many of the actors from the "Harry Potter" films are still close today. One bond that has held strong is the one between Tom Felton and Emma Watson. However, when Felton first auditioned for the part of Draco Malfoy, his initial interaction with Watson was a bit harsh. At around 17:20 of his "Happy Sad Confused" appearance, Felton talked about how Director Chris Columbus and producers left about 20 kids together, with a boom microphone still positioned over their heads. Felton decided to stay in character. "So, I knew exactly what was going on," he recalled. "​​And this little brushy-haired girl came up to me and was like, 'What's that?' I looked at her very arrogantly and said, 'It's a microphone, you idiot. What do you think it is?""
That nasty snap at Watson surely contributed to Felton landing the part. However, Watson's reaction obviously did her some good as well. As Felton exclaimed, "It also turns out I saw that girl two months later and her name was Emma Watson." Although his nasty remark contributed to him landing the part of Draco, it definitely wasn't a good first interaction with his new co-star, he added. 
Well, not only did that audition help land the two performers their roles, but it eventually led to a post-franchise friendship. In fact, in parts of his memoir, Felton explains that both he and Watson have felt a romantic spark for each other over the years. However, a "more-than-friends" relationship has yet to ever develop. One thing is for sure, calling Watson an "idiot" again probably won't help that type of connection from ever happening.