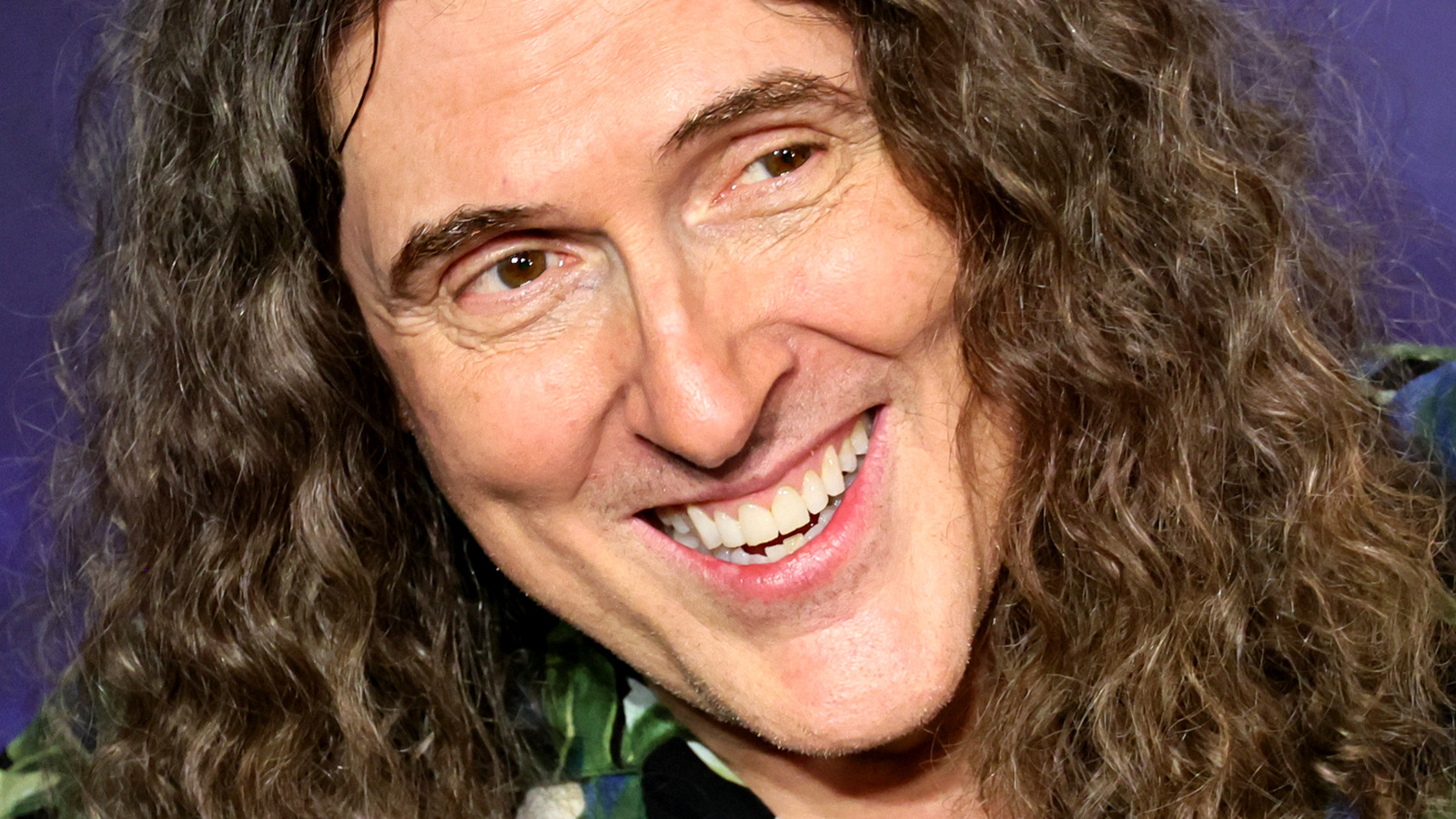 "Weird: The Al Yankovic Story" depicts a door-to-door salesman visiting the Yankovic home and introducing the young Al to guitars and accordions. This is true, according to the New York Times Magazine, although it was not Yankovic's choice of instrument. In real life, that decision between guitar and accordion was made by his mother Mary, who chose the latter because Frankie Yankovic (no relation) was America's reigning "Polka King" (via Demented Music Database).
Guitars may have been cooler, but Yankovic really took to his accordion. The first lesson was on October 22, 1966, the day before Yankovic's seventh birthday, and his teacher showed him the difference between the beginner, intermediate, and adult-sized accordions. With so much time spent at home, Yankovic made quick progress with his accordion and, by early adolescence, he was able to play along to some of his favorite albums, including Elton John's "Goodbye Yellow Brick Road." Despite his mastery of the instrument, Yankovic says he still uses an intermediate-sized accordion because they are easier to play as he jumps about the stage.
Yankovic's accordion helped him overcome what he described as his "pathological shyness." At college, he would perform in the dorm room at his roommates' behest, breaking awkward barriers in the process. It also helped Yankovic bond with Joel Miller, who remains a friend to this day.