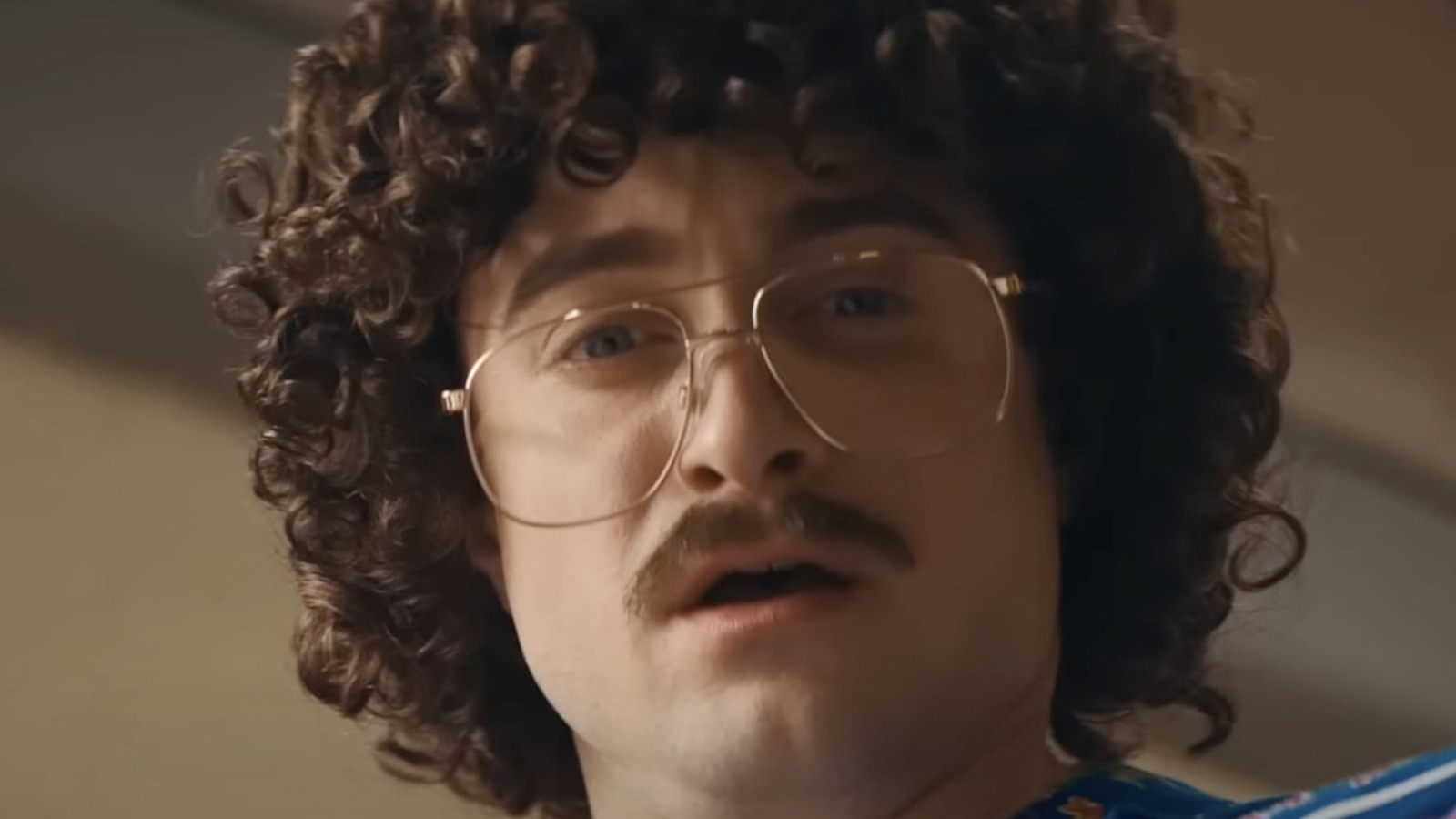 About a half-hour into "Weird: The Al Yankovic Story," "Weird Al" Yankovic finds himself on the verge of fame, discovered by novelty song disc jockey Dr. Demento, who offers to shepherd him into the upper echelons of fame and fortune. The first stop is a pool party at his palatial mansion, and young Al is dazzled by all the big-time celebrities in attendance. The famous people, many of them played by other famous people, pop up on-screen so quickly and for such a short period of time each that it's easy for viewers to miss at least a couple while their brains process who they just spotted.
The two guys in red flower pot hots sitting on deck chairs when Al arrives are supposed to be members of Devo (who the real Yankovic would later parody with "Dare to Be Stupid"). Then he sees Elton John (Paul Riley Fox) in the outfit he wore on the cover of his "Greatest Hits" collection talking with '70s star John Denver. Other stars pop in silently, including David Bowie (Gordon Tarpley), Elvira (Lisa Margaroli), Divine (Nina West), Frank Zappa, Kate Pierson of the B-52's, Grace Jones, and Alice Cooper (Akiva Schaffer of the comedy music group The Lonely Island).
Al interacts with a few other star party guests, who get in some dialogue, including Pee-wee Herman (The Lonely Island's Jorma Taccone), Tiny Tim (Demetri Martin), Gallagher (comedian Paul F. Tompkins), Salvador Dali ("UHF" star Emo Philips), Wolfman Jack (Jack Black), and Andy Warhol (Conan O'Brien).