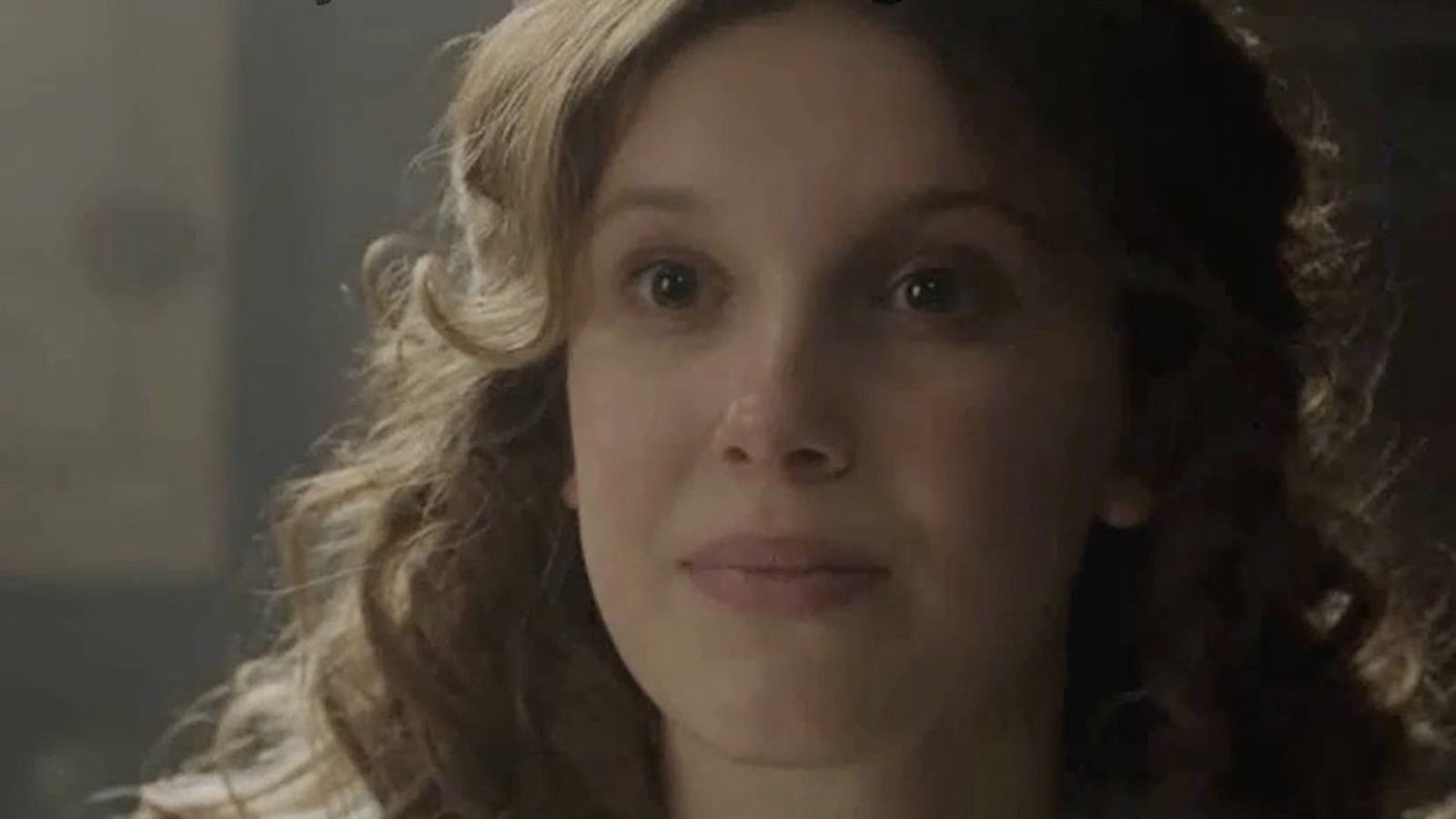 As the end credits begin, they are designed to look like newspaper pages being turned. Then, there is a short scene that takes place at 4:00 p.m. on Thursday. Following that short interlude, the credits resume and are displayed on illustrated title cards designed in the style and manner of Victorian-era advertisement clippings, a cute nod to the era and to the aesthetic of the film. We see an image of the Paragon stage, and then Dr. Pavlov shows up again. After that, though, as the title cards switch from one set of crew members to the next, the illustrations become somewhat more personal.
Jack Thorne, who is credited as one of the people behind the story, is depicted as a boxer nicknamed "The Nib," another word for the tip of a pen. Nancy Springer, upon whose novels these films are based, appears next, in an ad for "Springer's Silver Fountain Pens, fine writing implements for the scholar and scribe." Producers are depicted as perfumers, milliners, confectioners, barristers, naval outfitters, bookbinders, florists, and, for some reason, sardine magnates. That's a thing, right?
Obviously, this was one last bit of fun for the filmmakers to include in a movie that's filled with tiny details audience members will only pick up after multiple rewatches. In fact, we'd better fire it up again to see what we missed.
"Enola Holmes 2" is streaming now on Netflix.