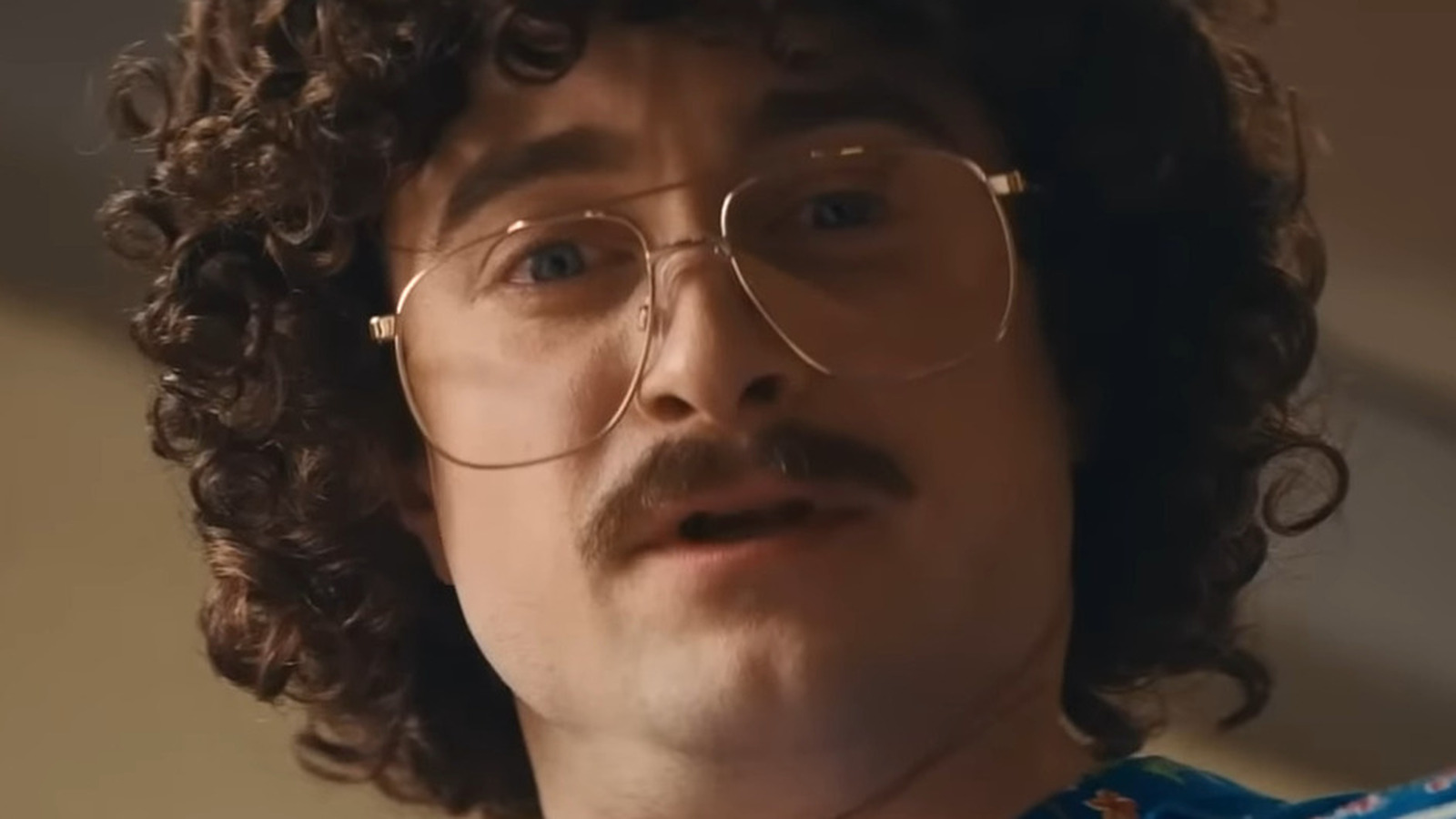 For the sake of time and organization, we've split the star appearances into two categories: Musicians and Non-Musicians (or, at least, individuals whose primary public role is as a different form of artist, most of these creators are, admittedly, multi-hyphenates). Perhaps unsurprisingly, most of the cameos in "Weird: The Al Yankovic Story" are of musicians, so the Non-Musician category is a bit easier to sift through. Let's start with them. Most prominently featured in the scene is Robert Weston Smith, aka Wolfman Jack (Jack Black), a famous DJ known for his gravelly voice. 
There's also Andy Warhol (Conan O'Brien), a creative mind most well remembered for his unique visual art that commented on commercialism. In that same vein is Salvador Dali (Emo Phillips), best known for his paintings, even though he dabbled heavily in almost every physical medium. 
In attendance is also Cassandra Peterson, aka Elvira, Mistress of the Dark (Lisa Margaroli), whose secondary persona as the coolest named horror hostess saw her rise to enduring cultural relevance. Then there's Paul Reubens, aka Pee-Wee Herman (Jorma Taccone), an American comedian whose secondary persona rocketed him into stardom. Fun fact — Pee-Wee Herman was Daniel Radcliffe's favorite celebrity cameo in the film (via Entertainment Weekly). Along these same lines, there's Leo Anthony Gallagher Jr., aka Gallagher (Paul F. Thompkins), a famous American prop comic.
Rounding out this section is Harris Glenn Milstead, aka Divine (Nina West), a famous performer best known for their work as a drag queen. Divine notably inspired the design for Ursula in Disney's "The Little Mermaid."