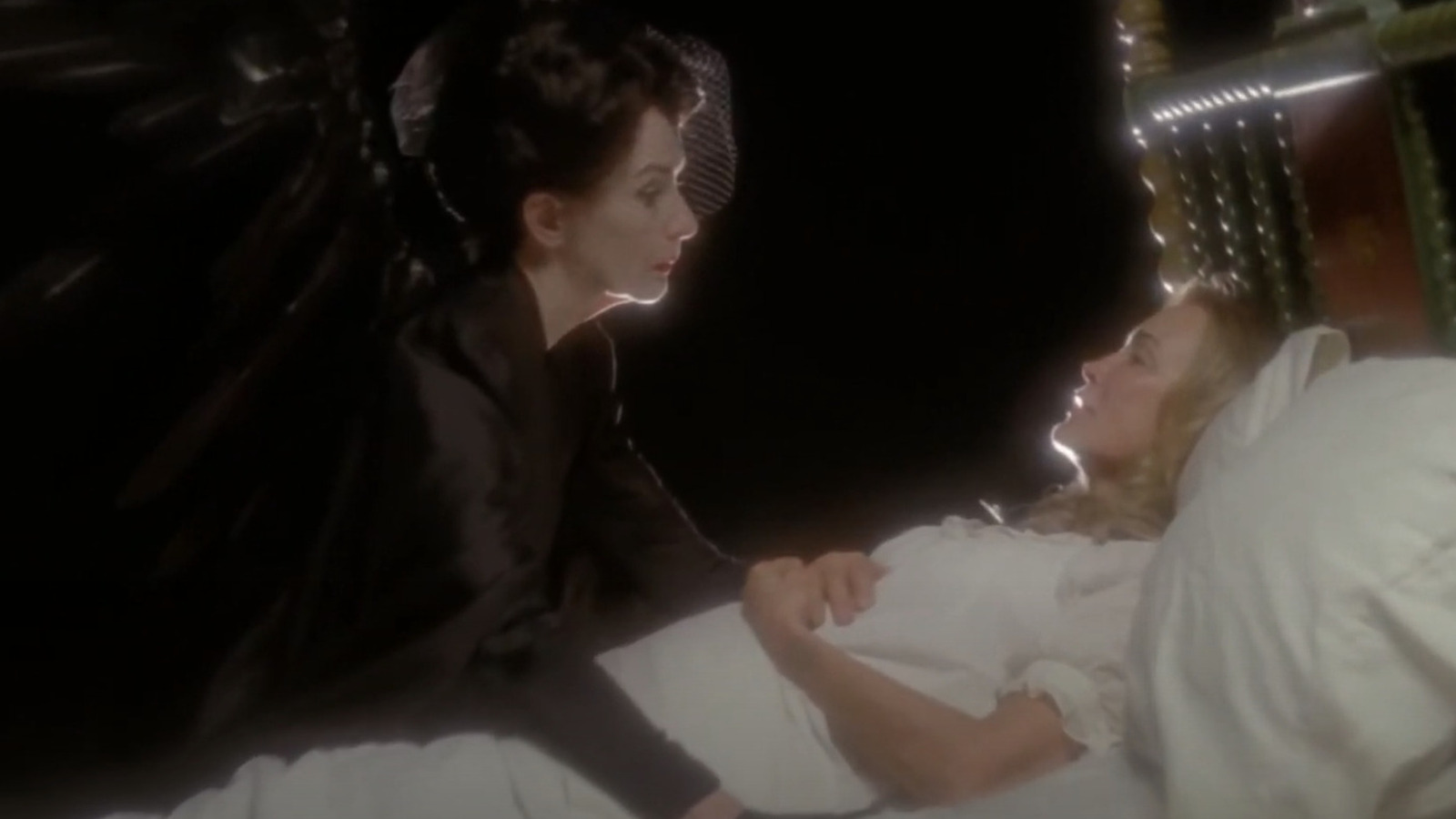 The legendary "AHS" alum Frances Conroy originally portrayed the beautiful but harrowing Angel of Death, Shachath. She mercifully guides suffering souls such as Grace Bertrand (Lizzie Brocheré) and Sister Jude (Jessica Lange) to their next phase, sparing them from any further misery. Shachath's astonishing return comes at the very capable hands of director Paris Barclay (who also directed the powerful Episode 6 "Silenced" in "Dahmer – Monster: The Jeffrey Dahmer Story") in a haunting and dazzling sequence. However, in "AHS: NYC," Shachath is brought to life by Hannah Jane McMurray, who was also featured on Ryan Murphy's "Pose" series.
Though Conroy didn't return for this season of "AHS," the eerie essence of the Angel of Death is depicted exceptionally especially with musical legend Patti LuPone's chilling narration. After a series of foreboding tarot card readings including "Death," "Judgement," and "The Devil," Shachath herself appears to warn Gino (Joe Mantello). Fans flocked to Twitter to share their enthusiasm at the return of the devilish angel like @meinnyc130 noting, "Wasn that Black Angel thingee/person in an earlier Season of AHS???. #AHSNYC." 
Eagle-eyed user @NyxGreenfyre pointed out another "AHS" reference, writing, "Angel of Death?!! Baby with Tentacles?! Great with the callbacks. #AHSNYC." The latter evokes the unsettling procedurals from "AHS: Double Feature – Death Valley" where aliens grow hybrid human specimens. This detail suggests "American Horror Story" isn't slowing down on the callbacks anytime soon, which fans would happily welcome.