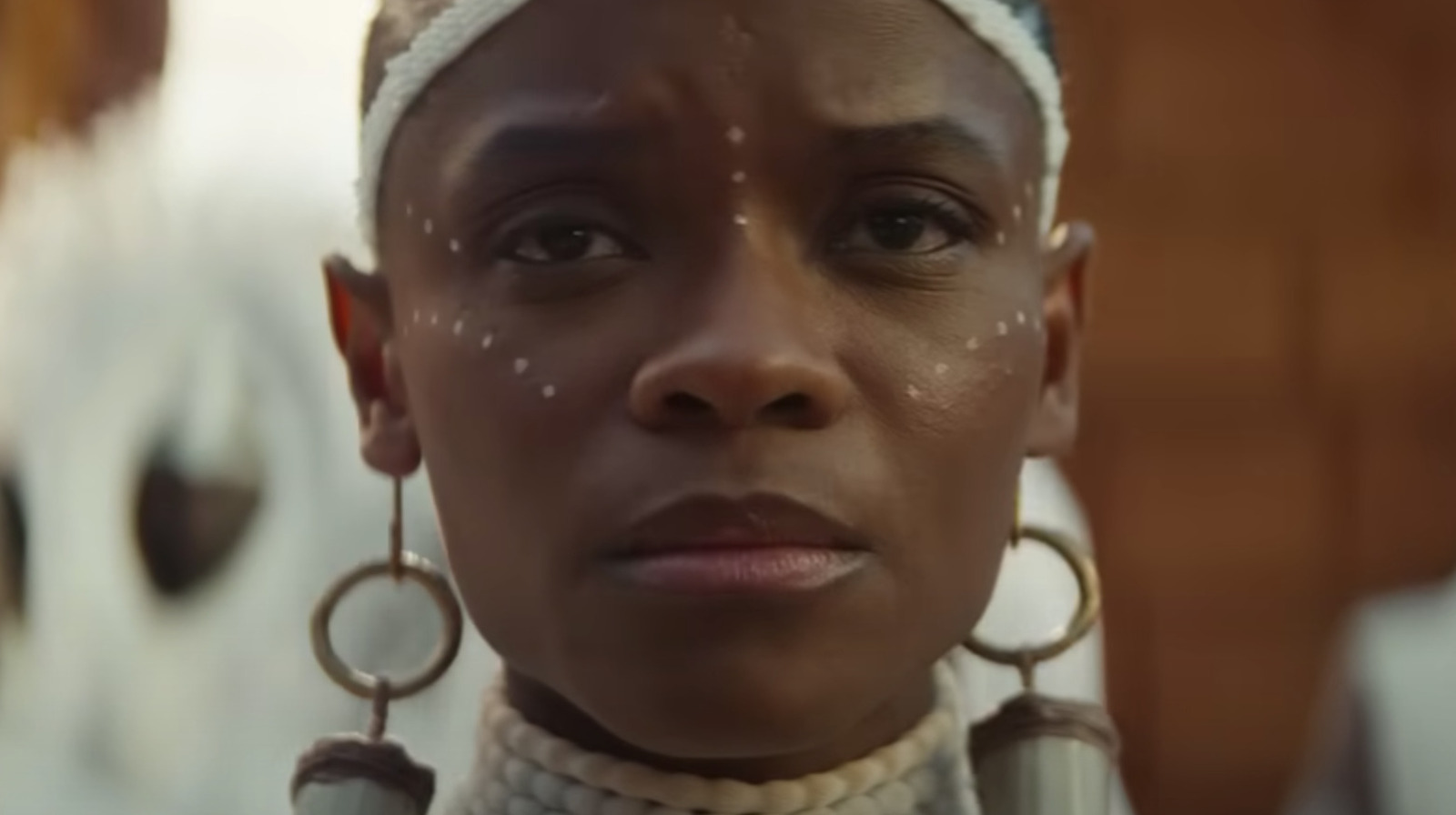 When "Black Panther" was released in 2018, audiences were gifted with two end credit scenes — one with T'Challa addressing the United Nations and the other featuring Bucky Barnes. With "Black Panther: Wakanda Forever" closing out Phase Four of the MCU, fans were naturally anticipating post-credit scenes that would introduce Phase Five. Per producer Nate Moore, there were never plans to include such scenes.
In an interview with Collider, Moore addressed the rumors of a post-credit scene and the studio's decision to eschew it. "I've heard those rumors, too. No, I think the subject matter of the film was such that it didn't feel appropriate to have, then, a stinger." Moore compared "Black Panther: Wakanda Forever" with "Avengers: Endgame," noting that each film has a sense of closure. "Much like ['Avengers:] Endgame' felt like an emotional experience that you also didn't need a stinger at the end of this. This felt like we just wanted to tell the story as it was conceived without an added bonus. So, unfortunately there isn't an end credits [scene]."
Indeed, "Black Panther: Wakanda Forever" will be highly emotional, given the death of Chadwick Boseman. The end credits, then, will serve as a cathartic conclusion to this chapter of the "Black Panther" story. With the upcoming film set to introduce new characters and a new Black Panther to boot, the movie alone should offer enough hints as to the future of the MCU. "Black Panther: Wakanda Forever" hits theaters on November 11.