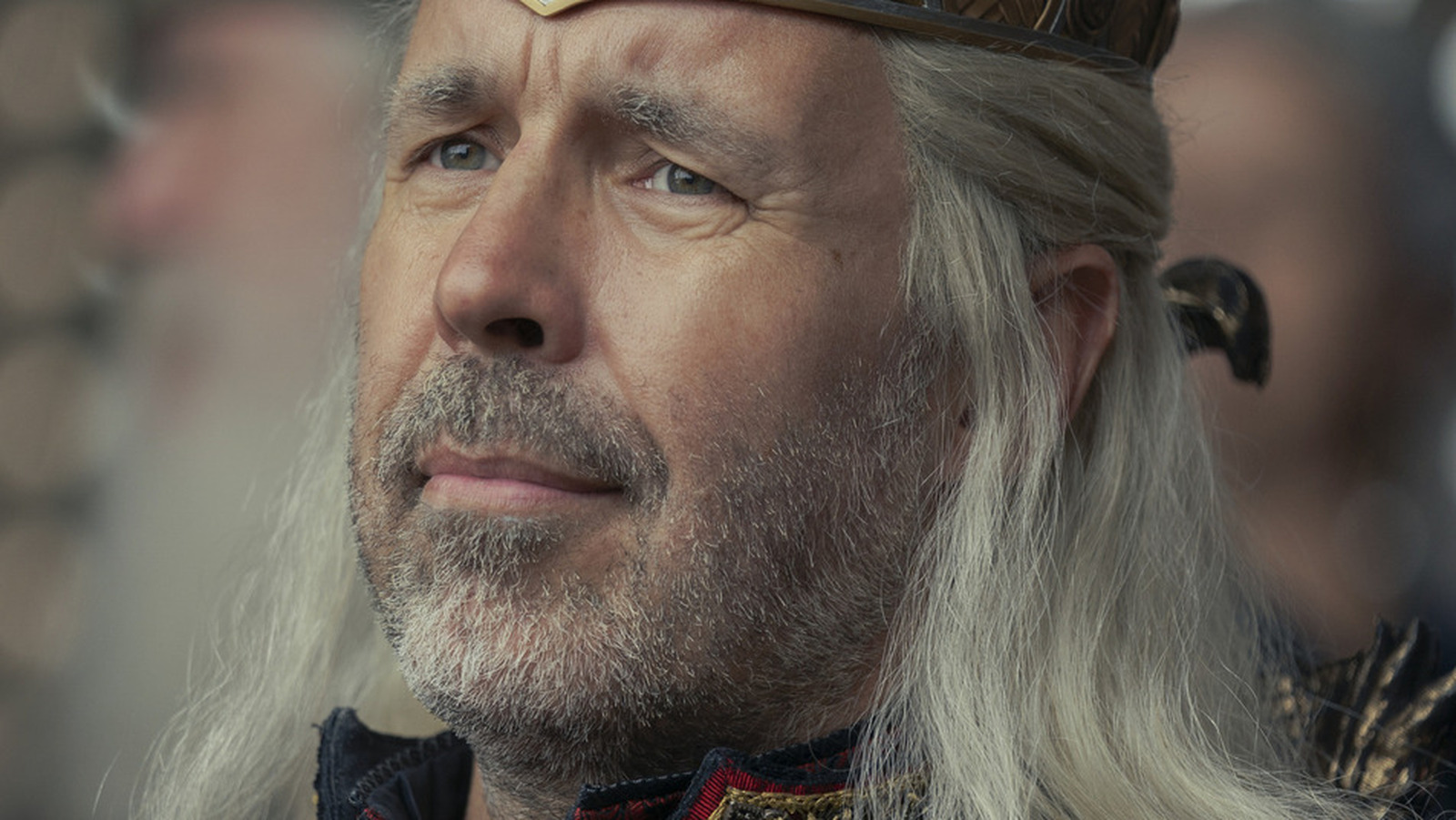 On Instagram, Barrie Gower, prosthetics designer and part of the make-up department for "Game of Thrones" and "House of the Dragon," posted a picture of a silicone head prop of King Viserys that was used on "House of the Dragon" for VFX scanning and onset lighting reference. The image depicts the level of damage suffered to Viserys' face, although the rest of his body was also affected. While Viserys wears a mask to conceal the damage done to his face throughout much of "House of the Dragon," he takes it off around his family at the end of his life.
According to The Leprosy Mission, some of the damage suffered by King Viserys on "House of the Dragon" due to his leprosy is actually pretty extreme, even for a time before modern medicine. For example, Viserys loses his entire right eyeball, which would have been unlikely. Although the loss of feeling in the eye and blindness would have both been likely, the actual loss of an eye would not. Additionally, there is a large hole in his cheek, leaving part of his mouth and some of his teeth exposed, which would have been unlikely as well. Regardless, whatever form of leprosy Viserys has resulted in the deterioration of his face and the weakening of his body. 
Viserys' hair has thinned and his hairline has receded somewhat. His right eyebrow is also missing, and his facial hair has thinned out as well. Besides the large hole in his face, there is also a lot of smaller-scale rotting of the flesh and skin, leaving small craters in his face and his right ear.