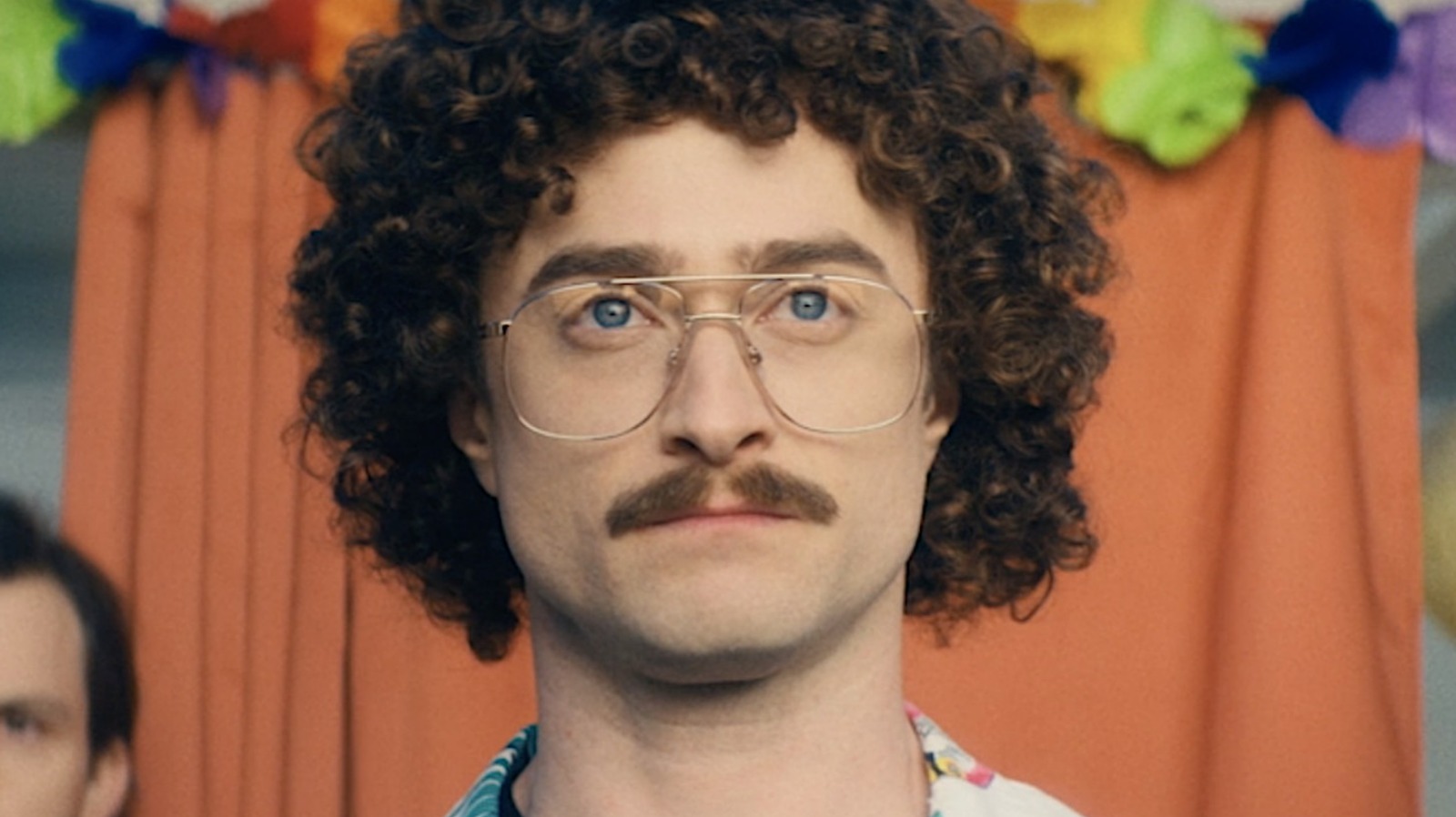 From 1960s blues rock to '80s glam rock, the 2019 biopic "The Dirt" covers the career of Mötley Crüe and their off-the-wall troublemaking craziness. Unlike most on this list, "The Dirt" is more of a simple comedy rather than a film that spoofs the band, the genre, or biopics in general, but it's no less fun. And if what you want out of your biopics is an insane, over-the-top story about some wild rock superstars flying high and crashing and burning, you'll get that and then some.
The film stars Douglas Booth, Iwan Rheon, Machine Gun Kelly, and Daniel Webber as rockers Nikki Sixx, Mick Mars, Tommy Lee, and Vince Neil. Fictional portrayals of fellow superstars Ozzy Osbourne (Tony Cavalero), Heather Locklear (Rebekah Graf), and David Lee Roth (Christian Gehring) dot the film, which provides a window into how a group of lowly L.A. rockers came up from the streets and conquered the world. Of course, it also showcases the bands ups and downs through rampant sex, drug use, and multiple personal controversies and tragedies.
Even if "The Dirt" didn't receive the best of reviews from critics, audiences loved it for its focus on the salacious side of rock n' roll. Reveling in their unruliness, decadence, and depravity, "The Dirt" has got all the dirt, especially if you love all the scandal and sleaziness. Once you've finished, you can also check out the 2021 Hulu miniseries "Pam and Tommy," focused on Mötley Crüe frontman Lee and his rocky relationship with model and actress Pamela Anderson, played by Sebastian Stan and Lily James.