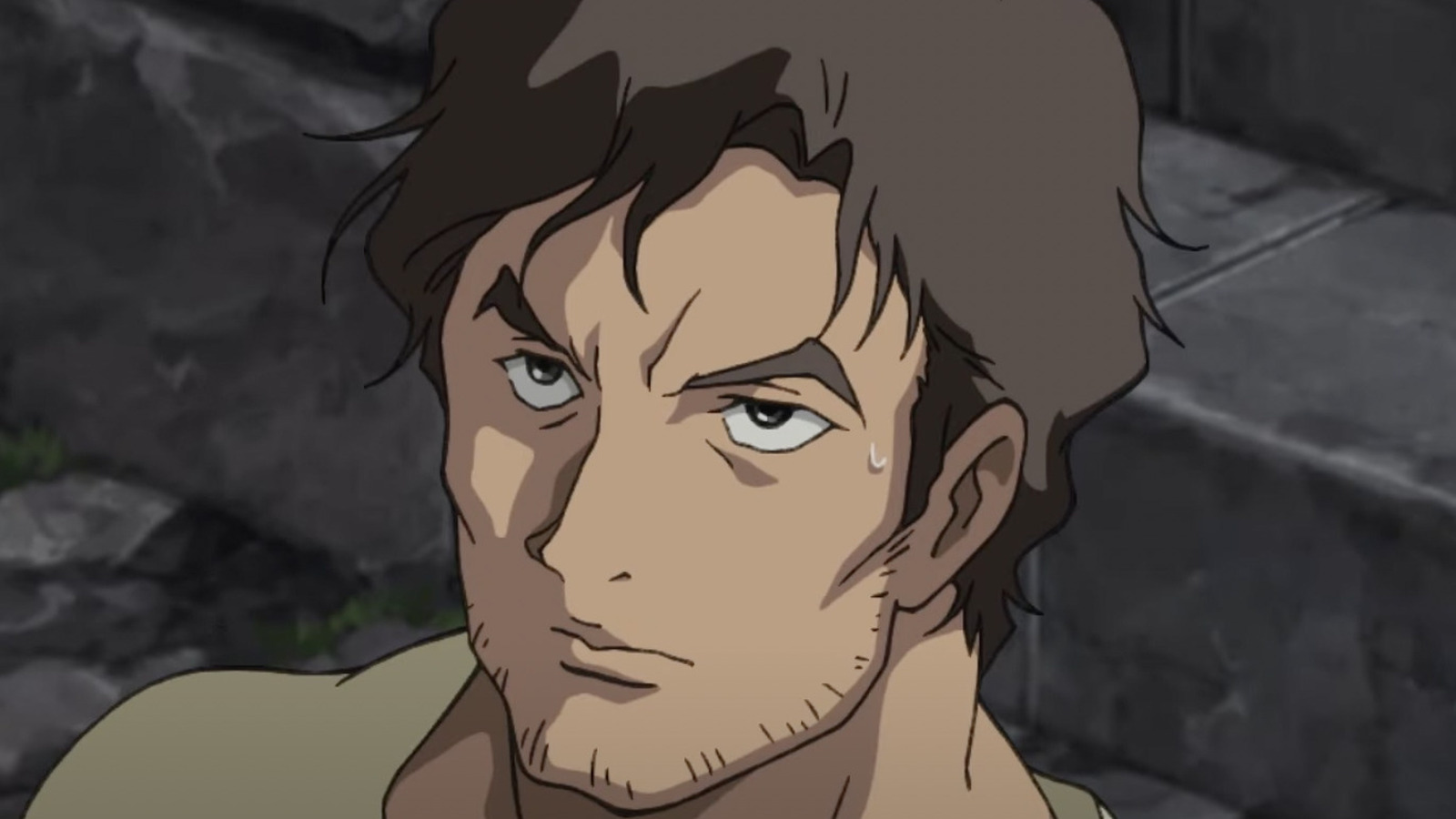 One characteristic of Cucuruz Doan — the human pilot of the mecha robot at the center of "Mobile Suit Gundam: Cucuruz Doan's Island" — is his deep, commanding voice. With original director Yoshikazu Yasuhiko back to direct the adaptation of this episode, and bringing back a few original "Mobile Suit Gundam" actors too, it makes sense that they'd want an actor with an equally commanding voice. Fortunately, Shunsuke Takeuchi — even at such a young age, and with over 50 credits on IMDb — was gifted with such a voice.
"My voice gradually got lower over time, but it was already in that voice register [at age 16]," Takeuchi admitted in a translated interview with QooApp. Yasuhiko complimented his voice too, saying "Oh, he does have a very nice voice. It felt like a glove that fits."
Takeuchi, inspired by Christopher Nolan's "The Dark Knight," began his voiceover career at age 15, per The Hand That Feeds. Though born in 1997, Takeuchi admitted to QooApp that he took inspiration from anime franchises before his time. "Watching shows from the '70s and '80s and hearing the vocal performances in anime like the ones Yoshihiko-san and [Amuro Ray actor Toru] Furuya-san worked on really inspired me to become a voice actor," he said. Takeuchi added, "A character with a gruff and mature voice was something I've always wanted to take on, so I'm very grateful the director chose me for the role." Fans of the film are glad as well.