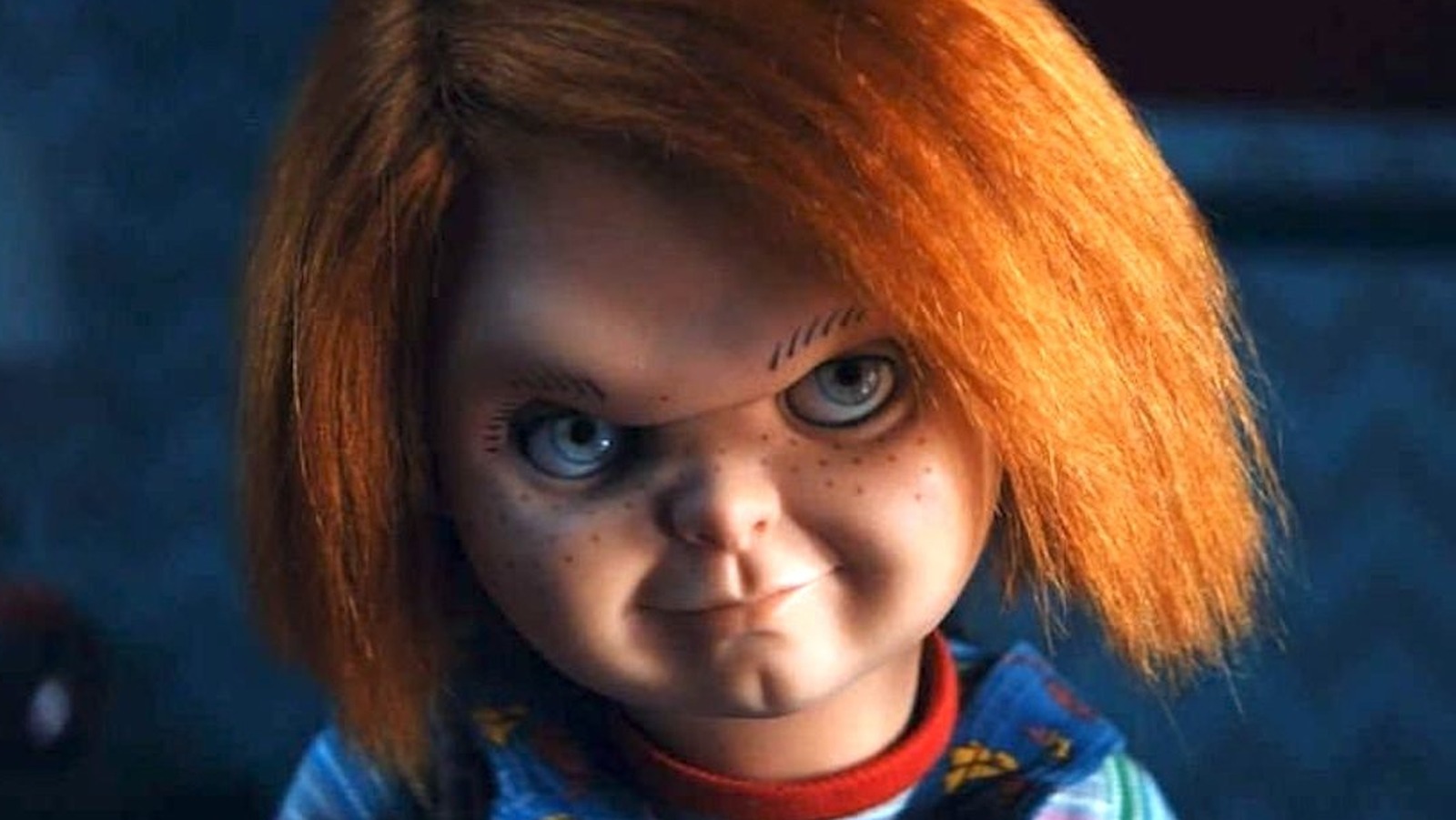 A surprising horror story that nobody saw coming — or at least, nobody expected to be quite as good as it turned out to be — "Shining Vale," like "Chucky," uses horror, hauntings, and possession to explore themes of trauma. Starring "Friends" alum, Courtney Cox, and a supporting cast that includes Mira Sorvino, Greg Kinnear, Sherilyn Fenn, and Judith Light, the series is a supernatural mystery, a hilariously twisted dark comedy, and a moving drama all in one.
It follows Pat Phelps (Cox), a Brooklyn-based author who moves her family out to a gothic manor in Connecticut, much to her teenage kids' chagrin. Struggling to keep her home life in order, Phelps is an unhappy woman and her writer's block is risking her career as her publisher wants her next manuscript soon. But when she discovers the house is occupied by the ghost of a 1950s housewife (Sorvino), and suddenly begins churning out pages of new writing, she isn't sure if she's being haunted … or possessed. Spiraling into paranoia, Phelps can't be sure of what's real and what's not, and begins to feel trapped in her own living nightmare.
But as much as "Shining Vale" is about hauntings and horror, it has even more to say about depression and mental illness, which it does with a surprising amount of insight and sensitivity. Ultimately, what could have fallen into offensive, tone-deaf schlock is somehow elevated into top-notch horror with an important message.
If you or someone you know needs help with mental health, please contact the Crisis Text Line by texting HOME to 741741, call the National Alliance on Mental Illness helpline at 1-800-950-NAMI (6264), or visit the National Institute of Mental Health website.