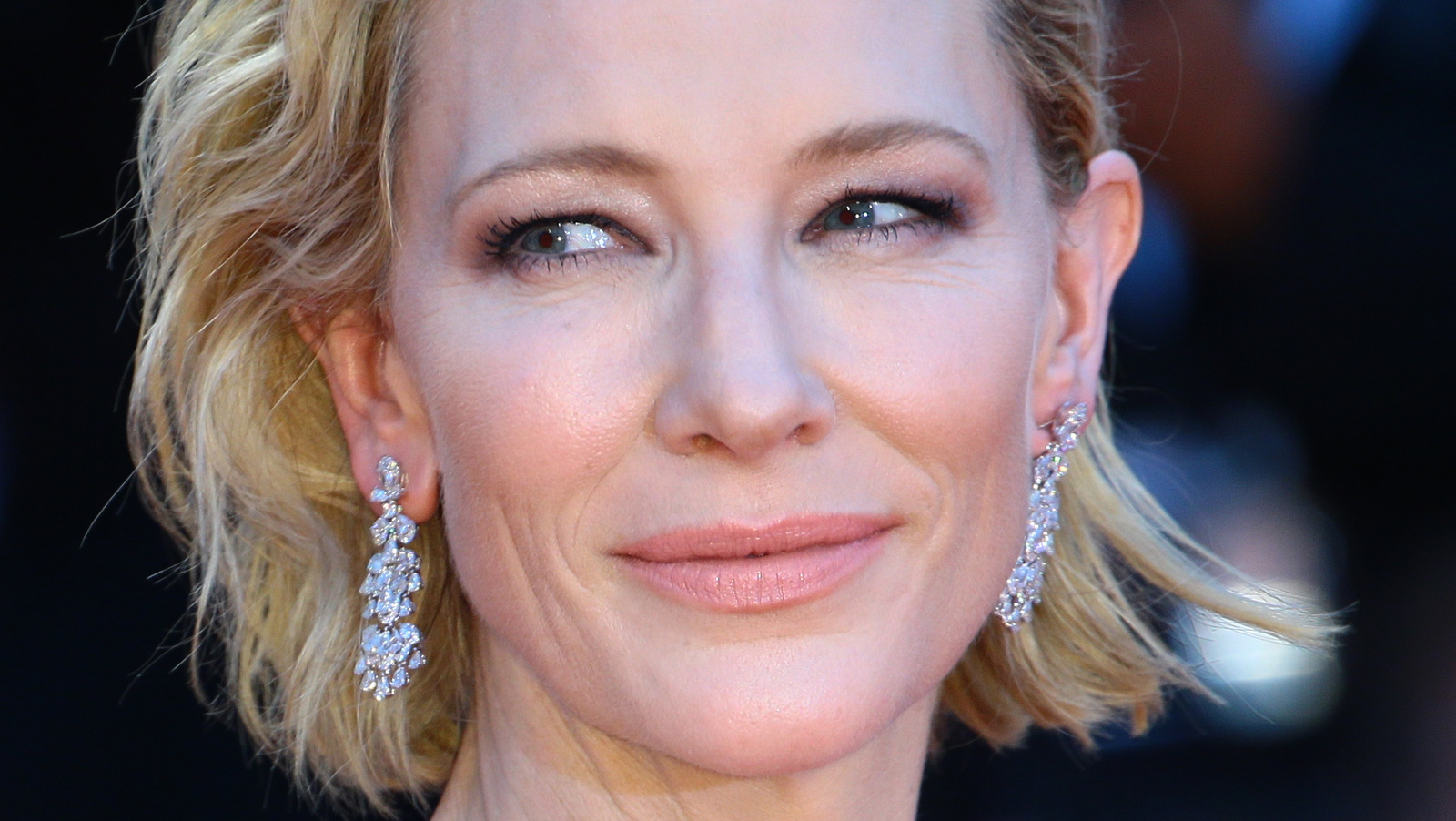 Whether it's television or film, Blanchett brings an untouchable level of talent to whatever production she is part of. However for herself, as she tells Sean Evans during a "Hot Ones" interview, Blanchett feels a sense of regret on the last day of shooting a film, no matter what the role. That's because this is the moment when she realizes, in her mind, she could've done so much more.
When Blanchett wraps up her filming, she feels like she could have done better. "Yeah, all the things, you could've, should've, would've done," she admits. When Evans asked her if there was one role that stuck out in her mind that she regretted the most, she explains, "I mean it's always the one I just did," referring to her new film, "Tar." When talking to Vulture, Blanchett explains that while she's filled with regret on the last day of shooting a movie, that factor changes when it comes to live theater. She lays it out by saying, "That's what I love about theater: You get to go out the next night and repair the f***-ups that you did the night before, but with film, there is a strange sense of loss, because you have to let that person go."
Well, if one thing's for sure, hitting the talent level that Cate Blanchett has achieved requires a certain amount of perfection. It seems unavoidable that no matter how incredible her performance can be, she will always have a better understanding of her character after experiencing some time in their shoes. The good news for Blanchett (and her fans) is that she surely will have plenty of future roles to help her forget about those regretful thoughts of the past.