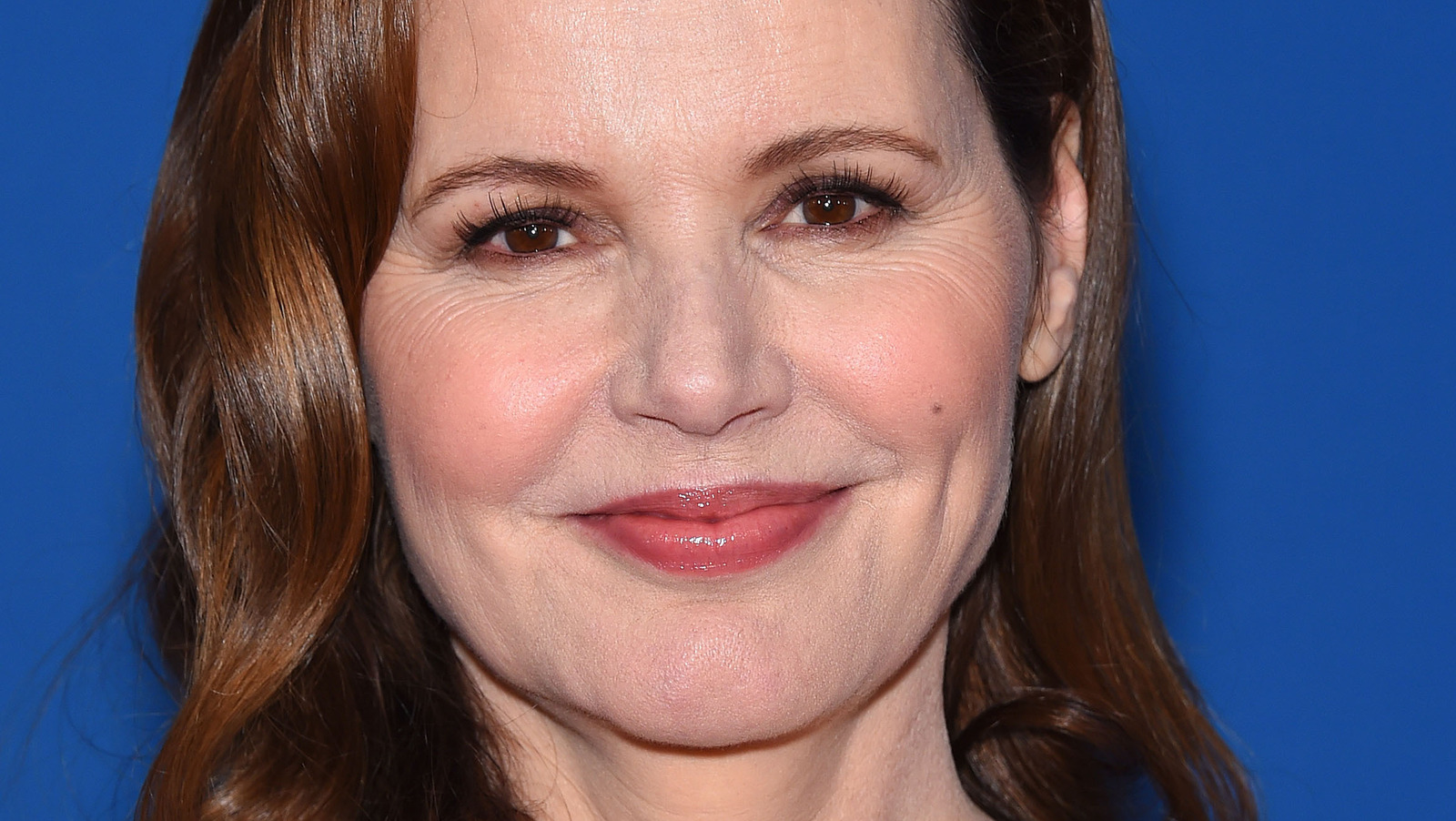 Geena Davis sat down with People to discuss her memoir, "Dying of Politeness," and naturally, the conversation eventually turned to the upcoming sequel to "Beetlejuice" and whether she would like to return to the franchise. While Davis was clearly game for the prospect if she heard from the team behind "Beetlejuice 2," she did have a concern about coming back to the role of Barbara after more than 30 years.
"I have a feeling that ghosts don't age," Davis observed. "How would they explain that they're older?" She makes a good point, honestly. Of course, it makes sense for Lydia (Winona Ryder) to be older in the sequel, as she's just a regular human, but ghosts like Davis' Barbara and Alec Baldwin's Adam as well as entities like Michael Keaton's Betelgeuse shouldn't be older in the sequel as they've been dead the entire time.
On the other hand, there's been plenty of use of CG de-aging in movies over the last few years. Famously, Martin Scorsese de-aged Al Pacino, Robert De Niro, and Joe Pesci for "The Irishman," so it's definitely possible. Naturally, audiences showing up for a fun, nostalgic sequel might also just ignore the continuity issue as they did with the Sanderson Sisters in "Hocus Pocus 2," who also shouldn't have aged in the afterlife. Either way, with "Beetlejuice 2" on the way, audiences will have to wait and see if Davis ends up reprising her role or not.