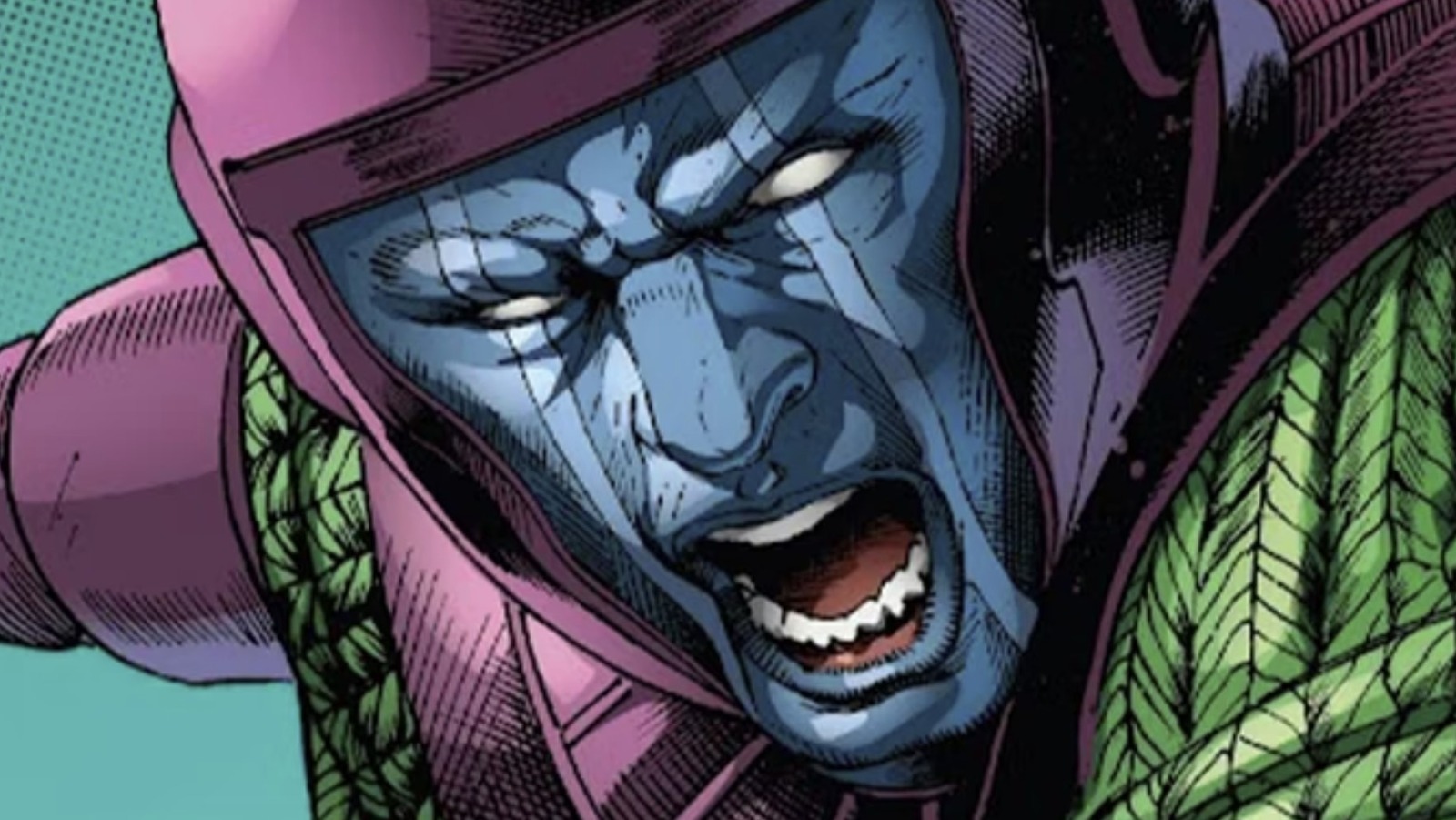 It won't come as a surprise to any connoisseur of time travel stories, but the time-skipping, multiverse-hopping Kang has a twisting, turning labyrinth of a backstory. It involves multiple realities' versions of Kang and numerous alternate histories and futures. Likewise, the myriad results of his repeated meddling with the timestream have established backstories for a few major Marvel characters.
One of Kang's inadvertently positive creations is obvious upon learning his birth name: Nathaniel Richards. That's right, Kang — an alternate reality version of him — is the father of Reed Richards, aka Mr. Fantastic of the Fantastic Four. The version of Kang that produces Reed is from the primary Earth of Marvel canon, Earth-616, and his relatively charmed life keeps him from becoming a full-on Kang. He grew up on an Earth without cataclysmic war, and so is able to maintain the identity of Nathaniel Richards instead of succumbing to his darker nature.
Another Nathaniel Richards, the version from Earth-6311, lets the darkness take over, and instead of Mr. Fantastic, enables the creation of the mutant dictator Apocalypse. This Nathaniel decides to use his genius to travel back in time to Ancient Egypt, which he conquers, renaming himself Pharaoh Rama-Tut. Knowing that a young local mutant named En Sabah Nur — destined to become Apocalypse — is about to discover his powers, Rama-Tut seeks to make the boy his heir. Though unsuccessful, his violent pursuit of Nur is ironically what causes the mutant to become Apocalypse in the first place.