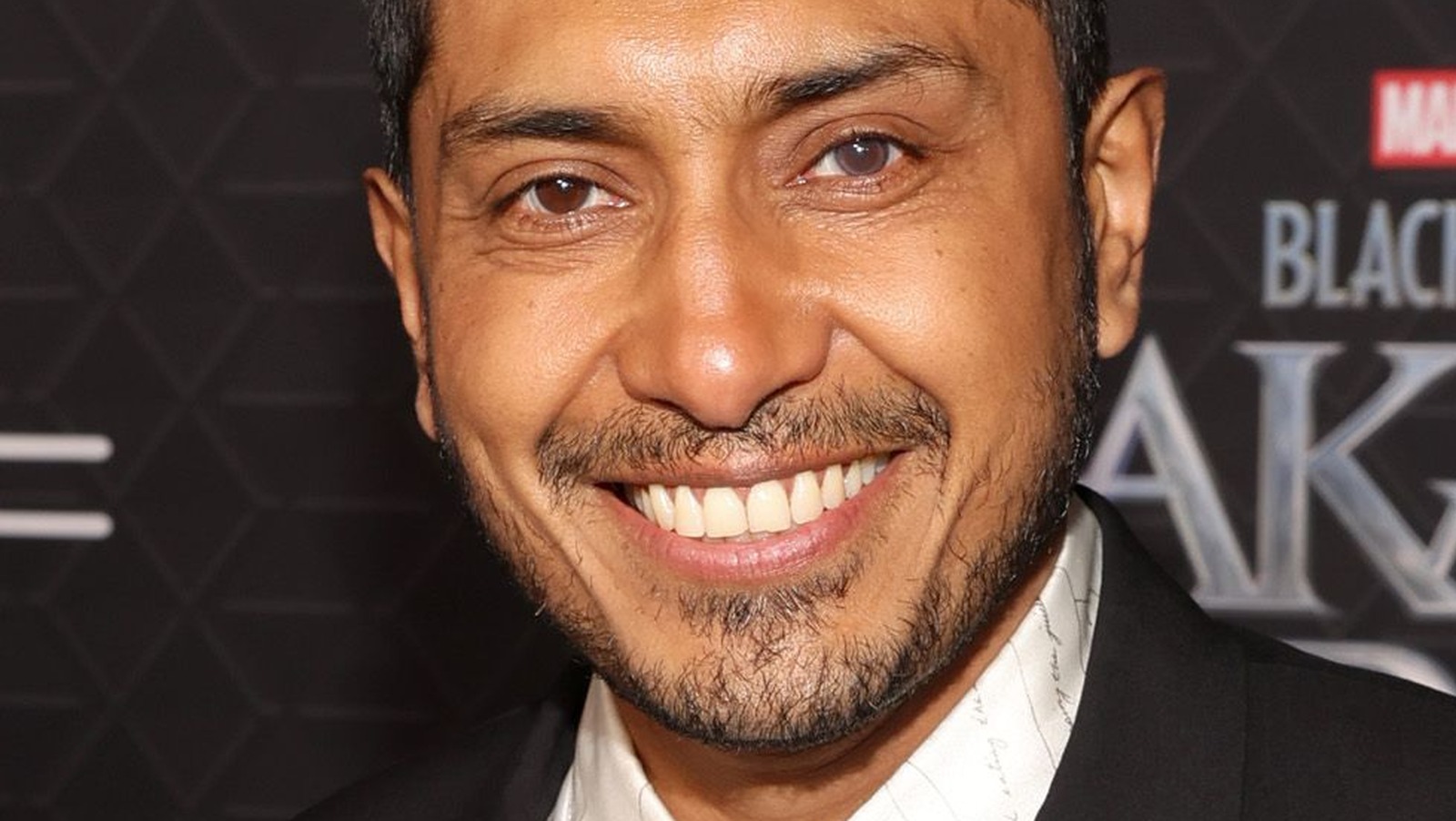 Speaking to Jimmy Kimmel on the set of his late-night talk show, "Jimmy Kimmel Live!," Huerta revealed that his first conversation with writer-director Ryan Coogler got off to a pretty inauspicious start. The actor told Kimmel that when he hopped on a Zoom call to discuss the role of Namor with Coogler, the "Creed" director began talking about a shaman and a gift of magic — before the call cut out for five minutes. Like so many of us experienced as a consequence of the global shift to remote work and education, video calls can often freeze unexpectedly, with one side not even noticing anything went wrong.
That appears to be the case here, as Huerta's retelling makes it seem as though Coogler was utterly oblivious to the technical mishap — not that the actor was about to correct him. Understandably embarrassed and apprehensive about asking one of Hollywood's biggest directors to repeat several minutes of Marvel jargon, Huerta used his skills to act like he'd heard the entirety of Coogler's speech.
After the call, he got on the phone with his "team" (likely a combination of agents, managers, and public relations experts) to let them know how the call went. When Huerta revealed that he accepted the role despite not hearing a good portion of the call, his team panicked and quickly set up a meeting between Huerta and producer Nate Moore. Moore called Huerta and re-explained the character, ensuring that Huerta knew what he was getting into — but at that point, missing five minutes of the initial conversation was the least of his worries.