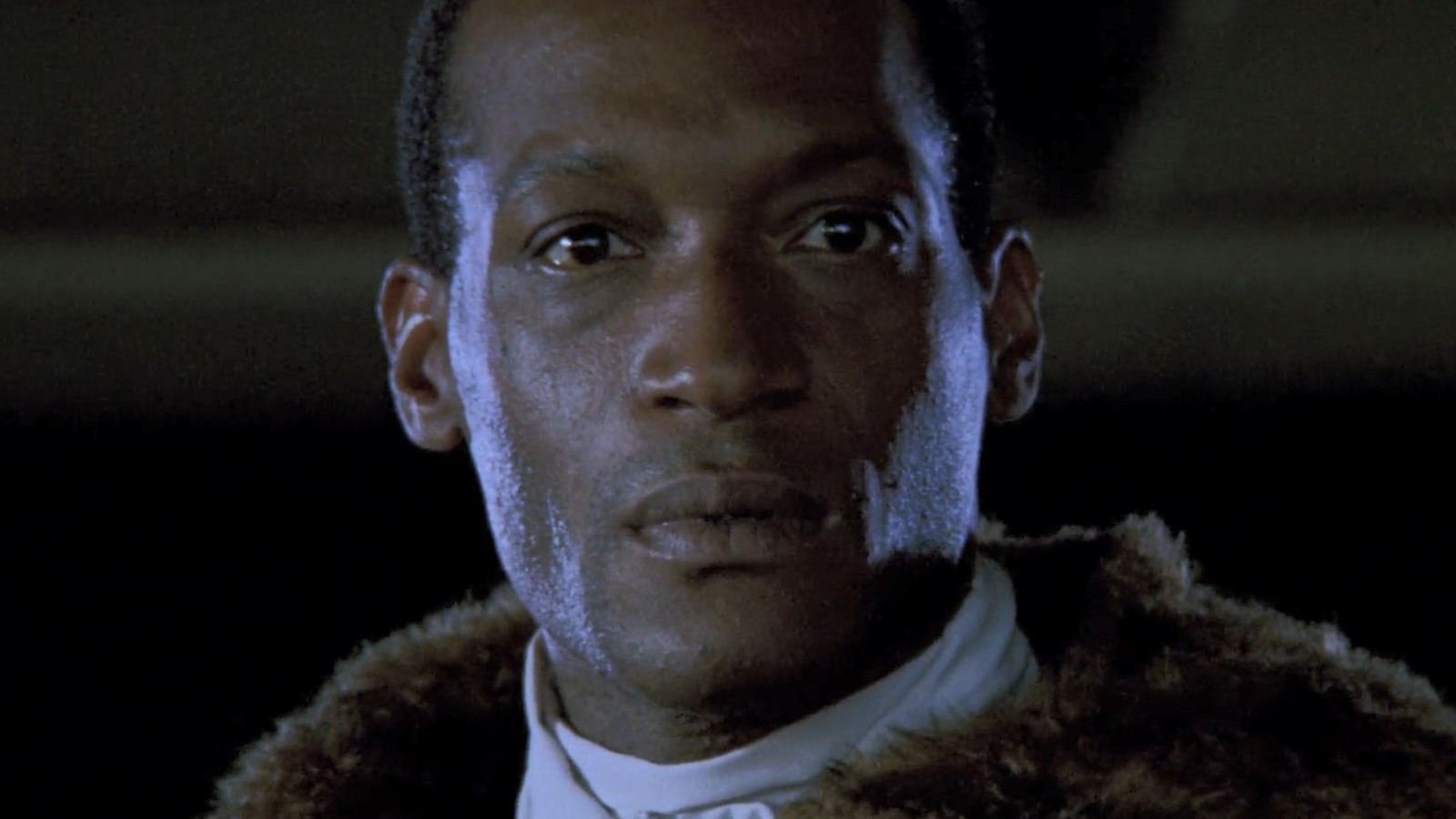 In contrast to the barely-verbal killers of the average slasher film, Candyman is a remarkably cultured murderer. With Tony Todd's smooth voice and his bloodied but dapper Victorian dress, he's closer to the aristocratic villains of classics like "Dracula" and "The Phantom of the Opera." As the wealthy son of an ex-slave inventor and an artist mingling with the Chicago glitterati, it would be more surprising if Candyman didn't cut such a dashing figure. And if you don't share his expensive education, some of the signs of it might slip past you.
One of the remarkable things about "Candyman" is how it creates an iconography with a mythical power most horror franchises take multiple installments to develop: the hook, the mirror, the bees, and the mural/doorway of Candyman's monstrously huge mouth. There's also that ominously repeated message: "Sweets to the sweet." If that line's especially resonant, that's because it's even older than Candyman himself. In Shakespeare's "Hamlet," the tragic prince of Denmark discovers that his rejection of his fiancée Ophelia in his pretended madness has driven her to the real thing (accidentally killing her dad couldn't have helped either). When Hamlet returns from overseas, he meets a gravedigger and learns that Ophelia has drowned herself and they're sitting in her plot. When the funeral procession brings the body by, Hamlet's mother Gertrude scatters flowers into her coffin, saying, "Sweets to the sweet: farewell!"
Of course, modern viewers are more likely to associate "sweets" with candy than flowers, making it a perfect phrase for Candyman to steal.