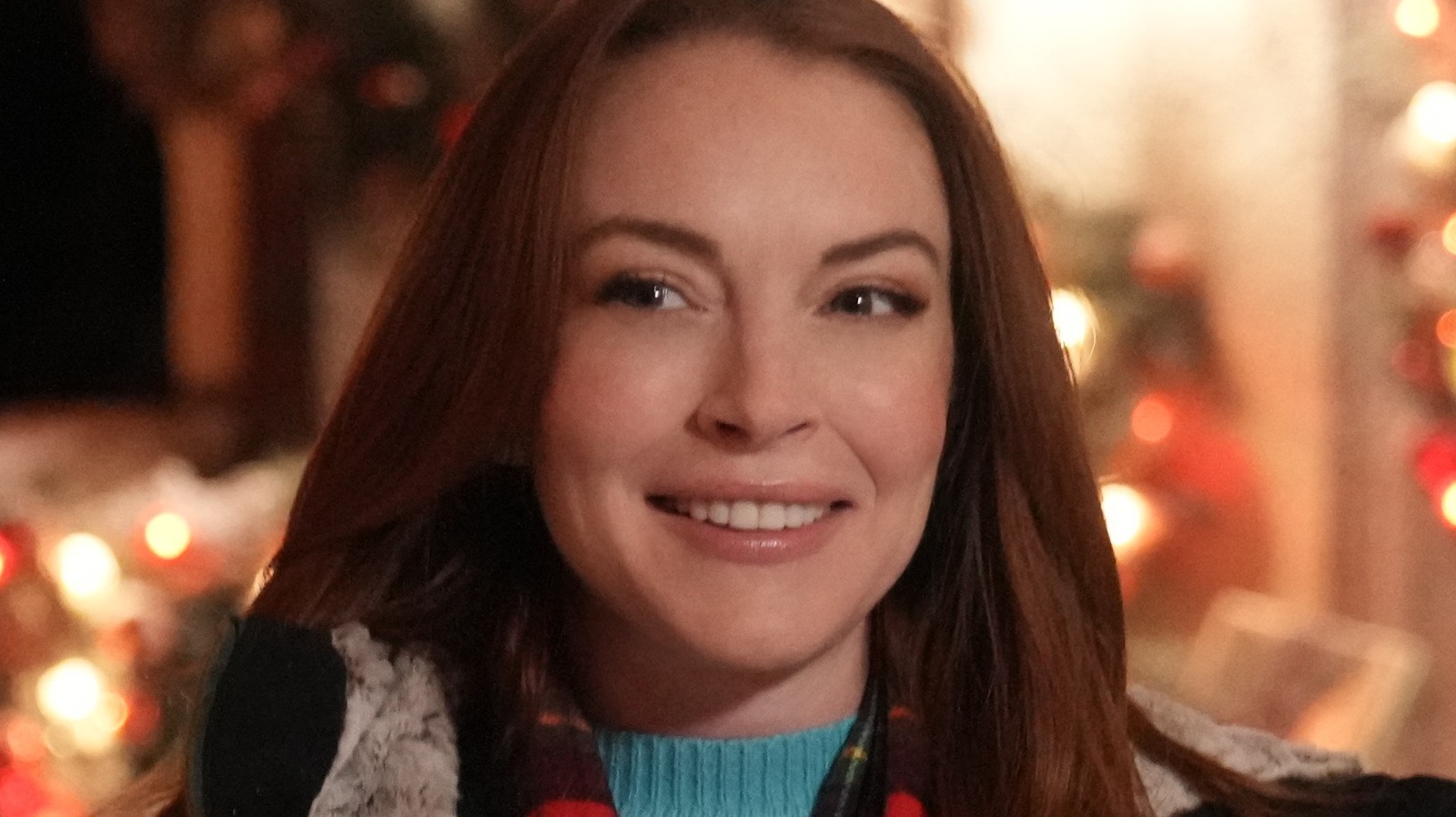 Netflix released the official trailer for "Falling for Christmas" in early October, with Lindsay Lohan offering up a short greeting to viewers at the beginning. "Happy holidays, everyone," says Lohan. "Christmas has come early this year, and I come bearing gifts. Please enjoy the trailer for my new movie, 'Falling for Christmas,' coming to Netflix this November."
At the start of the trailer, we see "spoiled hotel heiress" Sierra Belmont enjoying all the finer things in life as she prepares to go on a ski trip with her boyfriend, Tad. The accident that winds up causing Sierra's amnesia happens just moments after her boyfriend proposes to her. A snowstorm appears to roll through at that exact time, and a gust of wind sends Sierra flying off a mountainside to her presumed death. However, Jake ends up finding Sierra alive and takes her to a hospital, where she discovers she has amnesia.
"Sheriff, could you please tell [the doctor] to let me out of here?" Sierra asks in the trailer. "First we need to figure out who you are," he responds. "What do you mean who I am?" Sierra questions, before finding herself unable to remember her own name. Jake then volunteers to watch over Sierra until her memory comes back, and just like any classic rom-com, sparks eventually fly between the two, meaning that once the engaged heiress remembers who she is, she's faced with a life-changing decision.