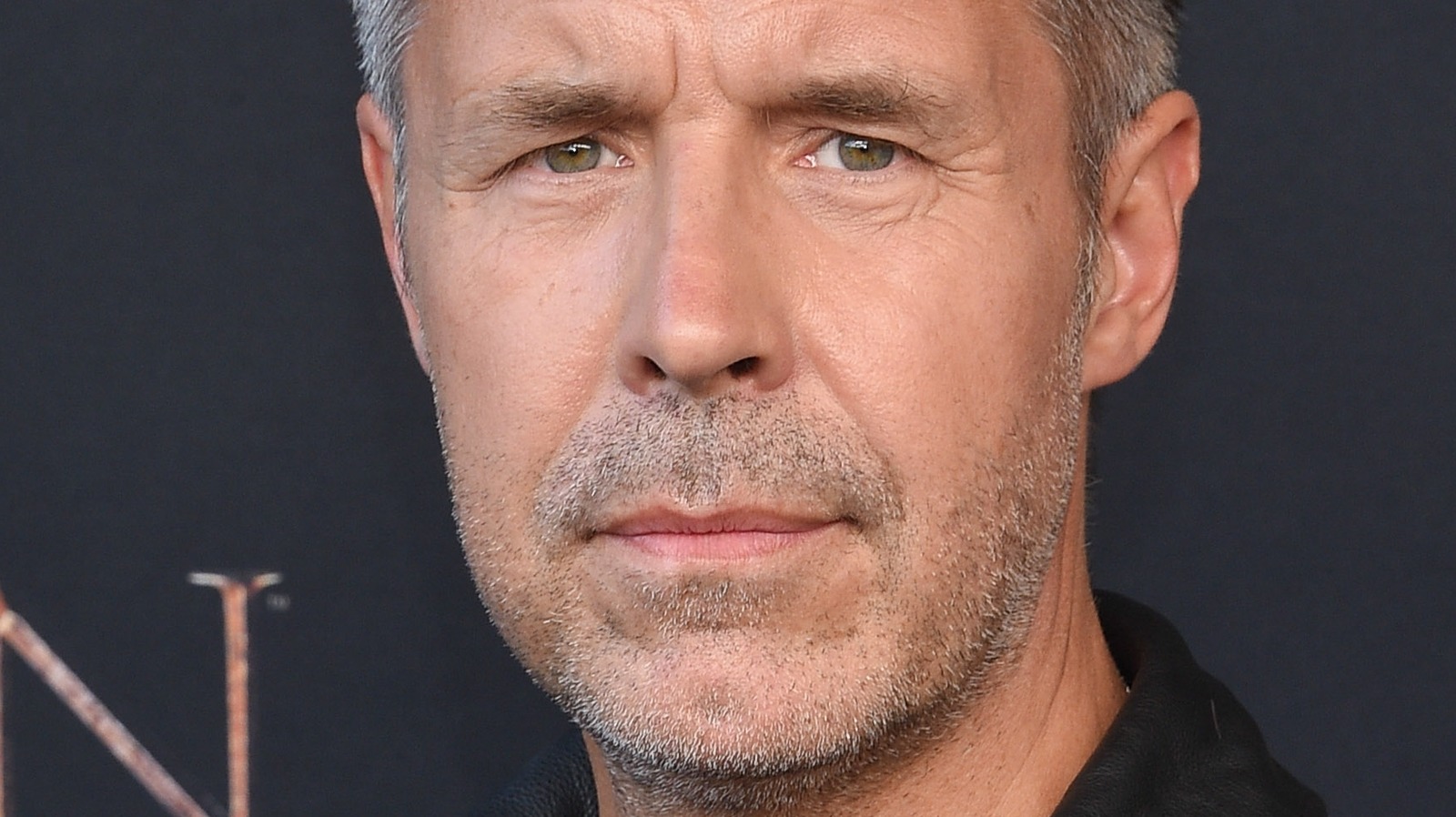 Sara Hess, an executive producer and writer on "House of the Dragon," opened up to Vanity Fair about the atmosphere on set and how the show differs from the source material (George R. R. Martin's "Fire & Blood.") One moment that particularly stood out from the set involved King Viserys' actor Paddy Considine breaking character. In Episode 8, "The Lord of the Tides," audiences see an ailing and frail Viserys attempt to reunite his fractured family with an emotional speech at dinner.
While audiences witnessed an emotional call to action, cast and crew members managed to see Considine break out of character, resulting in a hilarious moment. "We were shooting the big emotional dinner scene in episode eight, and the dance music started, and Paddy Considine, in full decrepit old-age makeup, suddenly stood up and started belting out 'I Got You Babe' in perfect tune," the writer revealed to Vanity Fair. "I think nobody could breathe for about four minutes from laughing."
Considine, the first actor approached to play Viserys, has his CV packed with comedic appearances. Audiences might remember the actor from Edgar Wright's bar-crawling sci-fi comedy "The World's End," or the satirical "Death of Stalin." Following the show's premiere, Considine revealed that he struggled most with scenes involving formality and quietness. Well, there's certainly nothing formal about breaking into song and dance as an old king during a family reunion.