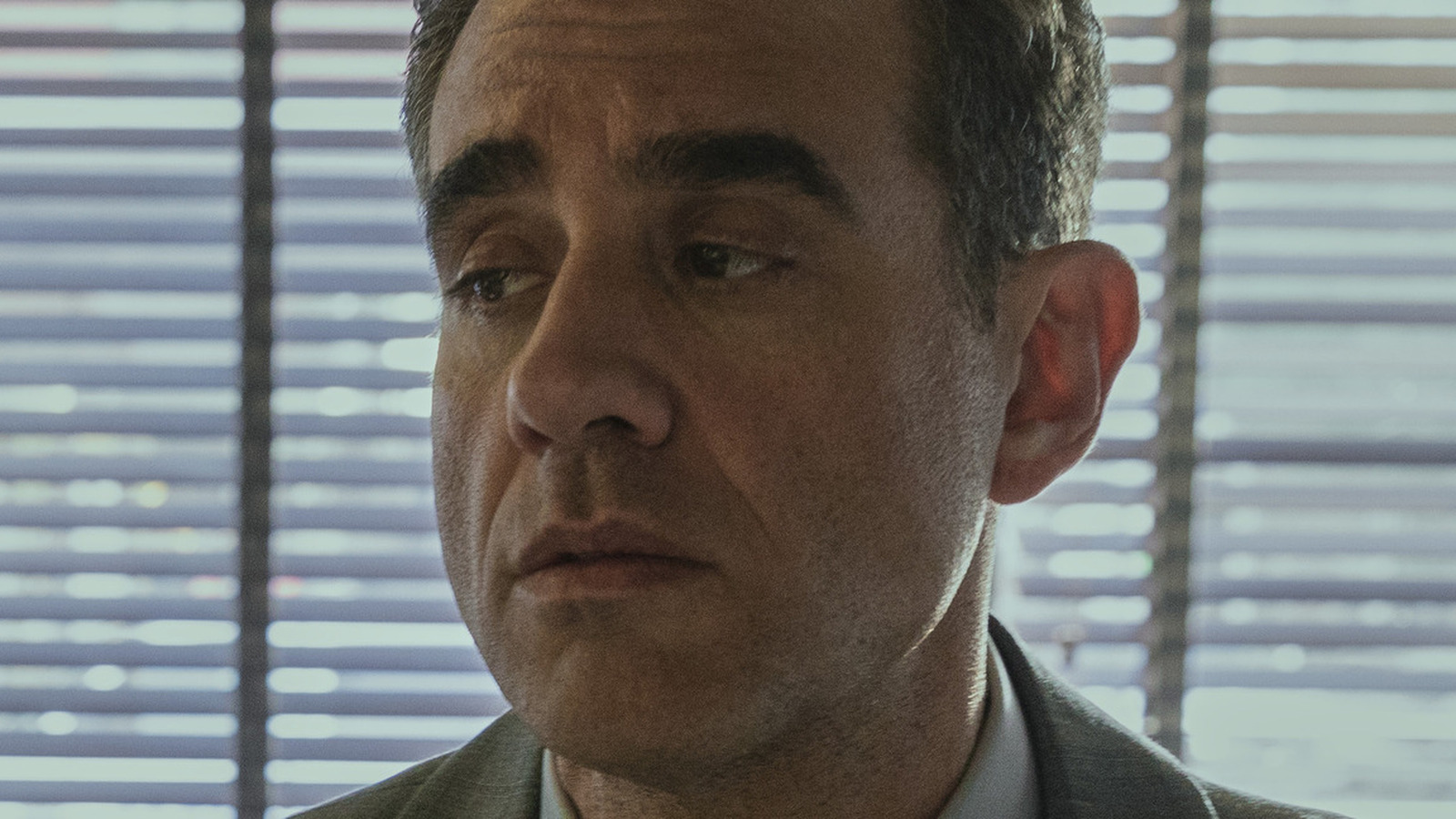 It just wouldn't be a Murphy production without at least some references to Satanic cults and black magic. Unlike "American Horror Stories" and its progenitor anthology series, however, "The Watcher" never makes it clear whether or not the magic is real. While the vast majority of the series deals in a strictly realistic world, the repeated mentions of a Satanic cult, ritual sacrifice, and blood magic bend the realism to the point of potentially breaking.
The cult is first mentioned by Andrew Pierce (Seth Gabel), a former owner of 657 Boulevard who claims that his son saw them sacrificing a baby and chanting in tongues. While the claim is dubious enough on its own, the extraordinary series of twists related to Pierce and his credibility make it virtually impossible to know the truth.
After Pierce tells Dean about the cult, he is revealed to be an actor. Then their conversation is revealed to be separate from his acting — his career is a coincidence, not a conspiracy. Then Theodora claims that Pierce is mentally ill and that she simply manipulated him into believing the cult was real. Then Theodora dies and her daughter reveals that Theodora didn't actually manipulate Pierce at all. Further, this means we can presume Theodora was likely lying about Pierce being mentally ill as well, as she lied about the rest. Dean also sees Pierce in a television commercial, clearly a successfully employed, at least somewhat stable professional. In the end, Pierce's claim that the Brannocks' neighbors are all members of a blood-drinking cult has reverted back to possible, if still implausible.