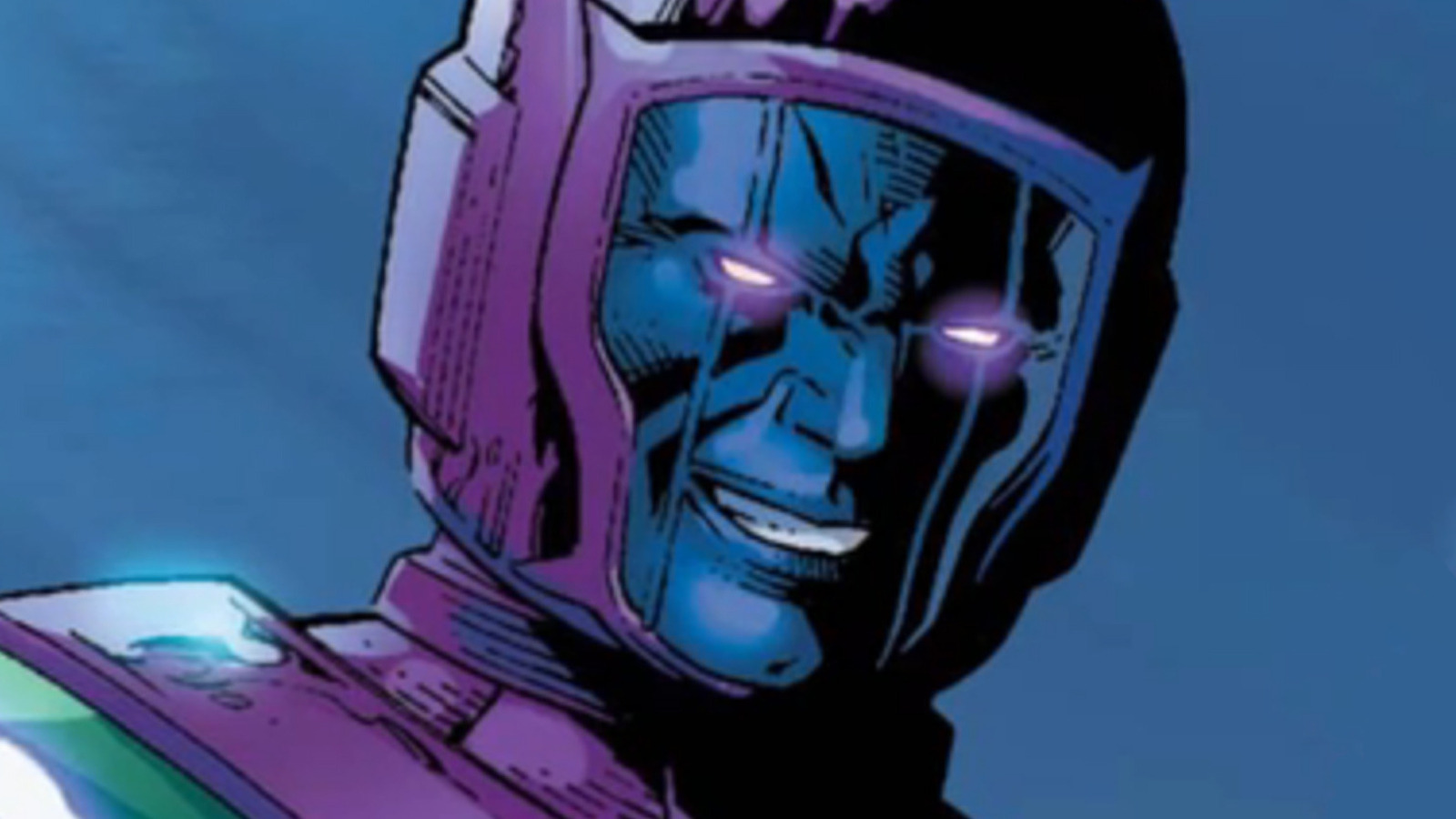 As fans of the character's comic book run are aware, Kang isn't strictly superpowered. Rather, he's a highly intelligent and capable human being, like, say, Lex Luthor. Kang therefore can't hold his own against his superpowered peers on his own, but manages to make up for this deficiency with a suit of armor constructed from futuristic materials. According to the Marvel fan wiki page about Kang's battle armor, it boasts ten useful abilities, including super strength, powerful energy blasts, and a kind of flight.
Fans took notice of Kang's armor in the MCU even before the premiere of the first "Ant-Man and the Wasp: Quantumania" trailer when @cosmic_marvel on Twitter noticed a reflection of the armored Kang in a shirt gifted to "Quantumania" stunt performers. Following the trailer's release, Twitter users like @DanExclaims and @CromerZome singled out Kang's armor as one of the trailer's highlights.
The focus on Kang's armor is no coincidence, because its wide range of powers make the already intellectually-intimidating Kang a formidable foe in battle too. Whereas without his armor Kang's strength is merely human, his armor nullifies this glaring weak point, setting up the MCU version of his character to take on a multi-film, Thanos-like role as its number one big bad moving forward.