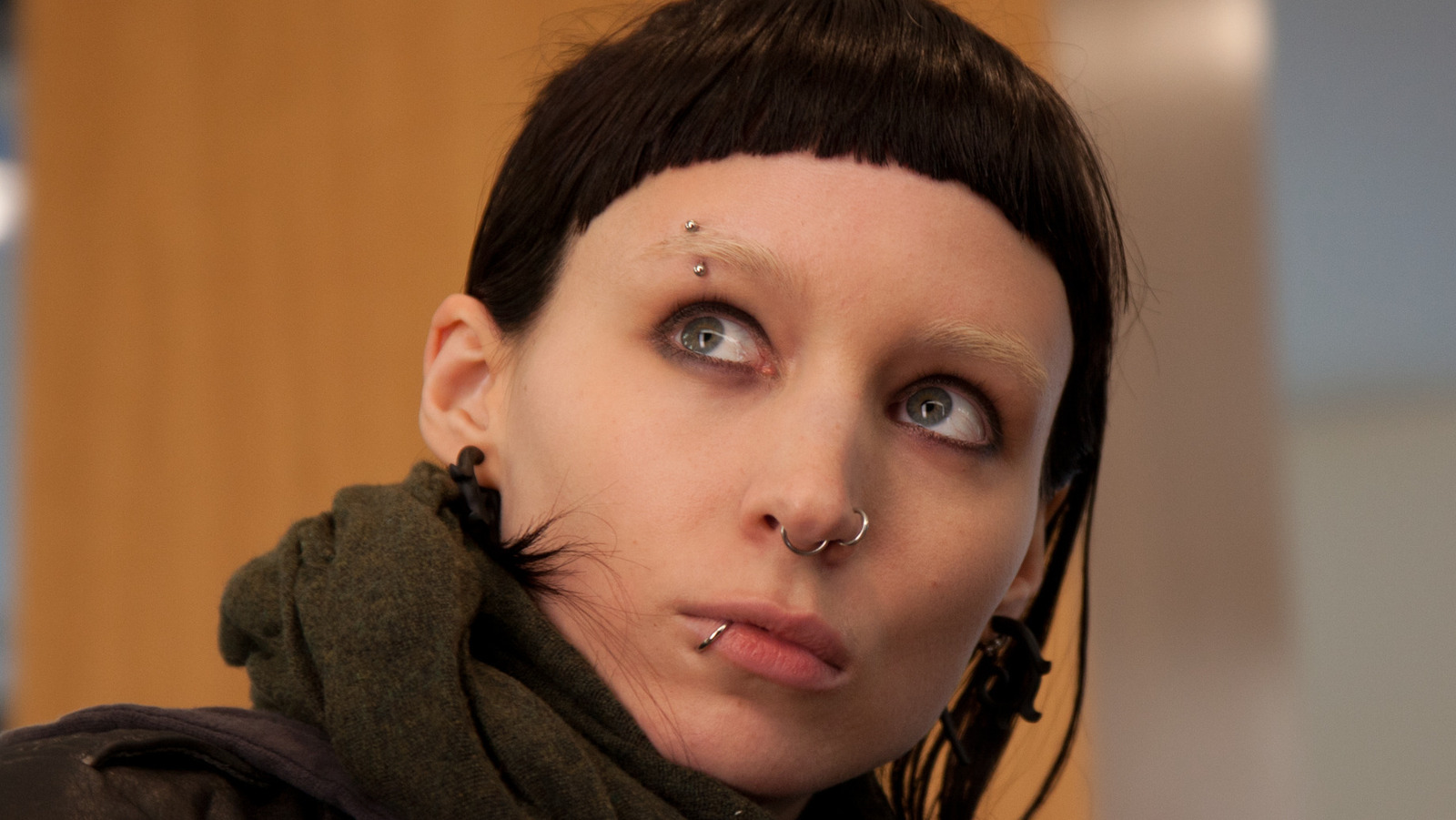 Whenever a big project is cast, a lot is made of the names considered for the part — and with "Tattoo" already a bestseller book that everybody seemed to be reading in the mid-'00s, there were plenty of opinions about who was right and who was all wrong.  
To land the part of Lisbeth Slander, Rooney Mara went up against such actors as Mia Wasikowska, Elliot Page, Emily Browning, Scarlett Johansson, and Natalie Portman. But what's more interesting about the casting process is not who was initially up for the part, but what Rooney Mara had to go through to eventually secure the role.
According to the film's production notes, the audition process was extensive, with Fincher asking Mara to do things like recite Swedish poetry and climb on motorcycles. Mara told Collider in 2011 that Fincher once told her "Go out and get really, really drunk and come in the next morning so we can take pictures of you." He wanted to prove to the studio that she could look exhausted and on edge. "And I did it!" She explained. "Threw up all night!"
All in all, Mara told Charlie Rose, the audition process took about two and a half months. Fincher worked with Mara briefly on "The Social Network," where she played Mark Zuckerberg's girlfriend in a memorable scene, but that part had essentially nothing in common with Lisbeth Salander. What eventually convinced him was her determination. 
"Finally, it became apparent to me that she was not going away, not giving up,"  he told the Hollywood Reporter. "She was going to do what needed to be done, and that was very Salander-ish."