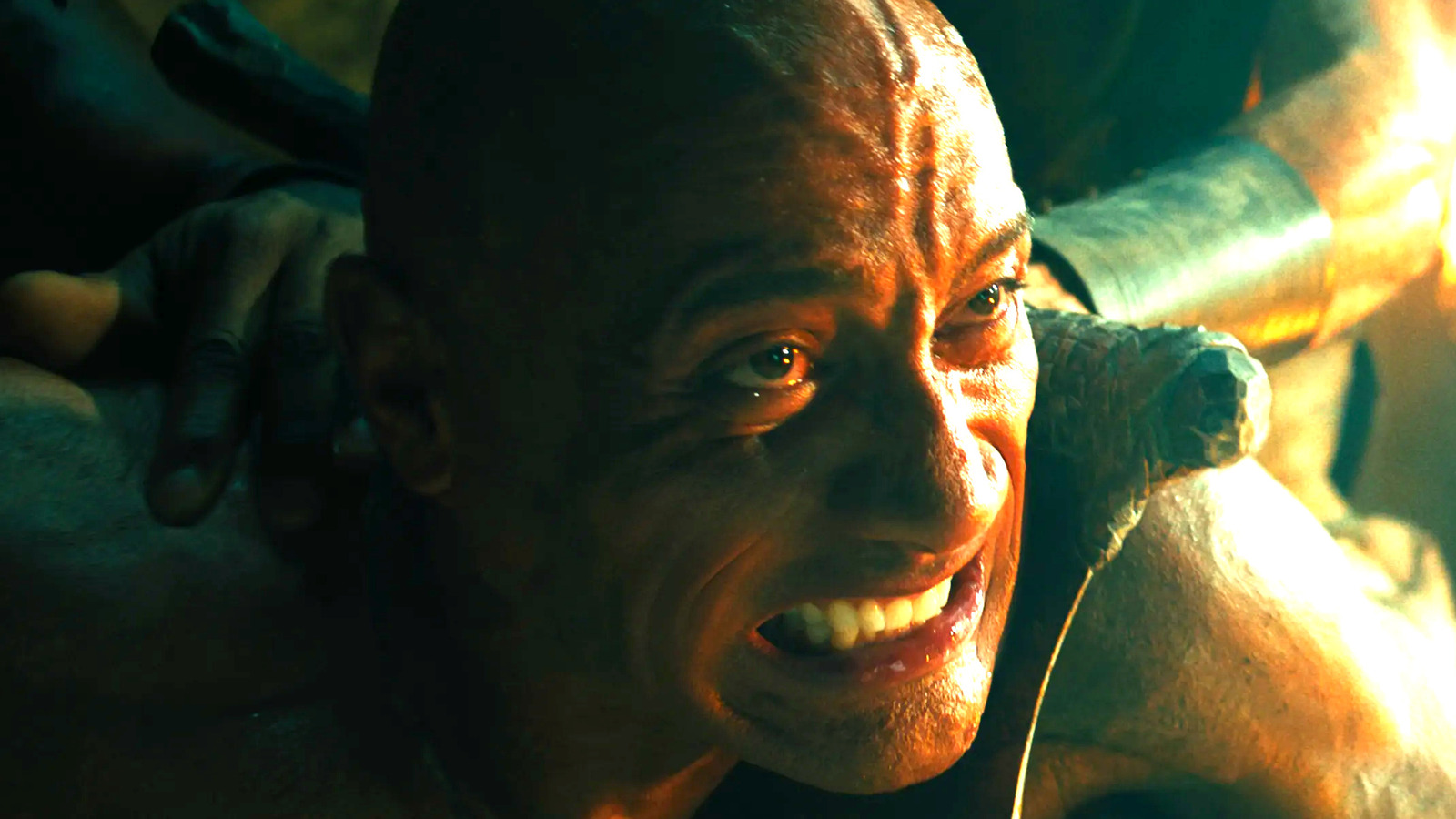 The antagonist of the film is a man named Ishmael (Marwan Kenzari). At first, he appears to be working with Adrianna to help free Kahndaq, but he's actually looking for the Crown of Sabbac. No one really knows why he wants it, so they check the engraving within it, only to find that it reads that life is the only road to death, which seems obvious. What they don't know is that the power from the crown comes from the underworld, which serves as a dark reflection of our world. This means the inscription is really telling them that death is the only road to life.
Ishmael wants to crown because he is the descendent of King Anh-Kot, and only his bloodline can wear the crown and use its power. When Ishmael gets the crown, he is killed and sent to the underworld, where six demons (like grim versions of the seven wizards) grant him the evil version of Black Adam's power, and he rises from that realm to command an undead army to conquer the world.
Black Adam is the only one who can stop him. After briefly visiting the afterlife, where his son tells him it isn't his time yet, Adam returns to Kahndaq and battles Sabbac. While he handles that, ordinary citizens (and the JSA) fight his skeleton army. Finally, Adam rips Sabbac in half, destroying the crown and Sabbac's power, at last freeing Kahndaq — for now, that is.