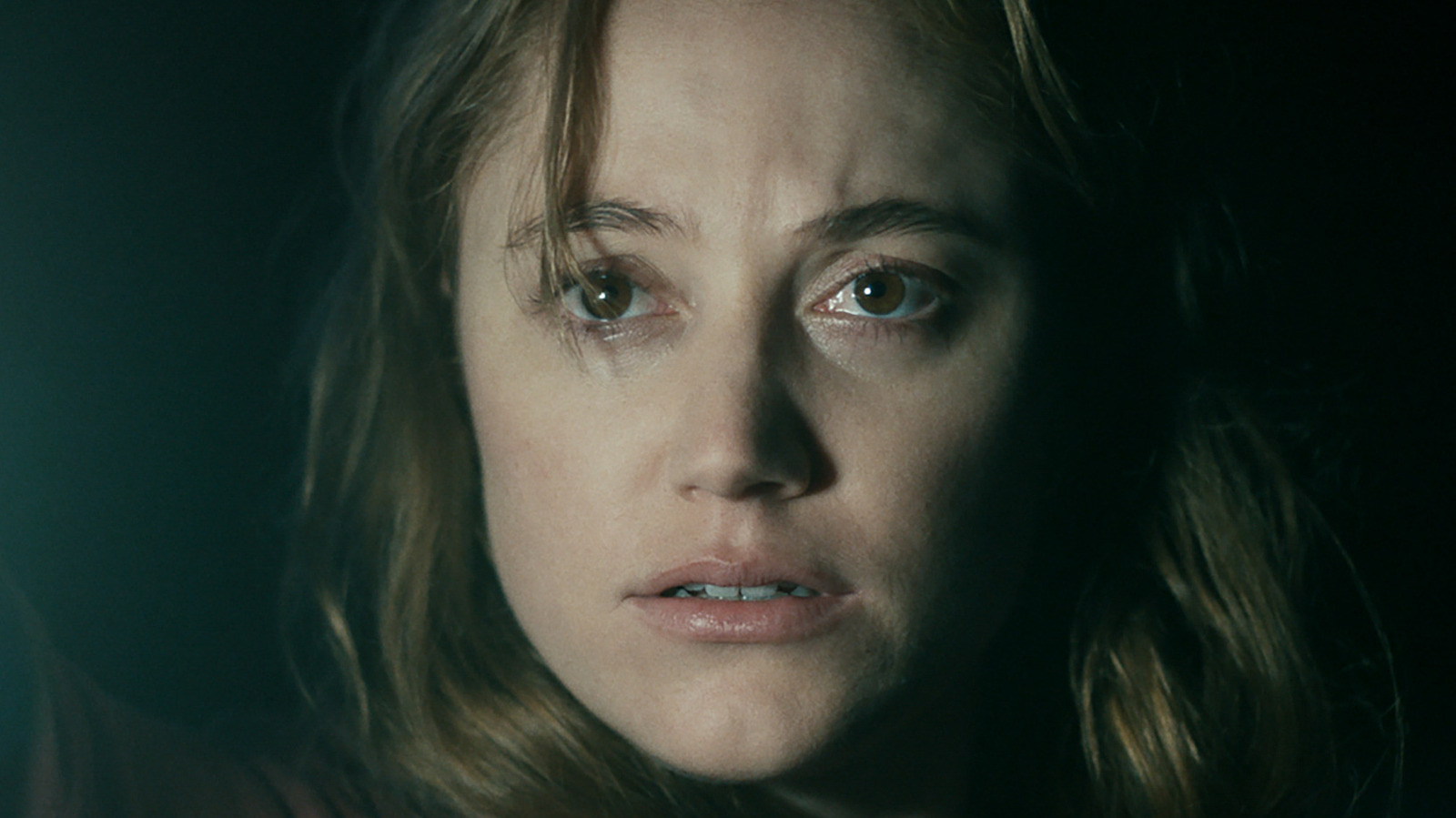 As the real Ruth tries to survive the ordeal, she ends up face to face with herself, literally. After the alien takes on her form, she uses her own triggers and insecurities against the otherworldly lifeform, causing it to have a panic attack. While she pretends to walk the alternate version of herself through it, she actually has it lie down so she can bash its head in with a rock. 
Watching someone hurt themselves in that way is startling. Sure, it's not actually Ruth experiencing that physical trauma, but it looks like her, sounds like her, and has all of her memories and feelings. The scene is an important metaphor for how anxiety and trauma can function, in that even when you fight back and seemingly defeat it, it can still raise its head again. This relatability only adds to how unnerving it is to watch play out on screen.
Not even a shark could kill the alien, so the audience knows in that moment that Ruth's efforts are in vain. The being looks dead, but it isn't long before the double's head begins to heal. The only question left is whether the entity will continue to come after Ruth, and if it will do so in another form, which adds a new dimension to the disturbing moment.