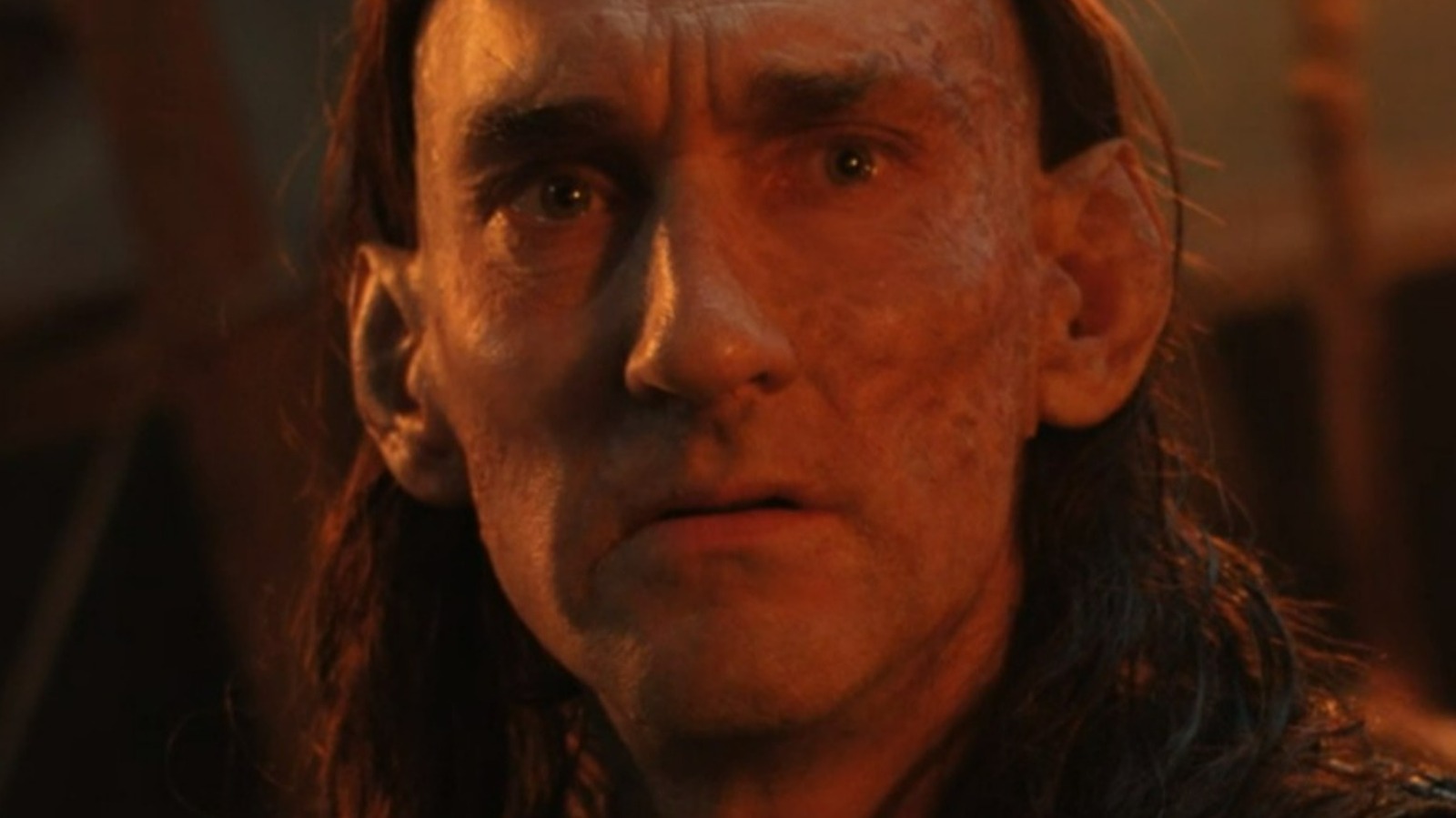 Adar's role in the history of Middle-earth becomes apparent in Episode 6, "Udûn." After besieging the Southlanders and claiming the mysterious broken hilt in their possession, Adar and his Orcs come under attack by Galadriel, Elendil, and a company of Númenórean cavalry. While Adar flees into the woods, his lackey, Waldreg, takes the hilt to the watchtower of Ostirith and drives it into a ceremonial altar. A dam breaks and Ostirith's lake is drained into the tunnels constructed by Adar's laborers, flooding Orodruin with water and triggering the volcanic explosion that creates Mordor. It's all very dramatic, but does any of this happen in Tolkien's books?
You probably won't be surprised to hear that the answer is: no. Obviously, characters such as Adar and Waldreg were invented for the show, and the huge lake triggering the eruption of Mount Doom is new material, too. That said, the writers behind "The Rings of Power" have done a good job setting up a storyline that doesn't technically contradict anything in the author's works. For example, Tolkien wrote that Mordor was named as such before Sauron made it his home, while Mount Doom itself was said to have been created by Morgoth during his reign. 
Sure enough, in "The Rings of Power," the Southlands is renamed Mordor before Halbrand makes his return as Sauron, while the existence of Waldreg's hilt and the Ostirith dam suggests that Orodruin had been given a purpose long before the Second Age began. Adar's plan may not be gospel as far as Tolkien is concerned, but it's not really heresy, either.