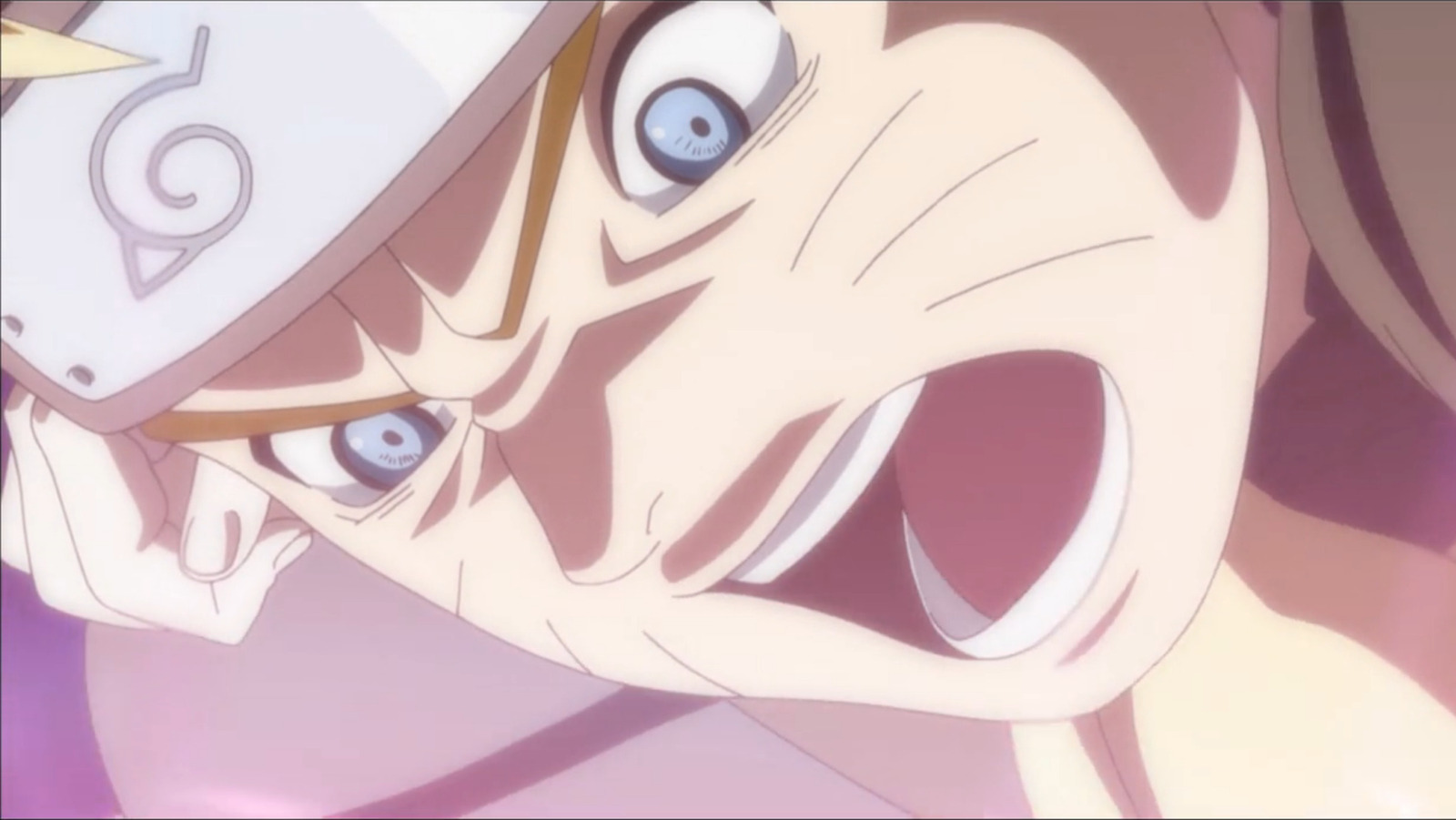 The movie may have Naruto's name on it, yet it is Shion, the priestess from the Land of Demons, that's the real star of the show. 
As a priestess related to the one who sealed Mōryō many years ago, Shion has the daunting task of sealing the monster back up, if he were to ever re-emerge into the land of the living. As if that wasn't enough, Shion is gifted/cursed with the power of foresight. Her future-telling ability yields visions of those who will die in the future, whether she wants to see them or not. The gruesome vision of Naruto being impaled by Mōryō in "Naruto Shippūden the Movie," in fact, is the selling point of the entire movie. 
In many ways, Shion is reminiscent of Koyuki Kazahana from "Naruto the Movie: Ninja Clash in the Land of Snow," as she is initially cold and selfish towards others but warms up after some kind words from Naruto. Unlike the Koyuki/Naruto dynamic, Shion begins to develop feelings for Naruto as the movie proceeds. This even goes so far as blushing when she sees Naruto washing his hair. 
Naruto, while hating her initially for a snobbish attitude and heartless comments towards those that died for her, begins to pity her after hearing her visions have isolated her from her people — similar to how people treated him for being the vessel of the Nine-Tails. It is further revealed that Shion is not as heartless as originally thought; the guilt of seeing those who will die for her ahead of time, it seems, eats her up inside.