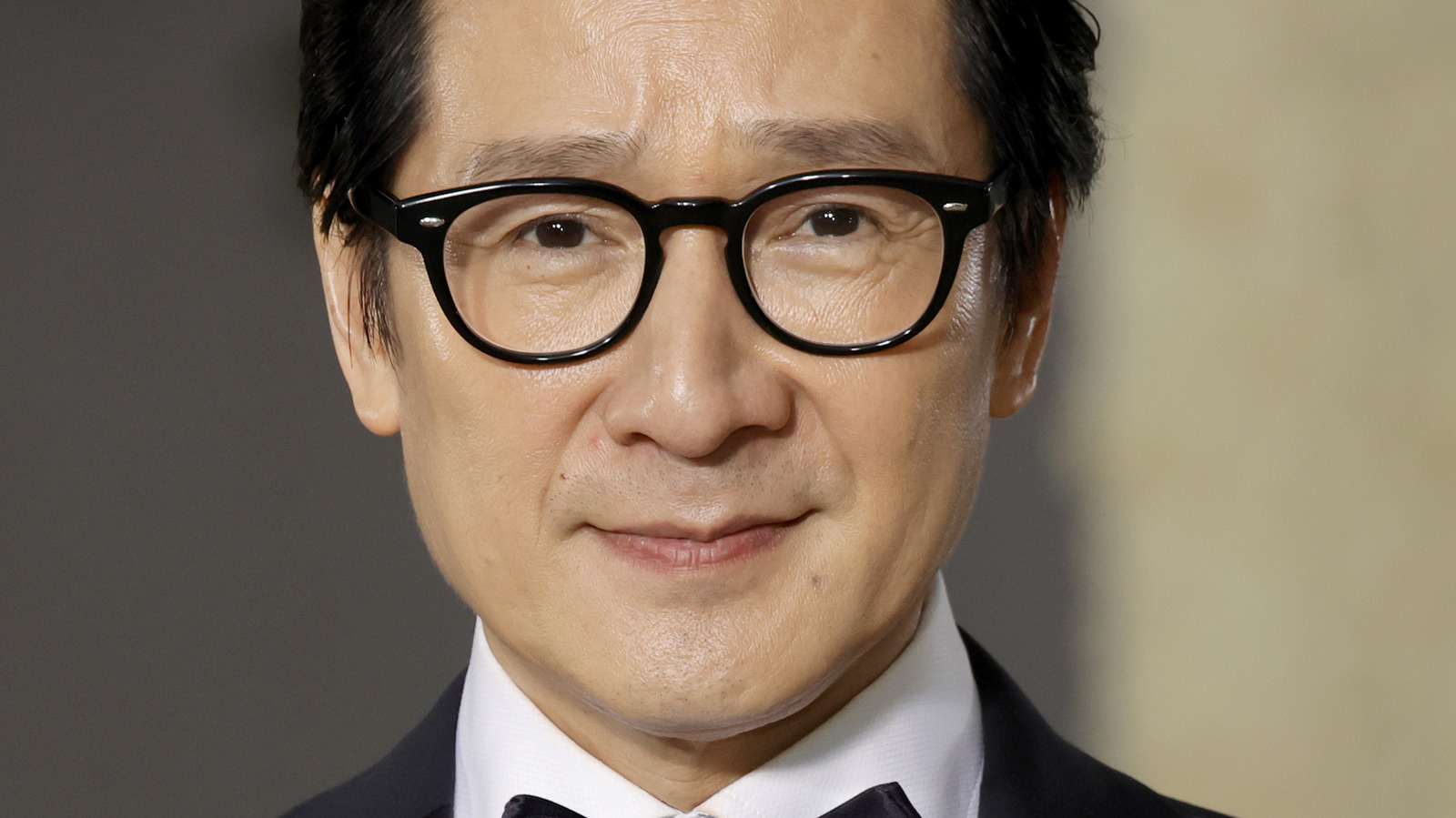 Ke Huy Quan and Harrison Ford went viral last month after the "Indiana Jones and the Temple of Doom" co-stars reunited at D23. Quan posted the reunion on his Instagram with the caption, "'I love you, Indy.' Indiana Jones and Short Round reunited after 38 years," and everyone's heart melted.
In an interview with The New York Times, Ke Huy Quan sat down with Kyle Buchanan and described the reunion. The article isn't out yet, but Buchanan posted an excerpt on his Twitter because it is just too good to keep a secret.
Quan recalls meeting Ford at D23, saying his assistant at the event informed him that the "Indiana Jones" star was nearby. Ford was there promoting "Indiana Jones 5," and he was speaking to co-star Phoebe Waller-Bridge when Quan walked up to them. It had been 38 years since they had seen each other, and he thought, "Is he gonna recognize me? The last time he saw me, I was a little kid."
"And as I get closer, he turns and points his finger at me, and he has that classic, famous, grumpy Harrison Ford look," Quan went on. He recalled thinking Ford would mistake him for a fan and immediately brush him off, but the exact opposite happened. "But he looks and points at me and says, 'Are you Short Round?' Immediately, I was transported back to 1984, when I was a little kid, and I said, 'Yes, Indy.' And he said, 'Come here,' and gave me a big hug." According to Quan, Ford is an incredible person and one of the nicest people he's ever met.
It was a truly heart-warming moment, and we can't help but hope for an Indy and Short Round on-screen reunion.