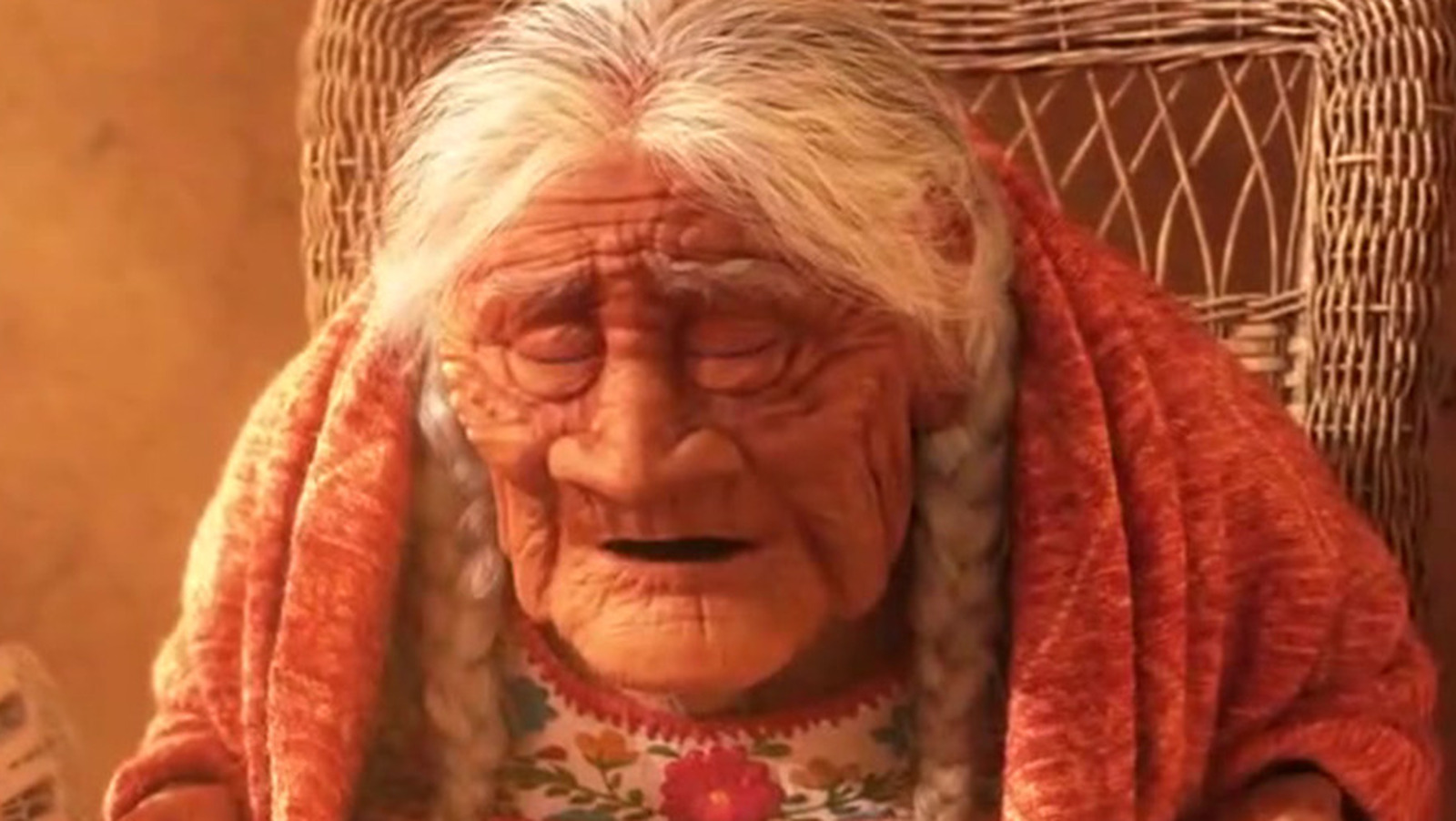 There are many people that believe that a woman in Mexico was actually the inspiration for Mama Coco, but sadly, recently passed away at the age of 109.
In 2017, "Coco" was met with an excellent reaction from both fans and critics. When The Hollywood Reporter reviewed the film, it labeled it as "[Pixar's] most original effort since 'Inside Out' … among its most emotionally resonant." And the film's title character, Mama Coco, silently embodied everything the film had to offer. To many fans' surprise, TMZ reported that a woman by the name of Maria Salud Ramirez Caballero may have been the real-life inspiration for the creation of the animated great-grandmother to Miguel. It was also reported that Caballero recently passed away, at the age of 109, in the same town she grew up in, Santa Fe de la Laguna. But was she really the real-life Mama Coco?
When NBC separately reported — based on a tweet from the secretary of tourism for the Mexican state of Michoacan — that the inspiration for this beloved character has passed away, plenty of fans were surprised to learn that a real Mama Coco actually existed. Well, according to The New York Times, there is no official word (from Disney or Pixar) that this is completely true. The film's co-writer and director, Lee Unkrich, spent a couple of years traveling around Mexico, including Santa Fe de la Laguna, searching for inspiration for the characters he was developing. Nevertheless, Caballero's uncanny resemblance to Mama Coco obviously led fans, as well as the people of her hometown, to believe that if there was one person in the whole world that inspired this fascinating character, it was surely her.