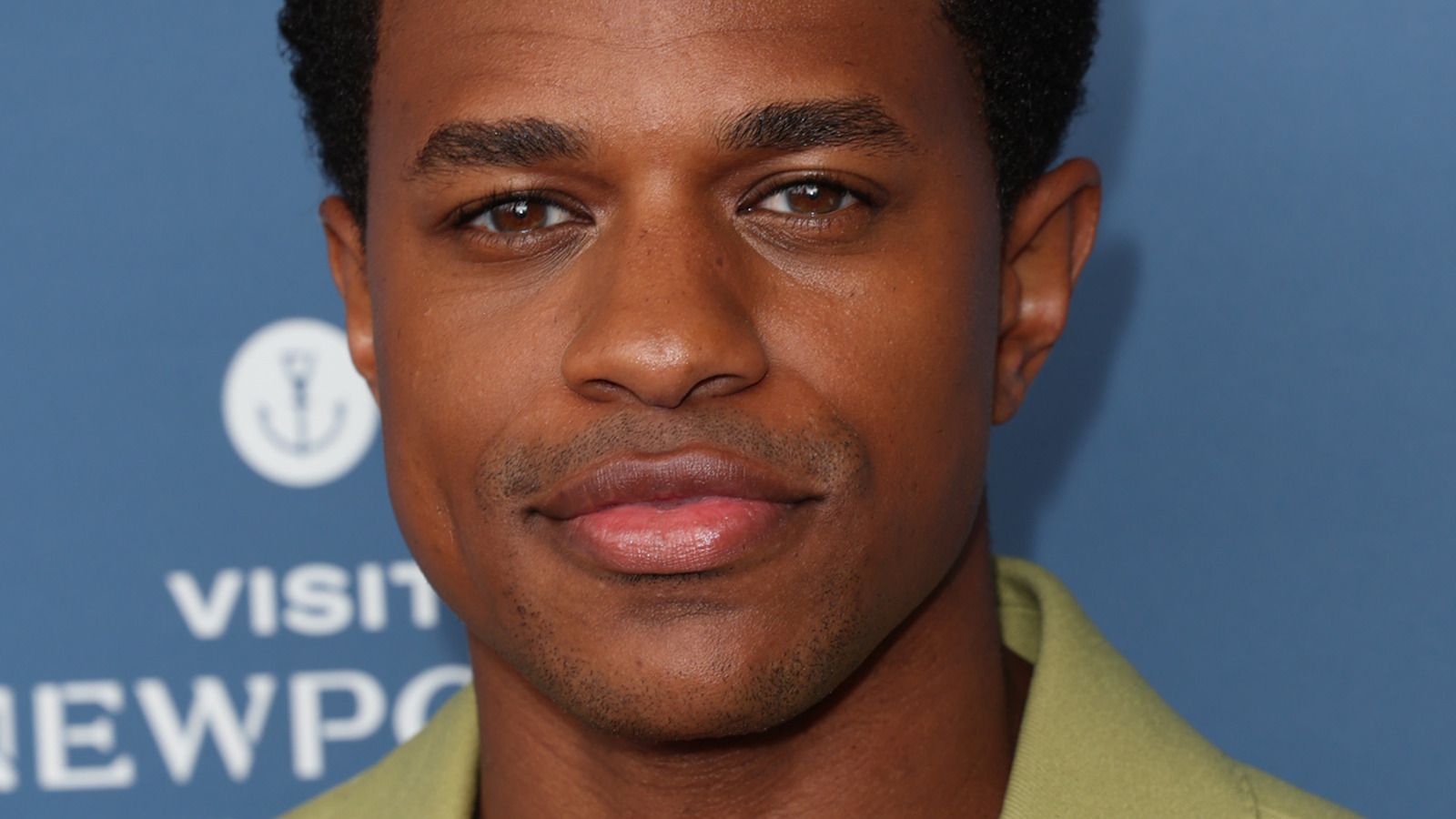 "The Inspection" trailer was released in late August, weeks before the film's debut at the 2022 Toronto International Film Festival. Starting off with an emotional piano score, the trailer kicks off with Ellis French (Jeremy Pope) in a tour bus, anxiously looking out at green pastures. The bus pulls into an empty parking lot, which is then populated by military personnel who yell at travelers to get out of the bus. All travelers are then lined up and asked questions, including if the would-be soldiers have been convicted of felonies or if they support communism. Head trainer Leland Laws (Bokeem Woodbine) then singles out French, asking him if he's homosexual. French replies no.
The trailer then cuts to French returning to his mother's (Gabrielle Union) home, where he asks the emotionally unavailable character for his birth certificate. French later reveals to his mother that he is enlisting in the army, a revelation that leads to mocking and laughter. Nevertheless, French pushes through, as footage of him in basic training is shown. The character sports a buzzcut, he participates in grueling cardio, and does his fair share of push-ups. 
The trailer then showes French being assaulted in the shower, though it's unclear why. A voice-over of French details how his mother won't speak to him and how his friends are either dead or in jail. "If I die in this uniform, I'm a hero to somebody," French says tearfully inside a vehicle, wearing his military garb. It is later implied that French finds a meaningful connection with another man in basic training. The trailer concludes with footage of French and his cohorts making their way through basic training as emotional music swells up.