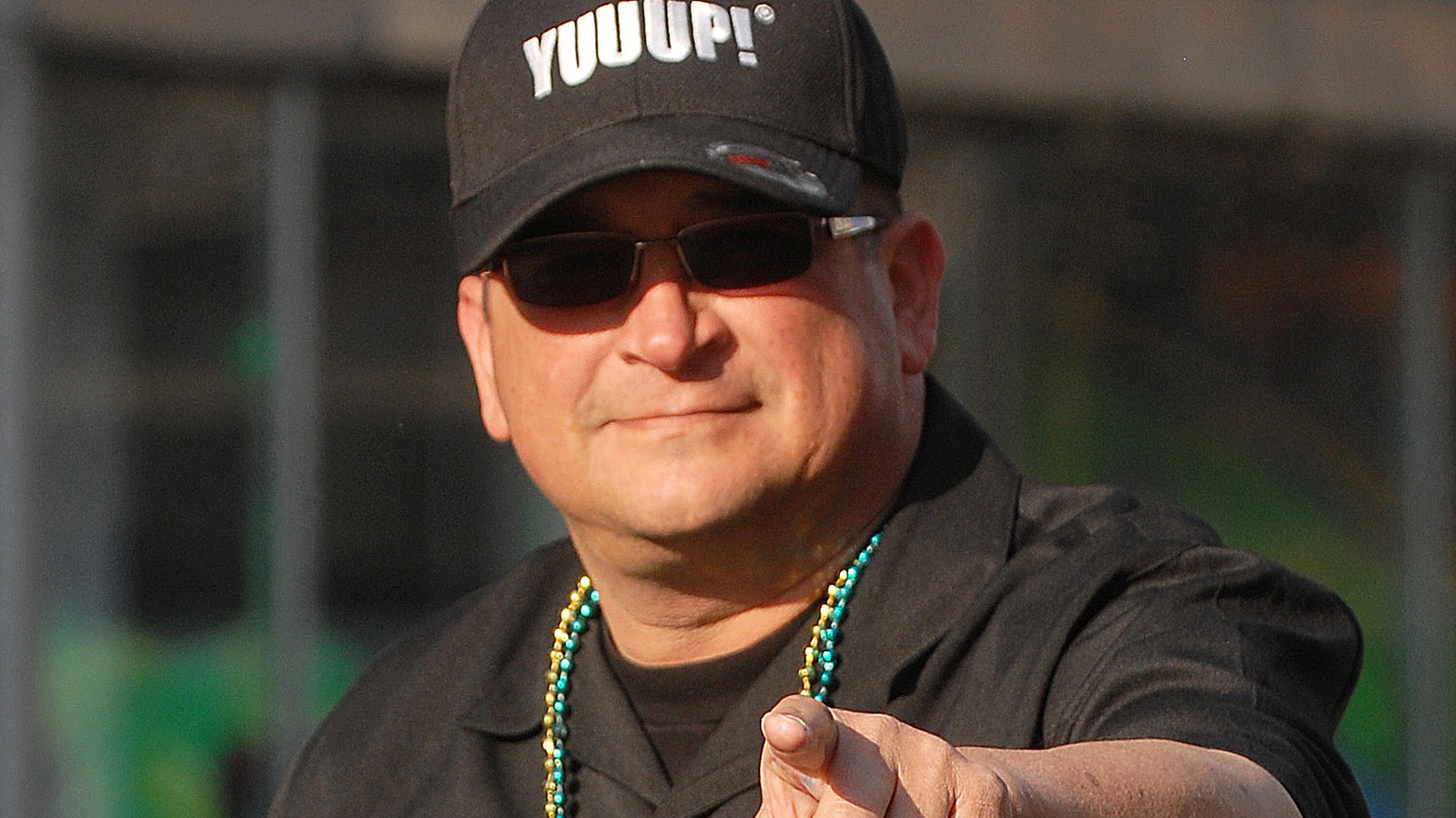 There's an understanding that most casino games are based on luck, whereas poker is a game of skill. That's why professional poker players can claim their winnings as "earned income" rather than as gambling spoils. Darrell Sheets might be known on "Storage Wars" as "The Gambler," but his is a game of skill, through and through.
Sheets may seem like the most unlikely of power players, with his frequent malapropisms and his complete disregard for sleeves, but he's earned far and away the most money of anyone else on the show with a haul of $842,469. His road to the top began in earnest in the Season 3 episode "Portrait of the Gambler," when a trip to Montebello ended with Sheets scoring hundreds of original art works by Francisco Gutiérrez valued at $300,000.
Sheets proclaimed himself "King of Montebello" after that, and the city continued to pay off for him, bringing in a total of $385,550. That additional $85k on its own is more than almost every other city paid out in total across all the buyers combined, and in three of the five cities that do go over that $85,000 threshold, the amount would fall below if Sheets' own earnings were deducted from the total.
The man has nearly twice as many paydays over $10,000 (15) as he does losses of any amount (8), and at the end of 14 seasons is only half a Gutiérrez locker away from a cool million. That's not just luck, that's skill, and that's why Darrell Sheets is number one.
No premiere date has yet been announced for "Storage Wars" Season 15, but hopefully Sheets will be back in the fray to keep his status intact.