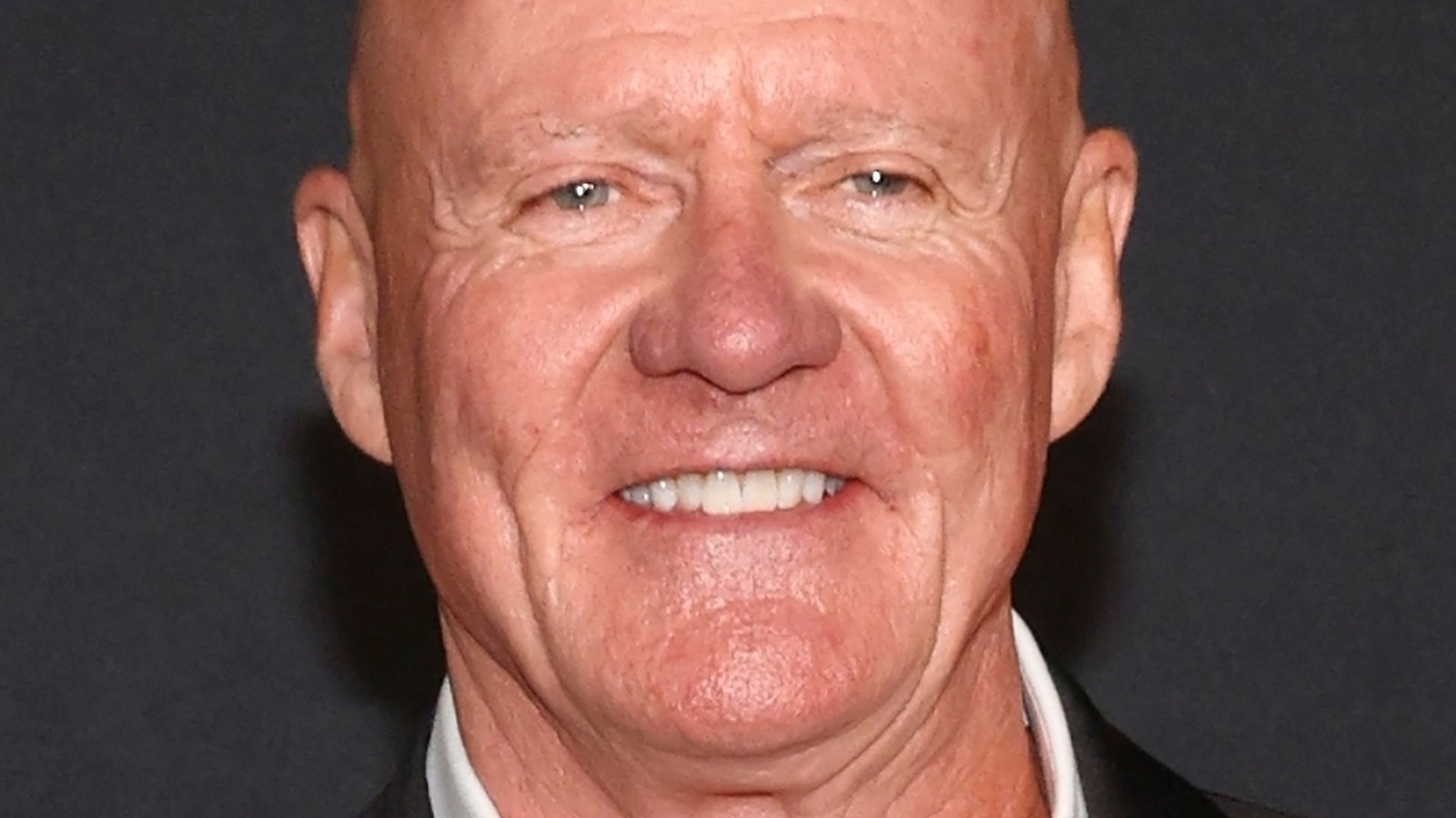 In 1978's Halloween, Robert "Bob" Sims (John Michael Graham) and his girlfriend Lynda Van Der Klok (P.J. Soles) visit the home of the Wallace family with plans to spend the night together, each one believing that the house was empty.
In actuality, Michael Myers (Nick Castle) had arrived in the house earlier that day and murdered the Wallaces' babysitter, Annie Brackett (Nancy Kyes) — a fact Bob discovers when he raids the Wallaces' kitchen for beer and finds himself face-to-face with Myers. Myers grabs Bob by the throat and lifts him into the air before pinning him to the pantry door with a butcher knife. In an interview with ScreenRant, James Jude Courtney asserted that this kill is by far his favorite in the entire franchise, which is why he was so excited to recreate it in "Halloween Ends."
"The Bob kill in 1978 is my hands down favorite kill in all the Halloween movies, every single one, even my own kills," explained Courtney. "That kill, to me, was so original, and so powerful, so to reenact that kill, I was in mission mode." Courtney's clear love for this kill is hardly surprising, given that Bob's death is one of the scariest moments in the "Halloween" franchise. Perhaps what makes the scene so powerful and terrifying is the ominous silence of it all, as Bob is unable to make a sound as he's choked to death and pinned against the wall. In any case, it's easy to see why this iconic and horrifying kill is Courtney's favorite in the entire franchise.