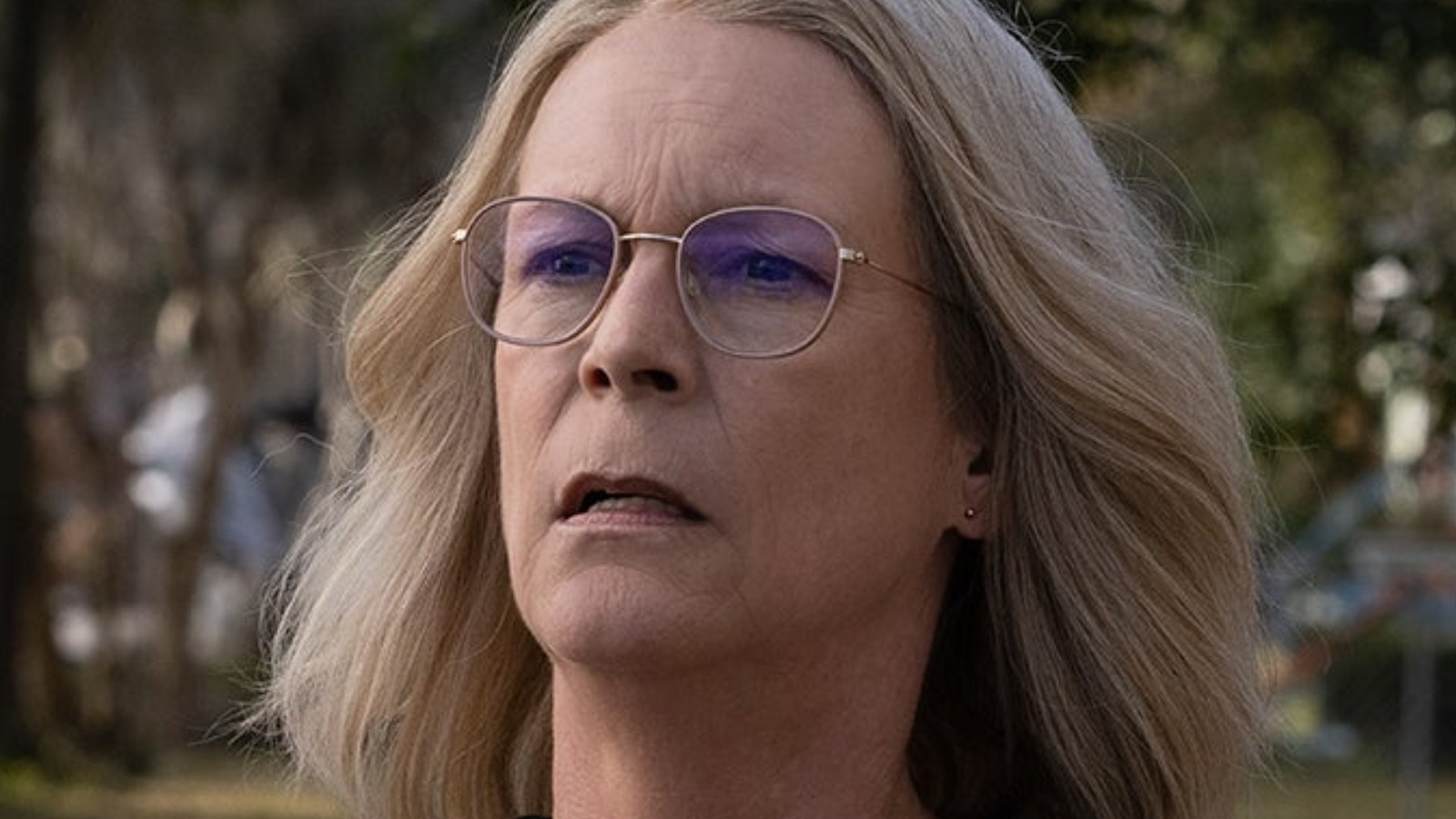 Bringing people down to Michael's lair isn't enough for Corey, so he decides to go out and claim some victims of his own. He chooses Allyson's rude boss Dr. Mathis (Michael O'Leary) and her co-worker (who Mathis is sleeping with), Nurse Deb (Michele Dawson). After the horrific deed is done, Corey goes to Allyson's house seeking refuge from the darkness swirling inside him.
As the new couple makes their way upstairs, Laurie watches from outside. What she doesn't know is that Michael Myers is watching her as well. He stands beside a tree, just looking at her for a moment before departing. Although she turns in his direction, she doesn't see him. It's a quiet and creepy moment that calls back to the first time Michael saw her in the 1978 film.
As this "Halloween" trilogy ignores all the other sequels and reboots that made them siblings, Laurie and Michael have no real connection beyond the bad luck that put her in his path all those years ago, and the fear that's kept her obsessed with him ever since. Therefore, there was no reason for him to go after her until now. There must have been a part of him that saw her standing there and thought, "Of course, this kid knows her." So, for Michael, this may just be the moment he decides to go after her one last time, and it's a tease for the audience of what's to come.