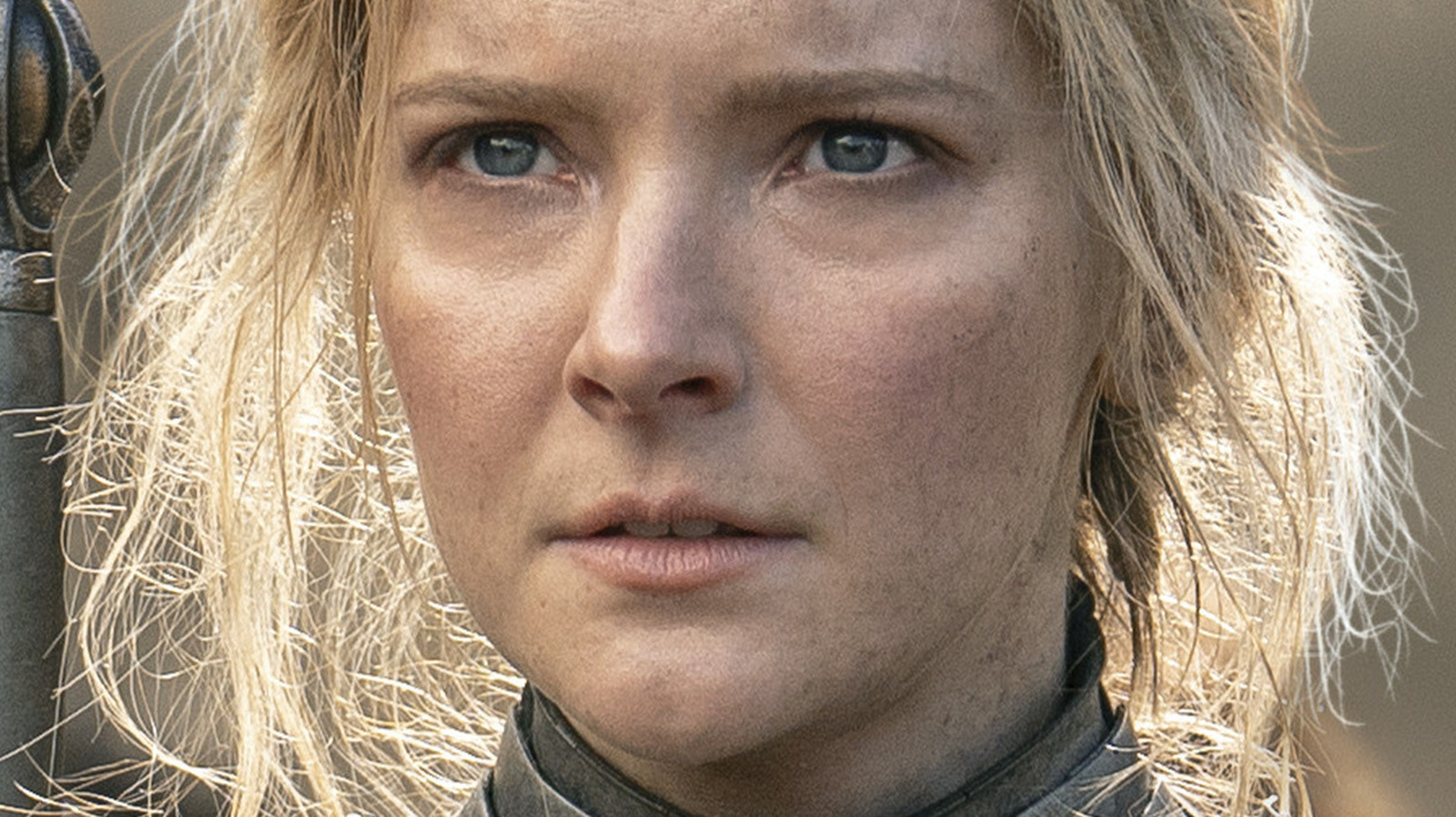 The worm, a giant sea monster that harasses Galadriel and her distrustful raft companions, is genuinely terrifying, and for most of Episode 2, Galadriel is trying not to get eaten. The raft holds a mysterious stranger, the opportunistic Halbrand (Charlie Vickers). At this point in Middle-earth history, it's tricky for an Elf and a Man to become friends, and harder still for them to trust each other.
When the worm returns to finish his earlier meal, Galadriel is shoved into the water and later saved by Halbrand, the only survivor of the sea monster's second attack. Surely this would make any intelligent Elf suspicious? "What kind of Man leaves his companions to drown?" she asks, which is an excellent question that foreshadows Halbrand's true identity — evil incarnate, that's the kind of man who casually allows others to die when he sees no use for them.
As a raging storm builds around them ("Basically two men standing with buckets of water just throwing it in our faces," Clark told Glamour), Galadriel latches herself to the remains of a mast. And even though it's going to cause her some trouble down the line, Galadriel offers Halbrand her hand, saying, "Bind yourself to me." This moment exemplifies Galadriel's bravery and empathy. She feels responsible for someone she just met and doesn't fully trust yet.