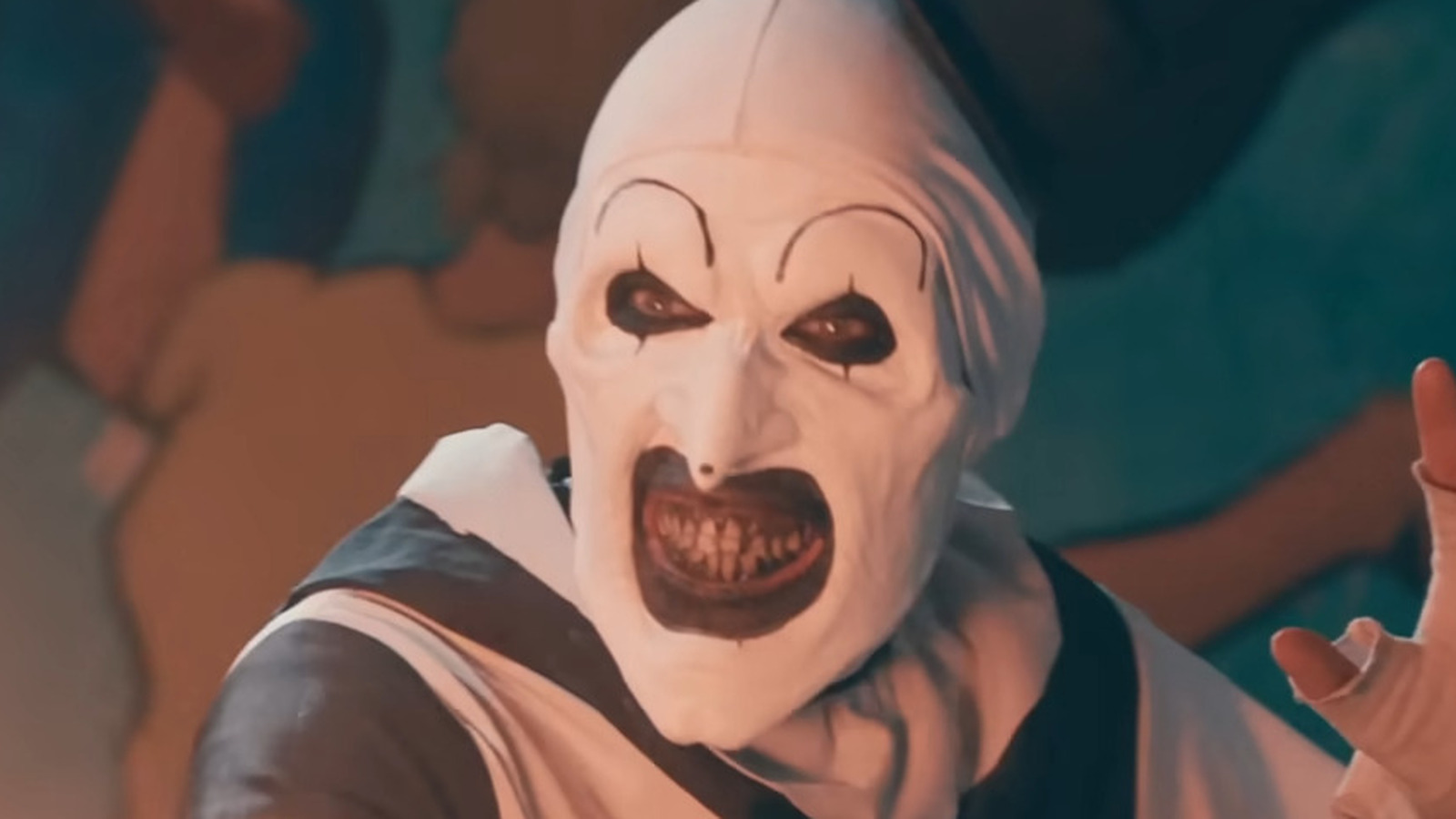 While viewers have witnessed Art the Clown's cringeworthy facial gestures and homicidal tendencies throughout several horror titles such as "All Hallow's Eve," "Terrifier," and "Terrifier 2," director Damien Leone had a truly haunting vision that led to the character's creation.
Leone told Entertainment Weekly that Art the Clown came about over ten years ago, saying, "I had this idea of a clown terrorizing a woman on a city bus. She's all alone, coming home from work or whatever, in the middle of the night, and then this clown gets on, and sits across from her, and starts staring at her and toying with her. It's awkward and uncomfortable, and maybe even funny, but then it gets progressively more intimidating and aggressive. I thought that was just an interesting, weird idea." 
After the dreadful clown concoction came into play, Leone turned the unnerving concept into a reality in his short film "The 9th Circle." Despite having many nightmares on-hand, Art the Clown eclipsed the competition as a terrifying standout. "He was the character that people kept saying, 'yeah that's all cool, but that clown, you've really got something there … you should do more with that," the filmmaker told Dread Central. "So eventually, I listened to those people and I kept taking him further."
Leone has taken the character to great lengths so far with no intention of slowing down, with the filmmaker confirming that a third "Terrifier" film is all but certain, with Art the Clown set to return to continue his blood-soaked cinematic legacy (via Slash Film).