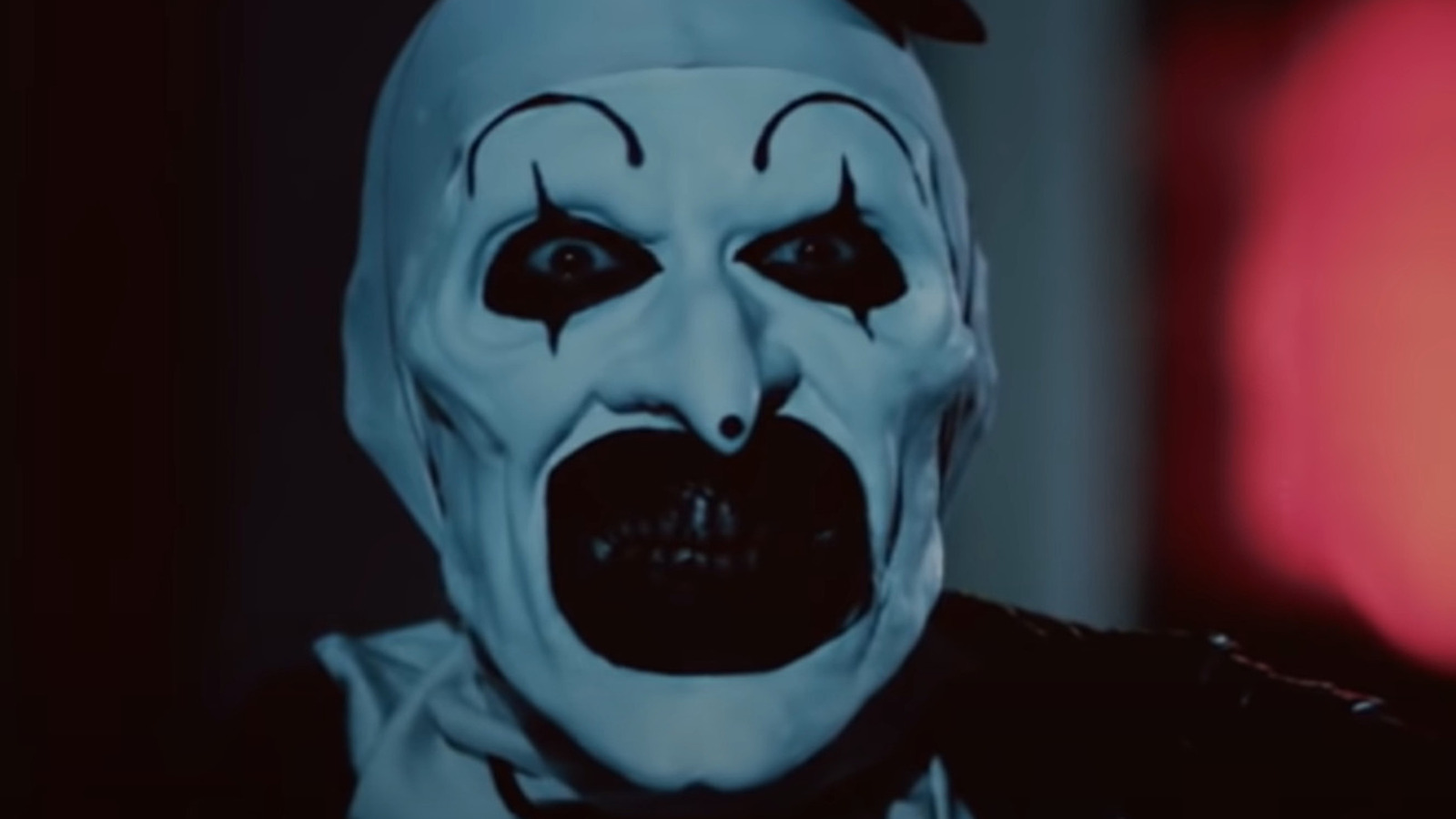 Art, the evil clown of the "Terrifier" movies, has only starred in two films on his own. But Art originally appeared in a 2008 short film by director Damien Leone titled "The 9th Circle" (via IMDb). The character wasn't a major figure in the story, but people responded strongly to Art's silent menace. This inspired Leone to focus on Art in his new films, including the original 2011 short "Terrifier" and his anthology film "All Hallows Eve" (via Dread Central).
Leone was originally inspired to create a killer clown who was nothing like Pennywise of the "It" franchise. "Art is bald, he's black and white, Pennywise is colorful, he has hair, Pennywise speaks, Art doesn't, Pennywise doesn't use weapons, Art the Clown uses any weapon he can get his hands on, so all these little things came together" (per Dread Central).
Art finally got his first full-length solo features as a movie monster when he appeared in "Terrifier" and "Terrifier 2." Hopefully, with the success of the new film, horror fans will get to see Art silently carve up his victims in more "Terrifier" sequels.